Jessica Szohr Talks Differences Between Filming Gossip Girl Vs. The Orville - Exclusive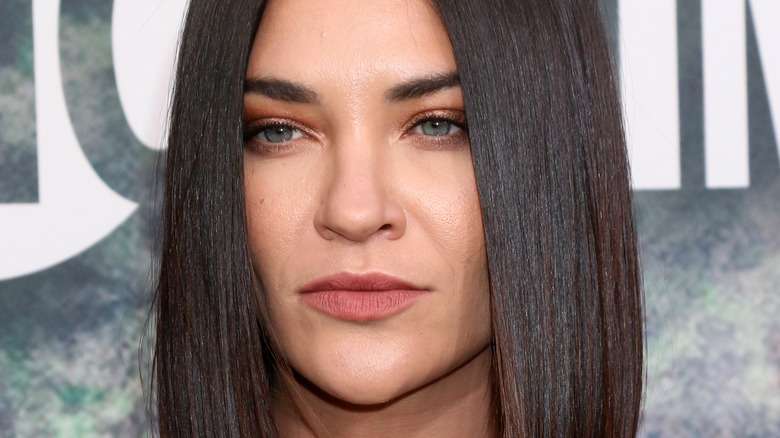 Kathy Hutchins/Shutterstock
Jessica Szohr is probably best known for her role as Vanessa Abrams in The CW's "Gossip Girl" — she first came on the show in Season 1 as a recurring character but eventually became a series regular. Though she left the series at the end of Season 4, Szohr did return for the series finale at the end of Season 6 in 2012.
Since her time on "Gossip Girl," Szohr has stacked up quite a résumé, acting in TV shows like "Complications," "Kingdom," "Twin Peaks," and "Shameless." She's now starring in the Hulu sci-fi series, "The Orville: New Horizons." On the show, Szohr plays Lt. Talla Keyali, the Chief of Security of the U.S.S. Orville. The futuristic adventure series centers around space travel with aliens (including Szohr's character), robots, and unknown planets.
It's pretty different from the teen drama that Szohr became famous for, and according to the actress, it was also very different to film. Prior to the Season 3 release of "The Orville," the actress sat down with her co-star Anne Winters to discuss the series with The List. During the interview, Szohr shared just how different her experience was making this series compared to her time on "Gossip Girl."
She enjoys learning about her characters slowly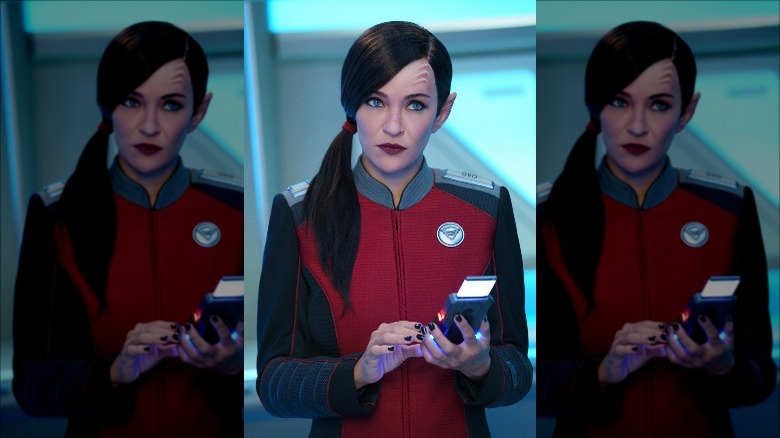 Greg Gayne/Hulu
One of the things Jessica Szohr said she loves about acting in TV shows is slowly learning where her character is going. "When we were on 'Gossip Girl,' you didn't know what Vanessa ... would be doing in Episode 18 because we were doing so many," she said. Szohr said she had a similar experience when she first started acting in "The Orville." "There were certain things about Talla's family that I didn't know until later. I find that interesting and fun and challenging and scary. But that's all part of the journey of being an actor," she said.
However, filming Season 3 of "The Orville" didn't have that same element of surprise. Because COVID lockdowns interrupted their shooting schedule, they had all the scripts given to them in advance and didn't have to wait to find out what happened in later episodes. That made filming this season much different than other shows she's done. "The pandemic ... really changed everything," the actress said.
The filming schedule was completely different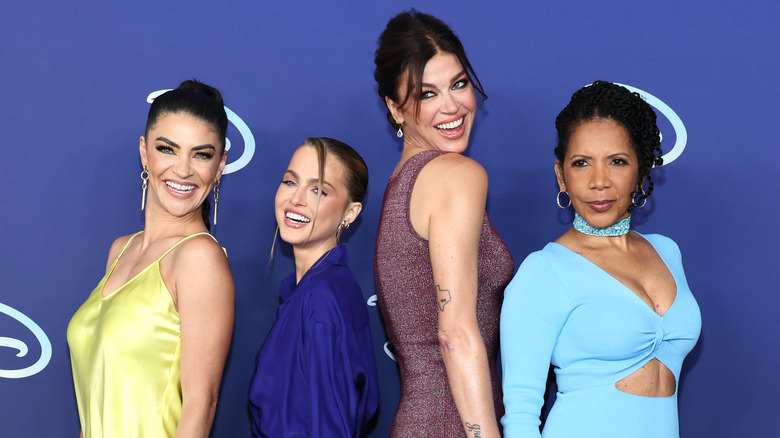 Dia Dipasupil/Getty Images
Another big change between filming this season of "The Orville" and other shows that Jessica Szohr had experience with was the scheduling. Once they came out of COVID lockdowns, they had a lot of filming to make up for, and the shooting schedule was very out of order. The change made shooting "The Orville" Season 3 feel more like a movie than a regular TV show. As Szohr explained, "A lot of times on TV, you do Episode 1 and then you do Episode 2. You might have a scene or two that you change. But in this, we were shooting some stuff from Episode 8 to Episode 2. So we were shooting like a movie."
Her co-star, Anne Winters, added that mixing the episodes like that sometimes made their jobs more challenging. She recalled getting confused about the order of the story as they filmed, saying, "It was challenging to remember, 'Okay, that was that story. This is this story, this happened before, or this happened after.'"
"The Orville: New Horizons" Season 3 is now available for streaming on Hulu.