Piers Morgan Claims Meghan And Harry's Royal Reunion Wasn't As Cordial As It Seemed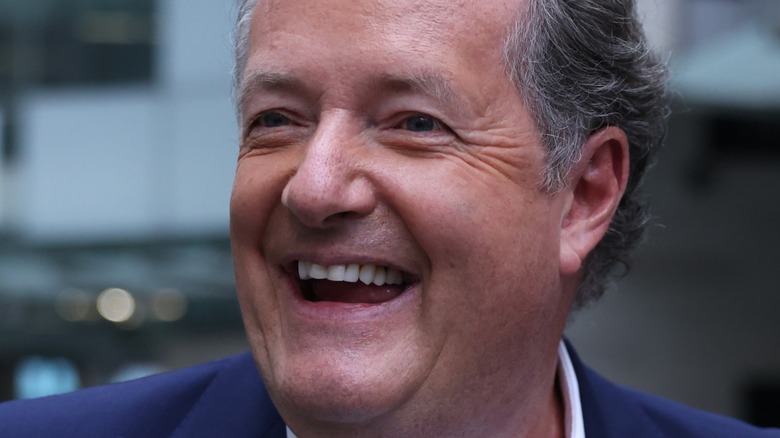 Hollie Adams/Getty Images
Piers Morgan's relationship with Prince Harry and Meghan Markle is complicated. It would be an understatement to say that there is bad blood between the English broadcaster and the royals. Since their exit from their royal duties, Morgan has publicly commented on and criticized Prince Harry and Meghan's moves. After the couple's explosive Oprah interview dropped, his controversial commentary — coupled with mounting disapproval from viewers — eventually led to him leaving his hosting gig at ITV's "Good Morning Britain."
Per Slate, Meghan seems to bear the brunt of Morgan's criticism. Ironically, Insider reports that the two were once friends as they connected on Twitter during Meghan's time on "Suits," making their current relationship all the more complex. Morgan's response to the infamous tell-all isn't the first time that he went too far on TV, and also wouldn't be his last dig at the royals. InPublishing reports that he bounced back after his "Good Morning Britain" exit and landed a column at The Sun, where he dubbed Prince Harry and Meghan the "royal Kardashians" in an obvious diss.
Not one to miss a beat, Morgan speculated about Prince Harry and Meghan's appearance at the Platinum Jubilee.
Piers Morgan hints at potential drama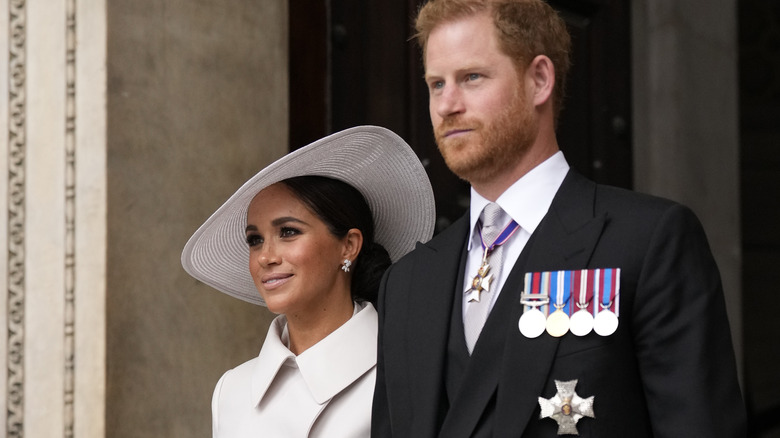 Wpa Pool/Getty Images
The Daily Mail reports that Piers Morgan is convinced that there was more tension between the Duke and Duchess of Cambridge and the royal family than they let on. During a special episode of his show "Piers Morgan Uncensored," his return to TV since his infamous walkout, the TV personality asserted that royal sources revealed that the royal family was apprehensive about the couple's Platinum Jubilee appearance. 
According to Morgan's sources, when they were away from the cameras, Prince Harry and Meghan kept their distance and disappeared often. "The rest of the family went into the garden and were milling around and they just disappeared," he alleged, via The Daily Mail. "So there is already a lot of tension there and the only glue it seems in this whole tension is The Queen and she's not going to be there."
His scathing tweet lands him in hot water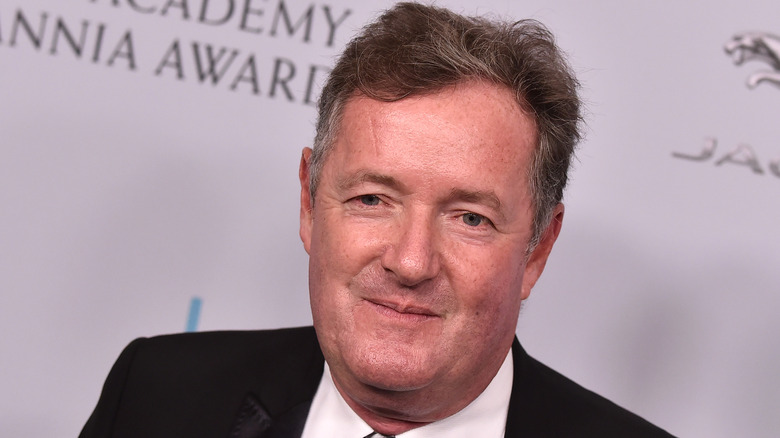 DFree/Shutterstock
Piers Morgan's bad blood with the stateside royals didn't end there. Morgan turned to Twitter to mock Meghan Markle using photos of what has now become a viral moment for Prince Louis. In the picture set, Prince Louis is seen adorably covering his ears during the royal flypast. In his tweet, Morgan jokingly questioned if Prince Louis' response had another reason, writing, "Is this when Aunty Meghan arrived?"
Per Independent, his tweet didn't land as expected and welcomed accusations that he was obsessed with the royals — Meghan, in particular. Despite the backlash, Morgan fought back against critics and doubled down on his tweet. He told the New York Post that the fact that his tweet received over 20,000 likes proved his point. "The huge reaction to my tweet perfectly summarizes public opinion to the Duke and Duchess of Sussex," he argued. He took it a step further and called the Duke and Duchess of Sussex "global laughing stocks".
But not everyone was displeased with the royal couple's presence at the Platinum Jubilee. Prince Harry and Meghan were greeted with cheers after they attended the queen's Service of Thanksgiving.