Vladimir Putin's Health Situation May Be More Serious Than It Originally Seemed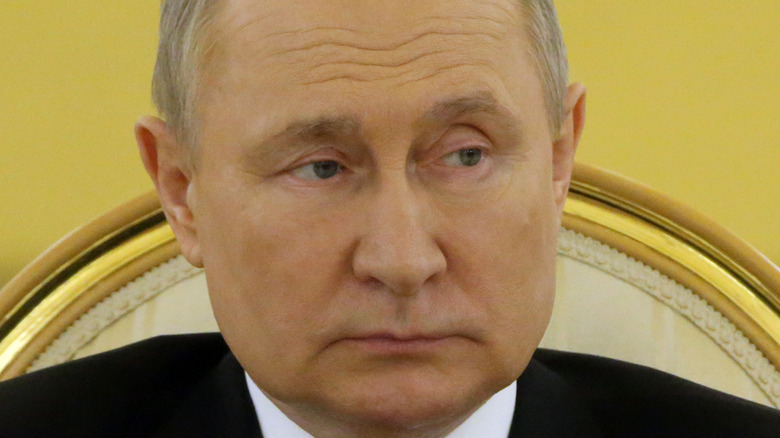 Contributor/Getty Images
High-ranking U.S. intelligence officials share concerns about Russian leadership. Newsweek cites three unnamed persons, "one from the office of the Director of National Intelligence, one a retired Air Force senior officer, and one from the Defense Intelligence Agency," noting that these persons have access to classified intelligence which is described as the "fourth comprehensive assessment at the end of May." The assessment refers to an evaluation of the physical and mental health of Russian President Vladmir Putin and his relationship with Russia's senior leaders. 
Let's simply say things aren't looking good for the Russian leader. Said by one of the senior officials, "Putin's grip is strong but no longer absolute. The jockeying inside the Kremlin has never been more intense during his rule, everyone sensing that the end is near."
New Lines Magazine details how rumors have been circulating to include wide speculation on the health and wellness of President Putin. Everything from Parkinson's disease and dementia to blood cancer have been suggested, with increasing isolation and paranoia remaining an undercurrent of most reports. In a secret recording shared with the magazine, an unnamed Russian oligarch reflects on the President, "He absolutely ruined Russia's economy, Ukraine's economy and many other economies — ruined [them] absolutely ... The problem is with his head. ... One crazy guy can turn the world upside down."
So, what is really wrong with Putin?
Is Putin's end approaching?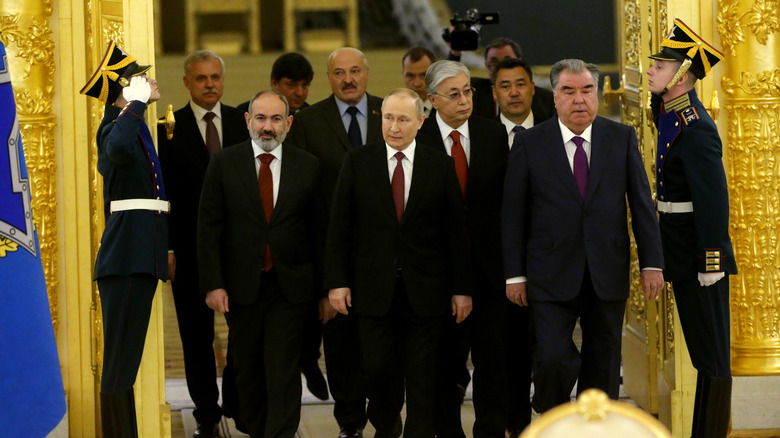 Contributor/Getty Images
Vladimir Putin may be suffering from advanced cancer. While a condition like Parkinson's may be managed successfully for many years (think Michael J. Fox), an advanced cancer diagnosis could drastically change Putin's personal timeline. As the American Cancer Society explains, many advanced cases "cannot be cured." In addition, symptoms of advanced cancer may include fatigue, weakness, pain, and difficulty doing ordinary tasks. One appearance, noted by Newsweek as evidencing potential symptoms, includes video clips of a meeting with Defense Minister Sergei Shoigu where Putin appears to slump in his chair and awkwardly grip the conference table. It should be noted that this same speculation includes a denial by the Kremlin of a rumored thyroid cancer surgery in April, however.
But it's not simply the intelligence community who has noticed marked changes in the president, with reporter Illia Ponomarenko remarking on Twitter, "Is this just me or Putin really looks less healthy and sound with each and every day of the war? I can see a drastic difference between now and late February."
It is believed that Putin has been somewhat absent from public appearances in April due to this same reported advanced cancer treatment, and the sources as listed by Newsweek also confirm an assassination attempt in March. The magazine lays out a timeline of questionable public appearances from the formerly vital and athletic leader which generate the conclusion, "the consensus was that Putin was ill and probably dying."