How Prince William Just Completely Solidified His Future Role As King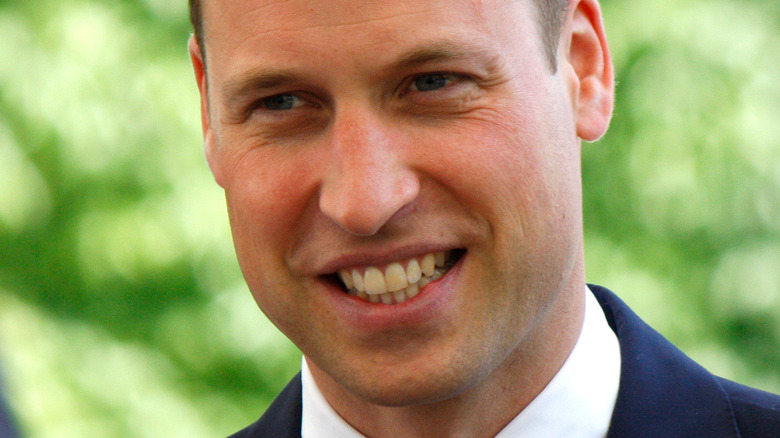 360b/Shutterstock
Prince William, Duke of Cambridge, has known since he was a young boy that he is second in line to the throne of England. This affects every aspect of his life: his education, military service, marriage, and family. William has proven his readiness for his future role by shouldering more responsibilities on the Queen's behalf, as she is nearly 100 years old. But he may have just had his most shining moment to date on June 4, at the Platinum Jubilee celebration for Queen Elizabeth. He gave a stunning speech before the Platinum Party at the Palace concert.
A nature panorama was projected onto Buckingham Palace as Prince William stepped to the microphone. Speaking with dignity and conviction, William paid tribute to his revered grandmother, Queen Elizabeth II, and called attention to one of her most beloved causes, protecting the environment. 
"While no one's grandmother thanks them for talking about their age, my own grandmother has been alive for nearly a century," William said (via YouTube). He went on to say, "Today, in 2022 — as The Queen celebrates her Platinum Jubilee — the pressing need to protect and restore our planet has never been more urgent. But, like her, I am an optimist. When mankind focuses its mind, anything is possible. It's my firm hope that my grandmother's words are as true in 70 years' time as they are tonight: that as nations, we come together in the common cause because then, there is always room for hope."
Prince William's heartfelt speech got raves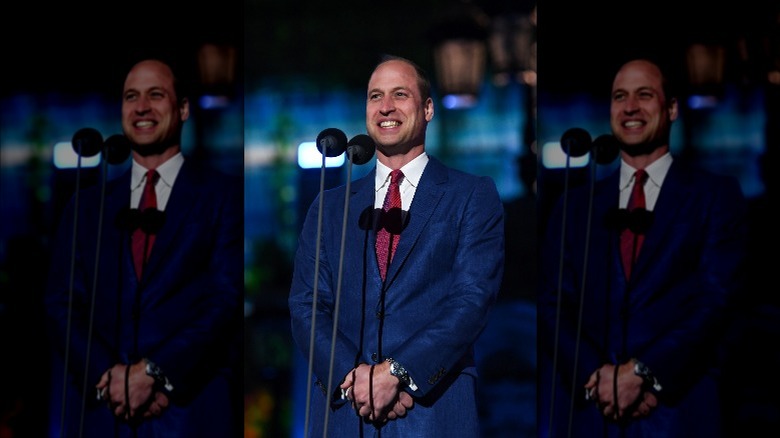 Prince William's speech drew cheers from the crowd and from Twitter. More than 10,000 tweets hit the site following the Platinum Party, many calling him "our future King" and declaring that he did his family proud.
"Wonderful words, Prince William @KensingtonRoyal," wrote one fan. "You spoke with passion and eloquence. Your grandmother and father will, and should, be proud. I am pleased that my young son will likely see you as his king." Another raved, "Incredible speech by Prince William, he will be a great king one day and will hopefully continue to use his status to push for a better world for my generations and future generations."
But there's one person whose opinion the prince values more than that of even the most ardent royals fan: his beloved grandmother, who has overseen the UK for over 70 years. Happily, Her Majesty seems to share the crowd's favorable sentiments. True Royalty TV cofounder Nick Bullen recently told Fox News that Elizabeth is "pleased" with the way her grandson has comported himself in recent months. As she gradually relinquishes the duties her age and health no longer permit her to do, the queen has called on William to take on royal duties such as representing her at the funeral of the president of the United Arab Emirates. "All the hopes for the future of the monarchy lie with Prince William, and I think that's the biggest challenge he'll face," Bullen told the outlet.
Kate Middleton is also preparing for life on the throne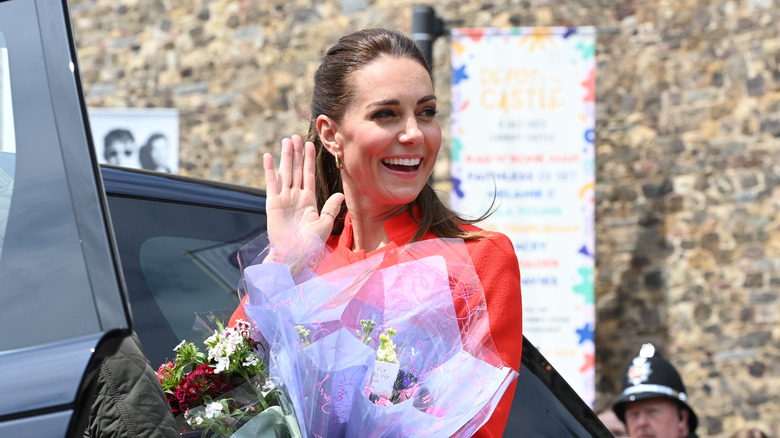 Wpa Pool/Getty Images
While Prince William's heartfelt speech had many looking to him as the future king of England, Kate Middleton has been preparing for life on the throne, too. Once reportedly seen by Queen Elizabeth as putting very little effort into her relationship with William, Kate has since emerged as a royal force to be reckoned with — regarded as kind, dedicated, and steadfast in her commitment to the family (and she even got the queen on her side). 
"The queen is a fan," a source told Vanity Fair of Her Majesty's changed impression of Kate over time. "Kate is unflappable. Her mantra is very like the queen's keep calm and carry on approach in life, and she has the added benefit of making the royal family seem almost normal and in touch."
And while the royal family has experienced a barrage of negative attention over the past few years — Prince Andrew's ongoing scandal, and Meghan Markle and Prince Harry's exodus being just some of the hits the firm has taken — Kate has remained a centralized, steady force, with one royal expert asserting that she is the family's "secret weapon." 
"With ever-increasing confidence in her royal role and seniority within the family, it's apparent how much she has changed," expert Emily Andrews wrote for The U.S. Sun about the future queen. "Now fabulous at 40, Kate seems a world away from that nervous young mum who often let her husband take the lead. Instead she's coming into her own, forging her own path as Kate the Great."