Prince William Just Took Over One Of The Queen's Royal Duties For The First Time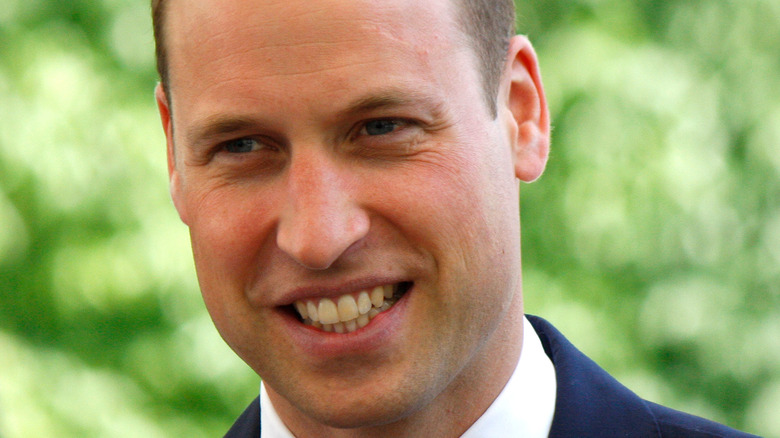 360b/Shutterstock
For those who remember him as a young boy, then as a teen walking behind his mother's coffin, it may seem hard to believe that Prince William is about to turn 40. No longer a carefree lad, the prince has been married for 12 years to Kate Middleton and is the proud "Pops" to three children. Even more amazing is the prospect of William becoming King William in our lifetimes. His grandmother, Queen Elizabeth, is celebrating a record-breaking 70 years on the British throne, but considering that mobility issues are affecting her ability to carry out royal duties, it's a poignant reminder that the monarchy will be passed on to Prince Charles in the near future. 
There's no truth to the persistent rumors that the queen might pass over Charles and name William as the next king. Per Reader's Digest, it would take an act of Parliament to change the 400-year-old law of succession. Considering that Her Majesty just recently expressed her desire to have Camilla Parker Bowles named Queen Consort when the time comes, it's clear that William's father will have his day in the sun first (or should we say, reign).
Still, the queen is well aware that her oldest grandson needs to know as much as he can about the responsibilities of a monarch. In recent months, she has given William some of the honors that she would normally have performed — including one he undertook for the first time. 
The prince represented the queen at a foreign funeral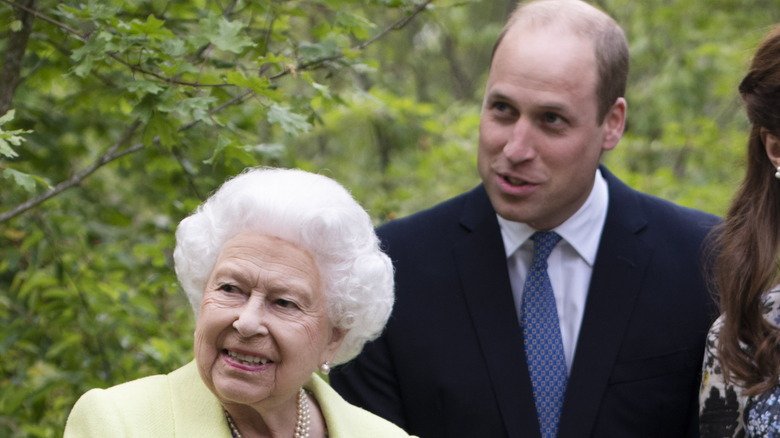 Wpa Pool/Getty Images
Queen Elizabeth has been appointing other royal family members to carry out the official engagements that would require her to walk or stand for long periods of time. For instance, she had both Prince Charles and Prince William preside over the opening of Parliament in May 2022, via BBC. Just days later, she asked William to take her place and offer condolences following the death of the President of the United Arab Emirates and Ruler of Abu Dhabi, Sheikh Khalifa bin Zayed Al Nahyan. It was the first time the prince had ever taken on this particular responsibility, according to People. 
The queen had already extended her written sympathies to Sheikh Mohammed bin Zayed Al Nahyan, the sheikh's half-brother. However, diplomatic protocol required that a royal family member travel to the United Arab Emirates to pay respects in person. Charles and his wife, Camilla, were already committed to a royal tour of Canada, per Town & Country, so William was the next logical choice. 
William was one of a number of dignitaries who made the trip; British Prime Minister Boris Johnson and Vice President Kamala Harris also attended. Photographers captured the prince speaking to Sheikh Mohammed, who was appointed the new president of the United Arab Emirates. The sheikh wore a traditional white kandura robe and ghutrah headdress, while William wore a dark suit. Fans expressed their approval of the prince's representation; one tweeted, "Prince William is a great ambassador for the Queen."