Mary-Louise Parker Reveals Why She Never Got Married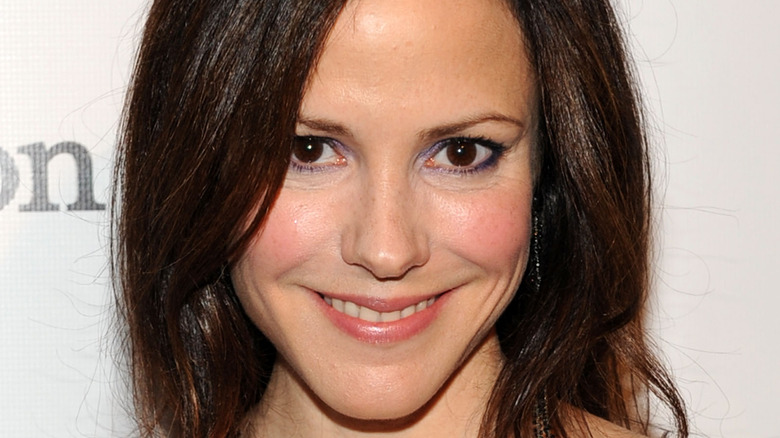 Bryan Bedder/Getty Images
Mary Louise Parker is one of those character actors whose name you probably know but whose work you may not be able to place. 
Over the years, Parker has appeared in the likes of "Weeds" and "The Blacklist" on TV as well as in movies such as "RED" and its sequel "RED 2." Most recently, the esteemed performer starred as Teresa Kaepernick, the adoptive mother of NFL legend Colin Kaepernick, in the hit Netflix miniseries "Colin in Black & White." 
In an interview with The Grio, Parker shared how honored she was to be a part of telling the athlete's astonishing life story. "My admiration for him is just boundless. I think he's heroic and I think history will remember him as a hero, despite whatever dissent there was at the time when he did take a knee," she said. 
Evidently, the actor still feels challenged by her demanding career, despite being a stalwart of the stage and screen for decades. Parker is a Tony winner, and she was nominated for an Emmy for her work on "The West Wing." While chatting to Entertainment Weekly, Parker gushed, "It was the biggest honor in my life. I just felt lucky that they let me be a part of that show, because those relationships are so important to me to this day." 
Considering how busy her acting life has been, it makes a certain amount of sense that getting married hasn't been at the top of her priority list.
Mary-Louise Parker can't replicate her parents' connection, she says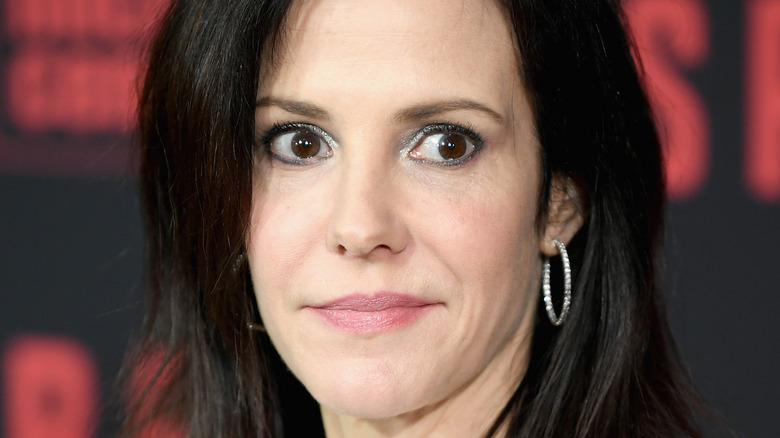 Dimitrios Kambouris/Getty Images
As MSN notes, esteemed actor Mary-Louise Parker had a high-profile relationship with fellow performer Billy Crudup, who has since found love with Naomi Watts, but the two never got hitched. 
Although it shouldn't really be a talking point nowadays, particularly for a highly successful woman like Parker, her nonmarried status continues to confound some people. In an interview with The New York Times, she acknowledged that it might never happen — and that's totally fine. With a fulfilling career, children, and pets, Parker doesn't feel like she's missing out on anything.
Moreover, the actor was ruined early on, in a way, because her parents' marriage was perfect. "Maybe a psychiatrist would say I'm not married now because I have some sort of father thing," she said. "But you know what? That would be the least of my problems." 
Parker was so enamored of her late father, John Parker, that she wrote a book in tribute to him, "Dear Mr. You." "He was a mythic character and so informative to who I am in every way," she gushed to Elle. 
The actor reiterated again that, although she approaches romantic relationships with enthusiasm, nothing compares to her parents. As a result, Parker doesn't think the typical nuclear family unit is for her. "A man doesn't love a woman the way my father loved my mother; a woman isn't devoted to a man the way my mother was to my father," she said. "It just doesn't happen."
The actor is happy as a single mother of two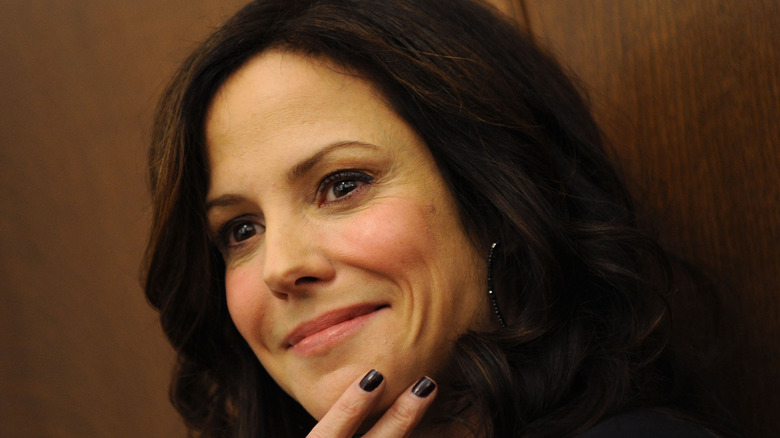 Jason Kempin/Getty Images
As Parade notes, Mary-Louise Parker has two children: William, whom she shares with former partner Billy Crudup, and Ash, whom the actor adopted from Africa in 2007. 
"Sometimes I just look at them and I think, 'You are the two coolest people I have ever met,'" she shared. Parker, who also had a relationship with Jeffrey Dean Morgan — who's since settled down with Hilarie Burton – acknowledged that being a single mom is challenging, but she takes every day as it comes, always rising to the occasion.
"I wish I could give them everything that was a perfect little family paradigm, but I can't," Parker admitted. "Honestly, I feel like that doesn't even exist, or at least I try to tell myself that when I am feeling bad about not providing it." 
The actor told People that deciding to expand her family by adopting was a no-brainer. Even though Parker knew it wasn't going to be easy, it's what she wanted. Moreover, giving a child a home who really needed one meant everything to her.
Once again, the "Fried Green Tomatoes" star credited her late father with inspiring her to be a good parent. In an essay for Esquire, Parker wrote, "This is your family I am running here. I can't take credit for more than remembering to point to you when I do something right and for continuing to put one foot in front of the other when I lose heart."