The Truth About Naomi Watts And Billy Crudup's Relationship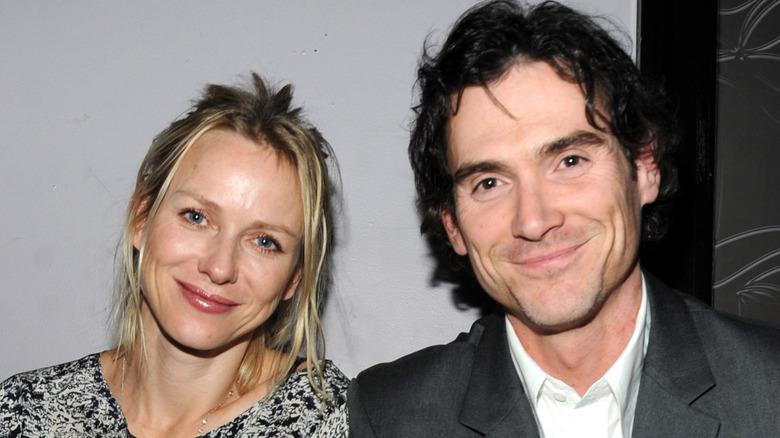 Kevin Mazur/Getty Images
Naomi Watts and Billy Crudup are doing their best to keep their relationship under the radar. The couple, who have been dating since 2017, are rarely seen out together, but that doesn't mean they're not going strong.
Crudup and Watts linked up while playing husband and wife on the television series "Gypsy," which ran for one season on Netflix (via People). Watts was coming off the demise of her 11 year relationship with Liev Schreiber, with whom she shares two children: Samuel Kai and Alexander "Sasha" Pete (per People). "Over the past few months we've come to the conclusion that the best way forward for us as a family is to separate as a couple," the couple said at the time. "It is with great love, respect, and friendship in our hearts that we look forward to raising our children together and exploring this new phase of our relationship."
As for Crudup, he famously left his longtime girlfriend, Mary-Louise Parker, for Claire Danes in 2003. Parker was seven months pregnant with their son, William, at the time (per Cheat Sheet). Crudup and Danes eventually broke up in 2006, while he and Parker have co-parented their son amicably. In fact, the two appeared together in one of William's student films.
"He's a creative engine and likes to write and direct his own material at school," Crudup told US Weekly. "One of his films recently starred me and his mom, so he gets all the best talent right there."
Naomi Watts & Billy Crudup are keeping their relationship private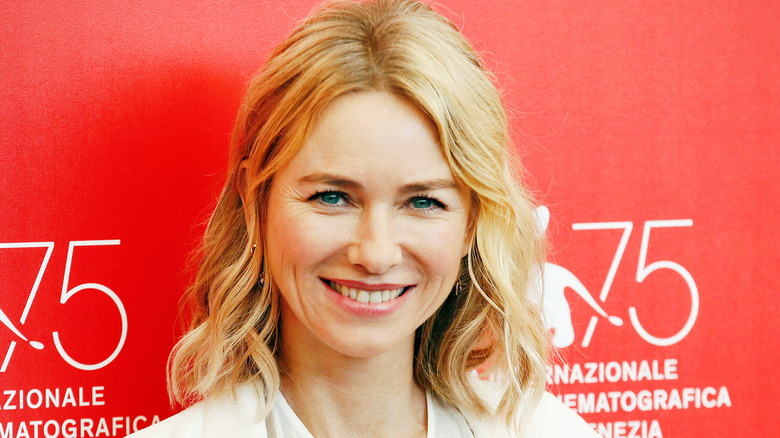 Shutterstock
Naomi Watts and Billy Crudup are still going strong since getting together in 2017. After meeting on the set of their short-lived Netflix series, "Gypsy," the couple was spotted holding hands at a BAFTAs after-party, and Watts also attended the opening night of Crudup's off-Broadway play, "Harry Clark." The couple has recently been seen walking their dog in New York City (per People). But don't expect either one to talk about the relationship anytime soon. 
"I try to make it a point of not commenting publicly one way or the other about my personal life," Crudup told E! News. "I don't particularly see the advantage of people knowing too much about me if I'm constantly trying to trick them into thinking I'm someone else."
But he did note that working with Watts on "Gypsy" made him step up his own acting game.  "When you're working with someone so good, you want to try and be as good," he told The Daily Brief.