Why Boris Johnson's Future As Prime Minister Is Hanging In The Balance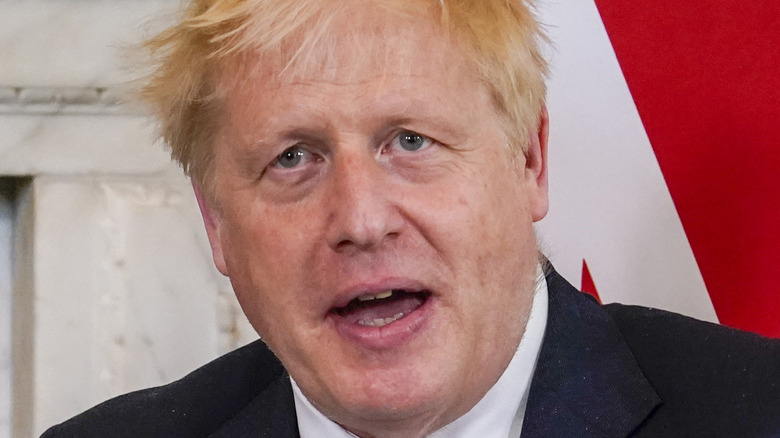 Wpa Pool/Getty Images
While all of Great Britain has spent the weekend celebrating Queen Elizabeth's Platinum Jubilee, Prime Minister Boris Johnson has been worrying about his job security. Although he won in a landslide victory in 2019, Johnson has been under fire in recent months after it was reported that he — as well as members of his staff — threw parties during the U.K.'s first Covid-19 lockdown. The news has led several U.K. lawmakers to question Johnson's character and ability to lead the country.
"This feels like it is part of the prime minister's character which is: he thinks he can get away with things and he is sending the message out all around his government that the rules don't apply to us, they only apply to everybody else," said Ed Miliband, a former Labour Party leader, per NBC News.
Johnson has also faced backlash regarding his handling of Covid-19 contracts and his administration's stance on battling corruption in Parliament. And it's not just fellow politicians who are angry. Johnson arrived with his wife Carrie Symonds at Saint Paul's Cathedral for the Platinum Jubilee Thanksgiving service, and was met with boos from the crowd of spectators. Prince Harry and Meghan Markle, however, surprisingly drew cheers from the people at the same event.
Now Johnson is facing a vote that will determine his future as the prime minister of Great Britain.
Boris Johnson is facing a vote of confidence about his future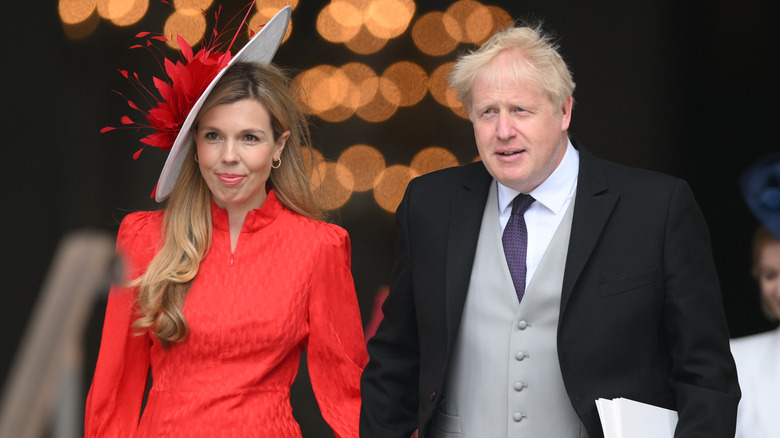 Wpa Pool/Getty Images
Boris Johnson is facing a vote that could bring an end to his role as prime minister of Great Britain. The vote, which is taking place on June 6, was ordered after dozens of Conservative lawmakers wrote letters of no confidence regarding Johnson and his leadership. "We are holding a vote of confidence and it will take place today — and you will have a result this evening," Graham Brady, chairman of a group called the 1922 Committee, revealed, per NBC News.
In addition, Johnson's disapproval rating among the British people has hit 68%, with a recent poll finding that six out of 10 voters support Johnson's removal from office, per CNN. In order to hold onto his job, Johnson needs more than 50% of Conservative Members of Parliament to vote in support of him. "Tonight is the moment to draw a line under the issues our opponents want us to talk about — and to focus instead on what really matters: the needs of the voters who sent us to Westminster," Johnson wrote in a letter to MPs, according to CNN. "I am asking you for your support tonight because I know how much we can achieve together." 
If Johnson secures enough votes, then his position cannot be challenged again for one year. If he loses, he will be forced to step down immediately.