Anne Winters And Jessica Szohr Share The Hardest Parts Of Making The Orville Season 3 - Exclusive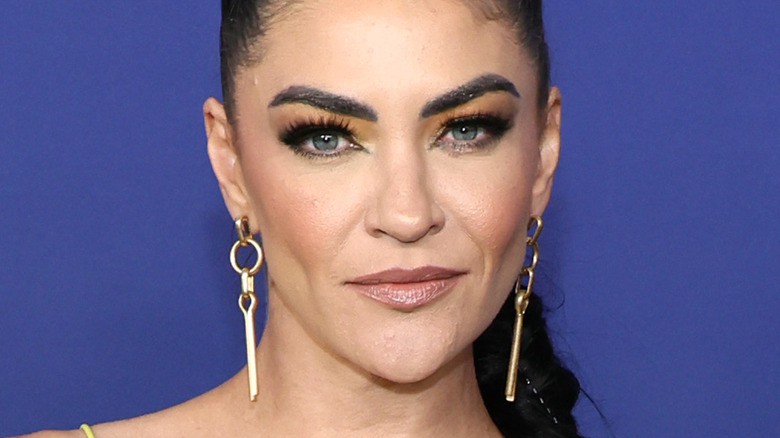 Dia Dipasupil/Getty Images
Jessica Szohr and Anne Winters recently took part in an exclusive interview with The List to share behind-the-scenes details from Season 3 of "The Orville: New Horizons," now streaming on Hulu. You may remember both of the actresses from their past work — Szohr is easily recognizable to anyone who watched "Gossip Girl" thanks to her notorious role as Vanessa Abrams, and Winters recently played Chloe Rice on "13 Reasons Why." Now, you can see Szohr as Lieutenant Talla Keyali and Winters as Charly Burke on "The Orville."
Starring in a sci-fi series was a new and challenging experience for both actresses. While Szohr became a regular in Season 2, Winters is a new addition to the cast this season and has been learning the ropes. However, Season 3 came with unique obstacles that were difficult for both new and returning cast members. During the interview with The List, Szohr and Winters shared what made the latest episodes particularly hard to film.
​​Filming during COVID made scheduling difficult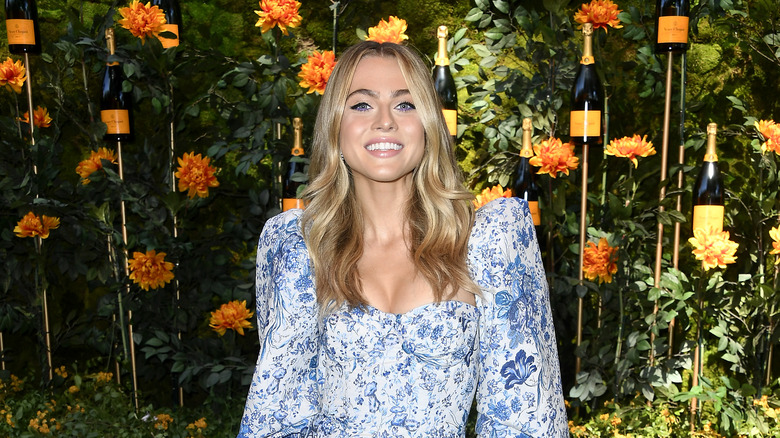 Frazer Harrison/Getty Images
One of the biggest challenges for filming this season in particular was that the shooting schedule was interrupted by constant COVID lockdowns. They had such a long pause in the middle of filming that Szohr left before having her baby, and by the time they got back to shooting, she'd welcomed her little one. "[We] totally changed personally — and then everything with the world and the pandemic ... To go back and jump into being on 'The Orville' and being Talla and all of the storylines evolving, [plus] all new sets, new cast members ... for me personally, and for Talla, there were so many changes," she shared.
Even after coming back from lockdown, the shooting schedule was completely out of order. "A lot of times on TV, you do Episode 1 and then you do Episode 2. You might have a scene or two that you change. But this [time], we were shooting some stuff from Episode 8 to Episode 2," Szohr said. Her co-star Anne Winters added that shooting out of order presented its own challenges. "We would have different episodes and different scenes [every day]. So it was challenging to remember, 'Okay, that was that story. This is this story, this happened before, or this happened after,'" Winters said.
The challenges of filming a sci-fi series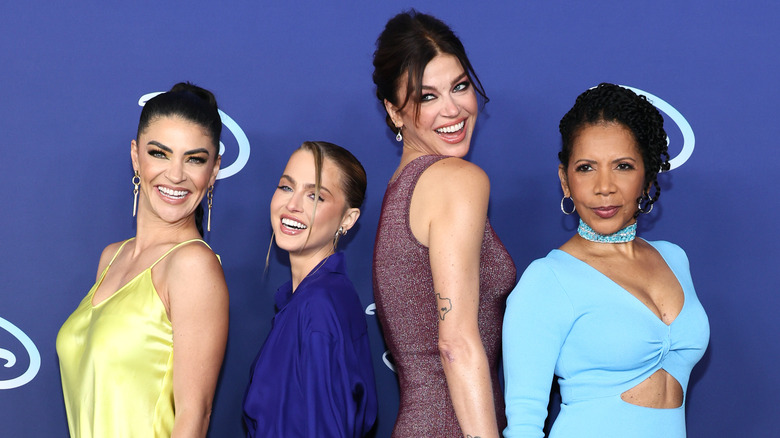 Dia Dipasupil/Getty Images
Because "The Orville: New Horizons" is a futuristic sci-fi series, it comes with certain aspects that are not typical to other shows. Anne Winters was new to the series this season and said some of the sci-fi elements were an adjustment. For example, in many of her scenes, she was acting with the character Isaac, an artificial life form. Although Isaac is played by Mark Jackson, during shooting, he wore a helmet to look like his robot character. "I was looking at him like, 'This is so weird.' I forgot my line. I've never acted with a robot, but the eyeline is different ... It was super strange," Winters said.
Winters and Jessica Szohr agreed that the most challenging aspect of working on "The Orville" was mastering the dialogue. Since Winters plays one of the ship's navigators, she had a lot of technical terms she had to learn. "Everything that you say is so specific ... You really had to be on your game with knowing what you're talking about and the facts of what you're talking about," Winters said. Szohr agreed and said the show has a lot of challenges to get used to. "The dialogue is insane. And coming in and working on green screens and having eyelines when you're talking to a red X on the wall ... That's a lot," Szohr said.
"The Orville: New Horizons" Season 3 is now available for streaming on Hulu.