Who Were Days Of Our Lives' Gemini Twins?
Lumeimages/Getty Images
"Days of Our Lives" fans who watched the NBC soap opera in the early 2000s will likely remember one particularly bizarre storyline involving aliens from outer space. It all started in 2002 when high school students Belle Black (then Kirsten Storms) and Shawn Douglas Brady (then Jason Cook) had a sweet date night while watching a meteor shower together (via Daytime Confidential).
While the young couple was star gazing they were stunned to see a round object land near them. When they investigated the situation they found two young people inside the vessel dressed in silver outfits. The young man and woman were also unable to speak English. Belle and Shawn later began calling the pair the Gemini Twins — which kicked off the "Days of Our Lives" alien storyline. The duo initially hid the twins' existence. They gave them clothes to wear and began teaching them to speak English. Of course, news about the Gemini Twins began to circulate and the ISA got involved, per Soaps.
It was later revealed that the pair were genetically engineered humans. The twins were given the names Rex and Cassie. As details about the pair became more clear, it was discovered that they were the biological children of Kate Roberts (Lauren Koslow) and Roman Brady (Josh Taylor) and that they were born using Marlena Evans (Deidre Hall) as a surrogate while she was being held captive by Stefano DiMera (Joseph Mascolo).
Rex Brady left Salem after splitting with Mimi Lockhart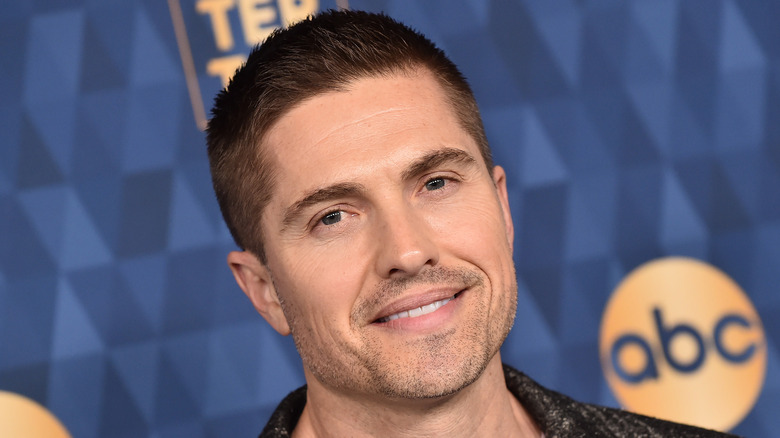 DFree/Shutterstock
"Days of Our Lives" fans watch Rex Brady (then Eric Winter) struggle with his identity after finding out that he was the son of Roman Brady and Kate Roberts, per Soap Central. Rex became withdrawn from the friends that he'd made in Salem, including his girlfriend Mimi Lockhart (Farah Fath). He also began to have terrible headaches that worried those closest to him. His behavior also turned violent and when a serial killer started claiming victims in Salem, Rex quickly became a suspect.
After Rex came to terms with his parentage, Mimi found out that she was pregnant. She didn't want to be a mother at that time and thought that Rex wouldn't want to deal with the pressures of parenthood either. Mimi decided to have an abortion without consulting Rex first. When Rex later found out about Mimi's decision he was furious and ended their relationship and left Salem (via Soaps in Depth).
In 2018, Rex returned to Salem with actor Kyle Lowder in the role. Rex came home engaged to Maggie Horton's daughter, Sarah Horton, per Monsters and Critics. The two were set to be married when it was revealed that Rex had cheated on Sarah with his former flame Mimi and gotten her pregnant. In 2021, Rex returned to Salem again and was happy to find Roman and Kate romantically reunited.
Although Rex has popped up in Salem multiple times over the years, the same can't be said for his twin sister Cassie.
Cassie Brady fell victim to The Salem Stalker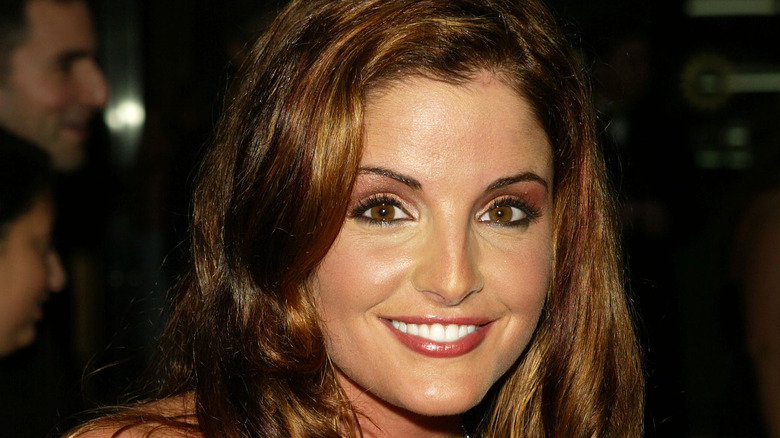 Peter Kramer/Getty Images
Cassie Brady (Alexis Thorpe) spent her early days in Salem thinking about her love life. After being discovered by Belle Black and Shawn Brady, she quickly developed a crush on Shawn. Cassie decided that she would stop at nothing to steal Shawn from Belle, but she was unsuccessful (via Soap Central).
Later she set her sights on Lucas Horton (Bryan Dattilo). Cassie set out to seduce Lucas but was stopped just before things went too far when her twin brother Rex Brady came crashing in to reveal that Roman Brady and Kate Roberts were their true parents. This meant that Lucas was actually Cassie's half-brother and that Shawn was her first cousin, making them both off limits, per Soaps in Depth.
After the bombshell, Cassie became the victim of The Salem Stalker. Cassie was murdered, and her body was found stuffed into a turkey pinata, which was discovered during Thanksgiving celebrations in Salem. However, Cassie's death was all an elaborate hoax when she and the rest of the Salem Stalker's victims were revealed to be living in a remote location called Melaswen Island. Their deaths had been faked, and they were eventually reunited with their loved ones at home. Later, when Rex left town following his breakup with Mimi, Cassie went with him. She hasn't been seen in Salem since.
While Rex and Cassie haven't been involved in any major storylines as of late, "Days of Our Lives" fans aren't soon to forget the infamous Gemini Twins.