​​Here's Why The Young And The Restless' Jack Didn't Think He Was An Abbott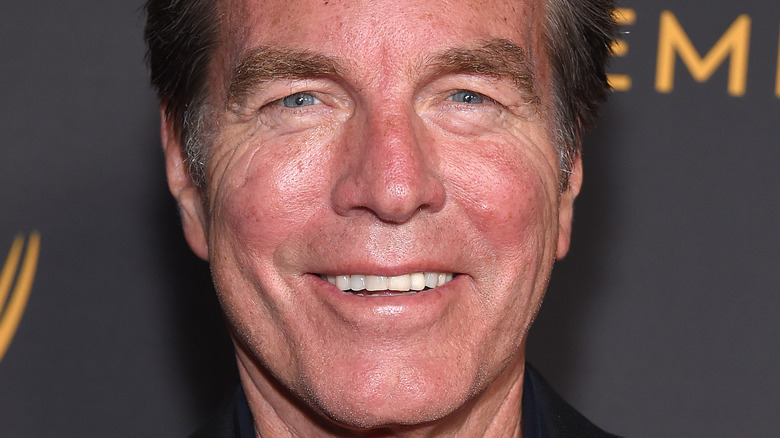 DFree/Shutterstock
Viewers of "The Young and the Restless" might remember the series of months in 2018 during which the illustrious character Jack Abbott (Peter Bergman) was on the search for his biological father after being told that he was not the son of John Abbott (Jerry Douglas). This was an extremely difficult time for the man who had centered so much of his own identity around his relationship with his father and honoring his legacy, according to TV Insider.
The revelation sent Jack down a dark path. He was forced to resign as CEO of Jabot Cosmetics due to the "blood clause" that stated only biological Abbott's were allowed to run the family company (via Soap Central). Jack also tried and failed to acquire a business partner to start a new company and began drinking heavily which led to him crashing his car. He then turned all of his attention into finding out the truth behind his paternity, though his search was fruitless.
It wasn't until his sister Ashley Abbott (Eileen Davidson) revealed her part in the fiasco that Jack discovered that he was in fact the legitimate Abbott son that he always believed himself to be. So how did Jack come to think that he wasn't an Abbott? And what did Ashley have to do with it? Let's revisit the events that led to this massive family drama.
Jack finds out he is not John Abbott's son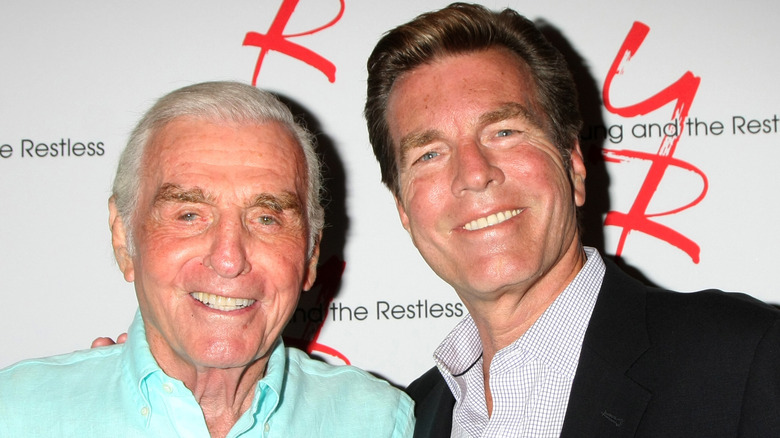 Kathy Hutchins/Shutterstock
When Jack, Ashley, and Traci Abbott's mother Dina Mergeron (Marla Adams) was suffering from Alzheimer's, the family decided to start recording her during her lucid moments so they would have a documentary of sorts to remember their mother (via Soap Central). During one of these recordings, Dina told Ashley's daughter Abby Newman (Melissa Ordway) that her husband John had not been Jack's father, though she couldn't remember who was. Concerned about the implications and assuming that Dina had been confused, Abby and Ashley decided to omit the clip from the final film and keep the secret.
However, when the movie was eventually screened for the family, Dina's confession was included and everyone discovered that Jack was not a true Abbott (via SoapDirt). This revelation sent Jack on a months-long quest to discover the identity of his biological father. He requested a DNA test be done between himself and his sister Traci (Beth Maitland) to see if they were full-blooded siblings and the results verified that they were not. Jack continued his search which led at various times to him believing that Phillip Chancellor, Neil Fenmore, or Albert Miller were possibly his father — the latter of which would have made Jack and his nemesis Victor Newman (Eric Braeden) brothers.
Ashley reveals the truth to her family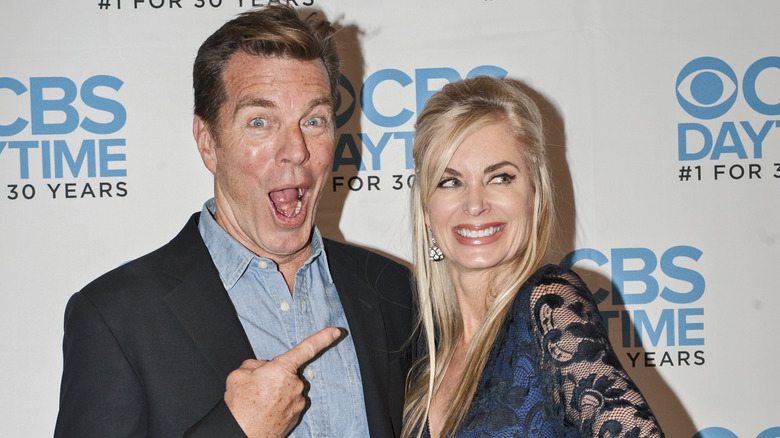 Renard Garr/Getty Images
After Jack had tried and failed to find out who his real father was, his son Kyle Abbott (Michael Mealor) discovered that Andrew Lynford (Coby Ryan McLaughlin) was blackmailing his aunt Ashley. He and his father confronted her about what information the man was holding over her, and they were in for quite a shock.
Ashley confessed that Jack was actually John's son as he had always believed, but that she had orchestrated the entire paternity debacle as a way to get revenge against her brother, according to Michael Fairman TV. The family, and Jack specifically, had continuously tried to push Ashley out of the company by invoking the "blood clause" because she had been illegitimately fathered by Brent Davis and not John Abbott. She explained that she had manipulated her ill mother into believing that Jack was not John's son, recorded the confession, included it purposefully in the film, and then hired Andrew to alter the DNA test. Ashley said she wanted Jack to understand what it was like to not feel included in the family.
Later, in a moment of lucidity, Dina led the family to a secret safe that was hidden in John's old office where they discovered documents in which John left all of the Jabot patents to Ashley. Traci prevented Kyle and Jack from destroying the paperwork and then Jack tried to buy the patents from Ashley, but she refused (via Soaps in Depth). Instead, she took the patents to Paris where she started her own cosmetics company and began a new life. In an ironic twist, it was the one illegitimate Abbott child that was ultimately rewarded by their father John and his hard work at Jabot.