Why Eileen Davidson Only Occasionally Appears On The Young And The Restless Now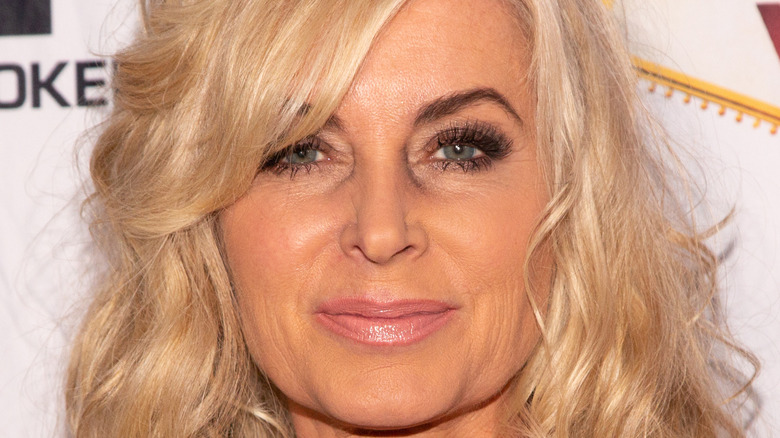 Gabriel Olsen/Getty Images
It's been 40 years since Eileen Davidson first stepped into the Genoa City scene as Ashley Abbott on "The Young and the Restless." Although she has left the show several times over the decades, with two other actresses (Brenda Epperson and Shari Shattuck) playing Ashley in the '90s, Davidson is the actress most identified with the iconic role. From 2007-2008, she even took Ashley to CBS soaps' fictional version of Los Angeles and turned her into a "Bold and the Beautiful" character for a year. After that, Ashley had some pretty big storylines back home but in 2018, Davidson decided it was time to move on once again.
At the time, fans believed it would be years until Ashley made another appearance on the soap, as she left to start her own cosmetics company and compete with her family company, Jabot, and her brother, Jack Abbott (Peter Bergman). She and Jack had just had a major falling out, but managed to make up before she got on the plane to Paris to start her life anew. Like her character, Davidson also wanted to start fresh.
Eileen Davidson's departure left some questions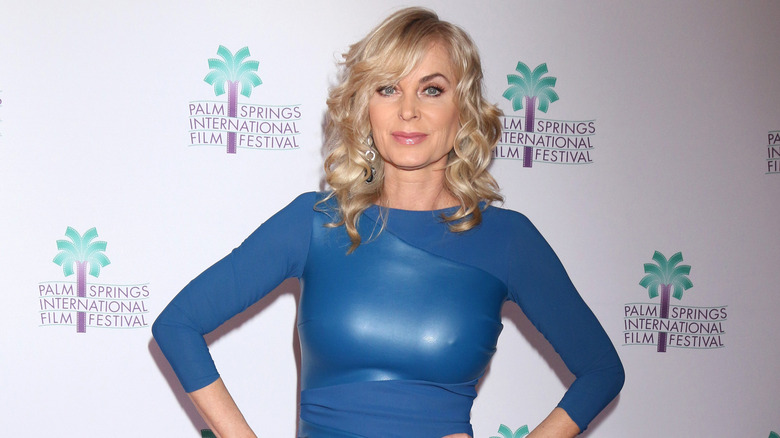 Kathy Hutchins/Shutterstock
When Eileen Davidson left "The Young and the Restless" in 2018, she tweeted the news and had nothing but good things to say about the soap she called home off and on since the early 1980s.
"Yes, I am leaving my second home @YandR_CBS in September. I've been so blessed to be able to play Ashley Abbott and work with the amazing people on the show and have nothing but gratitude and love for all!!! Time for a little more control over my day to day!"
However, at the time, there were rumors floating around that several "Y&R" actresses chose to leave the soap due to harassment from former executive producer Mal Young. In 2018, Highlight Hollywood, which no longer seems to be in business, reported that a lawsuit was brought against Young, but it never came to fruition, according to Soaps.com. It was Young who was also blamed for Christel Khalil (Lily) and Mishael Morgan (Hilary/Amanda) leaving the soap. Since then, both actresses have returned on a full-time basis. By the end of 2018, Young left "Y&R."
Eileen Davidson explains her 2018 Y&R departure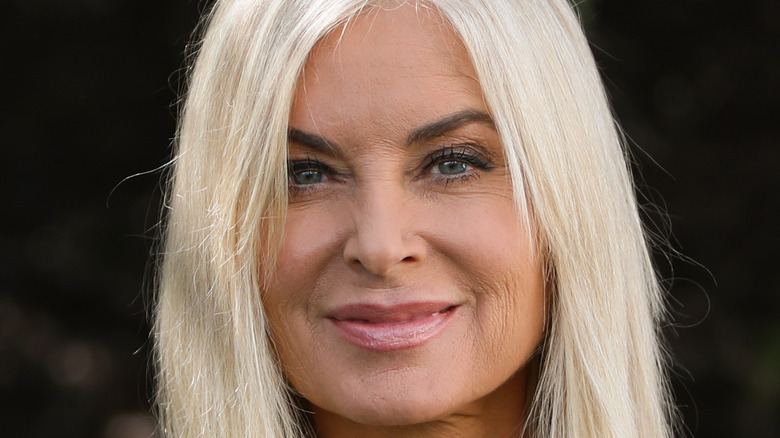 Paul Archuleta/Getty Images
After hearing the rumors about why she left "The Young and the Restless" in 2018, Eileen Davidson set the record straight. "I decided pretty much a year before I left. It really had nothing to do with Mal. He actually wasn't even technically the head at that point," she told Soap Opera Digest. "I just found myself exhausted and completely consumed with memorizing lines ... doing a lot of homework on the weekend. I've been doing this for a long time. I was kind of wanting to not have to be somewhere all of the time."
Davidson got her wish — and also got the chance to play Ashley without having to be somewhere every day. Since 2018, she has made quite a few appearances back on "Y&R," with Ashley returning home to square things with Jack once and for all, as well as when the Abbott sibling's mother, Dina (Marla Adams), passed away. As of this writing, the last time fans saw Ashley was in late 2021 when she returned to town after her daughter, Abby, had a baby via surrogate, then found out her husband died, and then found him alive.
The actress even had a chance to go back to "Days of Our Lives," the other soap where she created an iconic character, Kristen DiMera. She appeared as Kristen on both "DOOL" Peacock streaming specials in 2021 and on the daily NBC "DAYS" version during Marlena's latest Satanic possession story.