Vanna White Reveals The Only Argument She Has Ever Had With Pat Sajak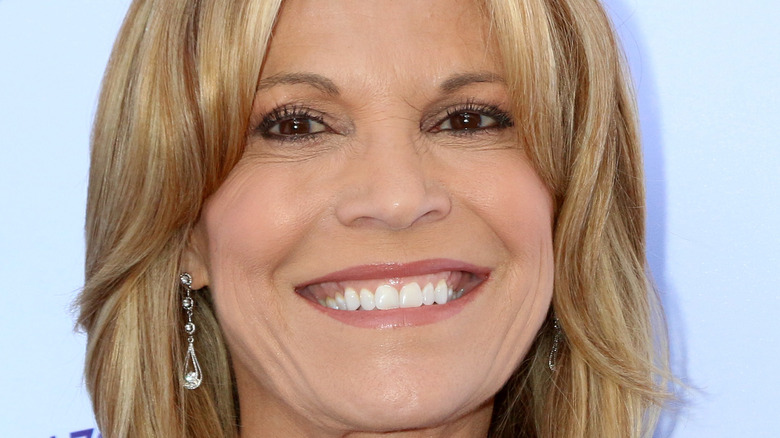 Kathy Hutchins/Shutterstock
Vanna White has been a "Wheel of Fortune" stalwart since the early '80s, but the beloved game show still means just as much to her now as it does to the fans watching at home — even if, as White admitted during an appearance on "Daily Pop," she initially thought she'd botched the audition due to nerves. "I wanted the job so badly and I didn't think I had any chance of getting it," White revealed, per E! News. Now that she's synonymous with "Wheel of Fortune," White couldn't imagine it any other way, though she never expected her tenure to last this long.
On what continues to make the show so compelling, White shared, "It's a family show that everyone of all ages can enjoy and there's no drama. It's excitement. It's fun." As for whether she'd ever consider moving on to new pastures, in 2017 the lovable host told ABC News there's no other job in the entertainment industry that could possibly be better for her. As host Pat Sajak memorably told "Nightline," "Somewhere along the line, we became more than a popular show. We became part of the popular culture." 
Their irresistible rapport is a major part of the show's continuing popularity, of course. As White told "Daily Pop," they get along brilliantly thanks to being similarly "easy-going" and "laid-back." However, although the TV personality asserted she and Sajak had never fought once, it seems White was forgetting one huge upset that haunts her to this day.
Vanna White and Pat Sajak have very different ideas about hotdog toppings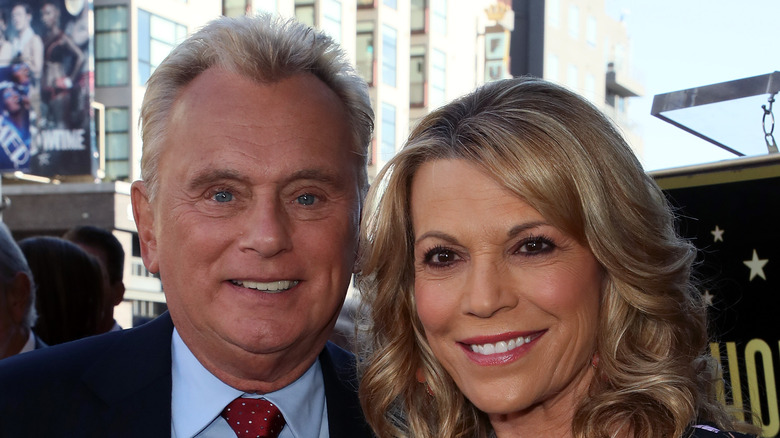 David Livingston/Getty Images
Vanna White and Pat Sajak have a close relationship, thanks to working in close quarters for literally decades on "Wheel of Fortune." During an appearance on "The Drew Barrymore Show" (on YouTube), she described Sajak as her "work husband," noting how wild it is they've lasted this long as a duo and chalking it up to their wonderful friendship. But that doesn't mean they don't drive each other crazy sometimes. "We've been together all these years. We've never had one argument — okay, we had one. It was over putting ketchup on a hot dog. Do you put ketchup on your hot dog?" she asked the host, who admitted she prefers mustard. 
According to White, her long-time buddy is totally against the idea of putting ketchup on a hot dog, which formed the basis of their one and only disagreement thus far. Per Closer Weekly, the game show host previously claimed they had never had a disagreement but that was obviously before their warring positions on hot dogs were revealed. As for why fans continue tuning into "Wheel of Fortune" based on their lovable dynamic, White opined, "People at home see the chemistry between Pat and me. We are like brother and sister, and I think that is what makes it work." Naturally, then, they also fight like siblings, too.
Would either of them ever consider moving on from Wheel of Fortune?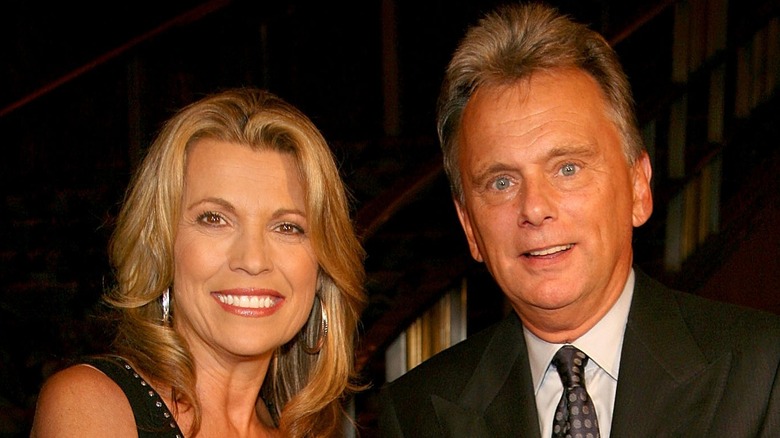 Astrid Stawiarz/Getty Images
In 2021, Variety confirmed beloved duo Pat Sajak and Vanna White would continue their tenure on "Wheel of Fortune" through the 2023-24 television season. Sajak would also serve as a consulting producer on the hit game show. However, during an interview on "Entertainment Tonight," the iconic host acknowledged nothing lasts forever. On when Sajak and White will retire from "Wheel of Fortune," he shared, "We're certainly closer to the end than the beginning. I'd like to leave before people tune in and look at me and say, 'Oh, what happened to him?'" In fact, Sajak envisioned saying goodbye to the show within a decade, with White confirming likewise.
Although neither party could ever imagine "Wheel of Fortune" without the other, in 2019, White was tasked with hosting in her pal's place while Sajak was recovering from an emergency surgery. As White told Vulture (via "Today"), she was drafted with just half an hour to go before taping began. "Panic set in at that moment, but I made a quick decision and realized the show must go on. I felt like I had to do it, and I did," the beloved TV personality recalled. It marked the first time in almost 40 years she'd ever hosted an entire episode in Sajak's place, after taking over midway through in 1996 when he had laryngitis. Suffice to say, "Wheel of Fortune" simply wouldn't be the same without this dynamic duo.