What Ever Happened To One Tree Hill's James Lafferty?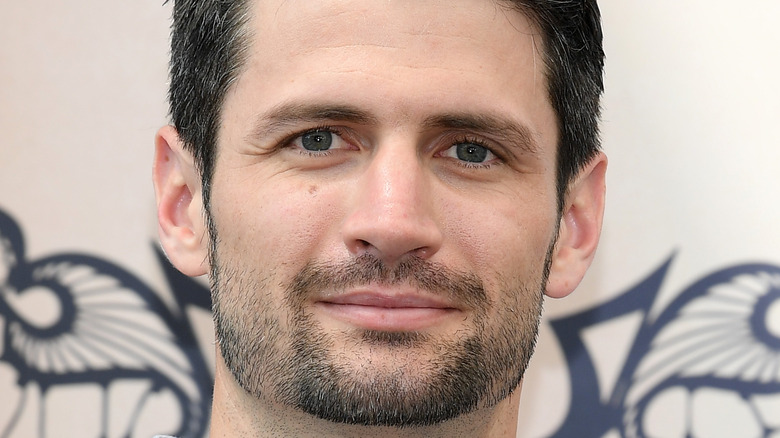 Pascal Le Segretain/Getty Images
Chances are if you were growing up in the early 2000s, "One Tree Hill" might've been in your TV show queue. The teen drama centered around the fictional small town of Tree Hill, North Carolina, where estranged half-brothers Lucas Scott (played by Chad Michael Murray) and Nathan Scott (played by James Lafferty) juggle belonging in their dysfunctional family along with the trials and tribulations of high school love and basketball. 
The CW series ran for nine seasons spanning from 2003 to 2012 until it was cancelled despite having a loyal fanbase. Members from the cast like Sophia Bush (who dated and married Murray for just five short months before an annulment) went onto other projects like "Chicago P.D.," while her co-star Hilarie Burton, who's married to fellow actor Jeffrey Dean Morgan, opened up to Variety in 2017 about suffering sexual and emotional abuse at the hands of the show's creator, Mark Schwahn. Burton has since co-hosted a "One Tree Hill"-themed podcast called "Drama Queens" alongside Bush and Bethany Joy Lenz, Lafferty's wife in the series. Unlike his on-screen brother, Lafferty has been appearing both in front of and behind the camera since the show's wrap.
James Lafferty has added director to his repertoire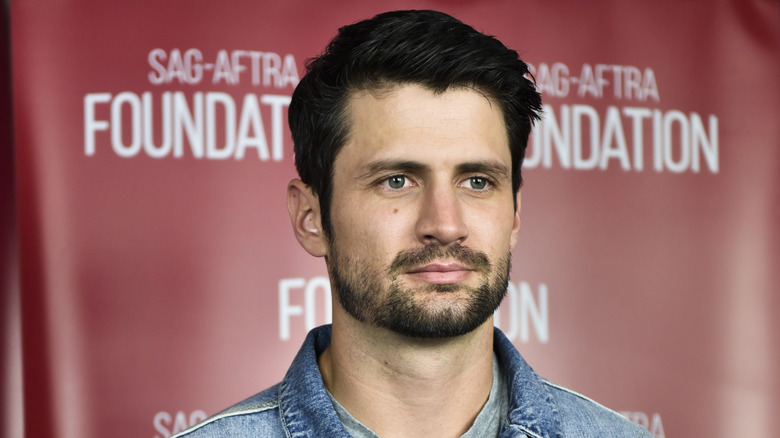 Rodin Eckenroth/Getty Images
Perhaps one of the reasons fans loved "One Tree Hill" was due to James Lafferty's portrayal of Nathan Scott. The role was complex — he appeared as a cocky, average jock, but faced the pressures and high standards to which his former basketball star father held him. According to IMDb, Lafferty appeared on 187 episodes of the show, and it was through acting on this particular show that Lafferty tried his hand at directing for four episodes. 
After "One Tree Hill" concluded, Lafferty landed roles in movies like "Small Town Crime" and "Waffle Street" in addition to a stint on television shows like WGN's "Underground" and "The Royals" on E!
In an interview with Us Weekly in 2021, Lafferty talked about the blow to his ego that came after "One Tree Hill" ended: "I thought that when that show ended, things would be pretty easy for me, that it would be easy to work again in television," he said. "Coming out of 'One Tree Hill,' I think it was a real reality check. It was a real wake-up call as to how incredibly competitive it is out there."
He made a TV show loosely based on his experiences after One Tree Hill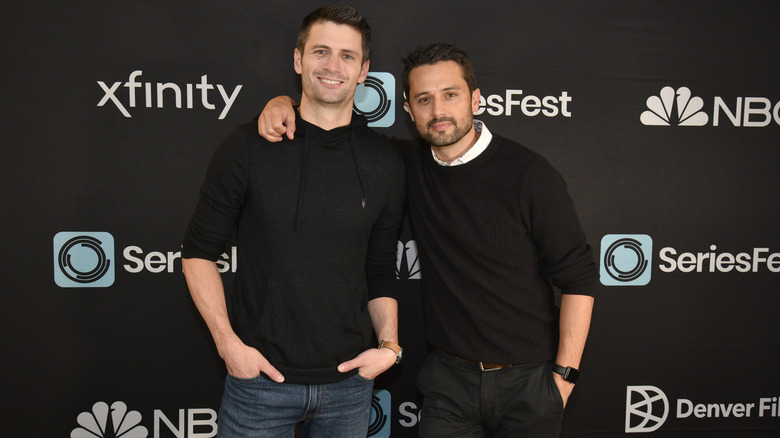 Tom Cooper/Getty Images
Quite often, life really does imitate art. But for James Lafferty and his "One Tree Hill" co-star Stephen Colletti, himself perhaps best known as his teen self on MTV's "Laguna Beach," they took inspiration from their own experiences post-fame and created a TV show out of it. In 2018, Hulu premiered "Everyone is Doing Great," a show produced, written, and directed by both Lafferty and Colletti, centered around the struggle in Hollywood while reeling from the fallout after a popular TV show ends. Sound familiar?
"We started joking around about an alternate reality where we had just rested on our laurels post-OTH and kept all of our eggs in the acting basket, instead of developing as writers, directors," Lafferty told Deadline in 2018. "That's where we came up with these characters who are languishing for their own reasons and whose daily lives are this mixture of sadness and absurdity. The rest fell into place really quickly."
Also starring on the show is Lafferty's real-life fiancée, Australian actor Alexandra Park, who plays his on-screen wife. She spoke to E! News in 2021 about working with Lafferty. "Working with your fiancé and your best friend, we get in there and we do the work," she said. In the meantime, we'll watch this with our fingers crossed, hoping for a "One Tree Hill" reboot while continuing to hope for a second season of "Everyone is Doing Great."