The Surprising Way Justin Timberlake Broke Up With Britney Spears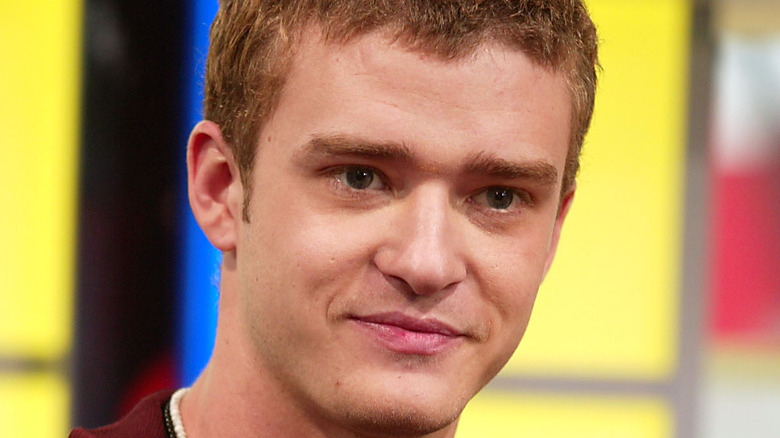 Scott Gries/Getty Images
Britney Spears and Justin Timberlake were pop royalty at the turn of the millennium, and it was almost inevitable that they would end up together. Having first become friends on "The Mickey Mouse Club" (via The Sun), they were already pop sensations by the time they hit their late teens. Spears was dominating the charts as a solo artist, while Timberlake was in the midst of boyband mania thanks to being a part of NSYNC.
For Timberlake, it was love at first sight — even as kids. "I was in love with her from the start," he told GQ in 2006 (via Elle Australia). "I was infatuated with her from the moment I saw her." As they got older and followed similar career trajectories, the pop stars clearly had a lot in common. "We've gone through so much together and we've known each other since we were 12 years old," Spears told The Observer in 2001 (also via Elle Australia). "We know each other inside and out."
Justin Timberlake allegedly broke up with Britney Spears while she was filming a music video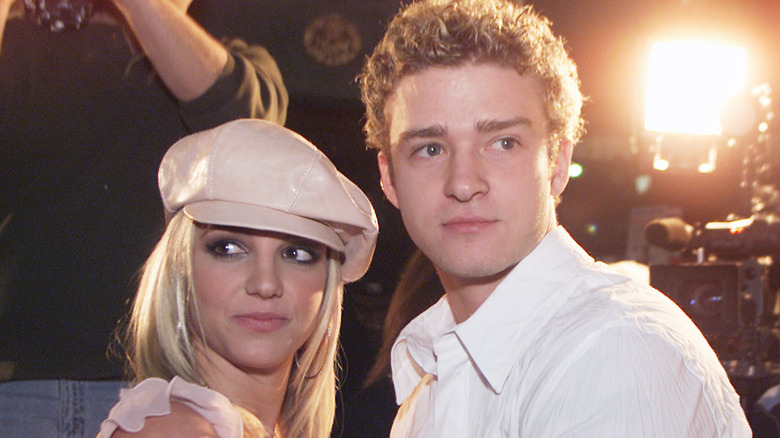 Kevin Winter/Getty Images
Britney Spears and Justin Timberlake lived in relationship bliss for four years. They made a number of public appearances together – most notably that double denim moment at the American Music Awards in 2001 (via Elle Australia). But a year later, the couple had called it quits. Neither Timberlake nor Spears have revealed why they decided to end things, but according to music video director Chris Applebaum, it was Timberlake who instigated it — over text message, no less.
Posting a throwback pic from a shoot for the Darkchild Remix of "Overprotected" (via YouTube), Applebaum claimed that he discovered Spears in her trailer moments after Timberlake had dumped her. "We sat on the floor of her trailer for a minute, talked it out, and then rallied," he wrote on Instagram. "I told her she should get out there & show Justin he made the biggest mistake of his life." Timberlake has yet to comment on this version of events, but did express his heartbreak over the breakup shortly after.
Justin Timberlake dealt with his heartache by recording 'Cry Me A River'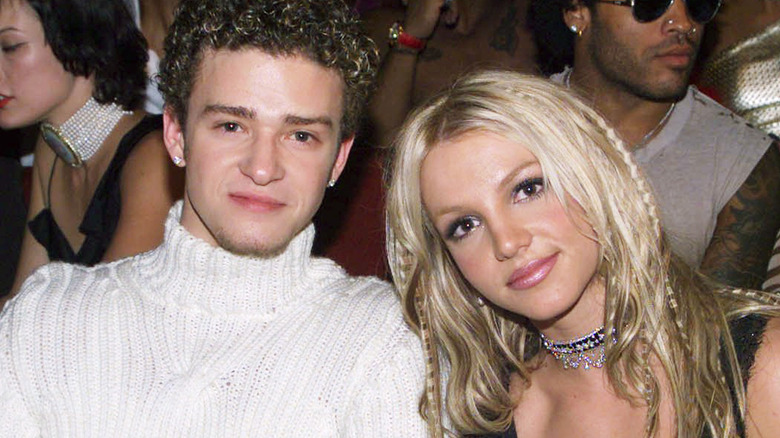 Dave Hogan/Getty Images
Speaking to The Telegraph in September 2002, Justin Timberlake described the breakup as "absolutely heartbreaking," explaining how he felt about his future prospects. "I can't just have meaningless relationships with women. I have to find miss right in order to have a relationship," he explained. "There's got to be that big moment when she comes along."
While Britney Spears may have had the filming process of "Overprotected" to help her deal with the pain, Timberlake took it one step further with the song "Cry Me A River" (via YouTube). Famously featuring a Spears lookalike (via Elle Australia), the video garnered controversy as it insinuated that the reason for their split was that Spears had cheated on him.
When asked by ABC's Diana Sawyer about the alleged incident (via YouTube), Spears said that "everyone has a side of their story to make them feel a certain way," adding that "I'm not technically saying he's wrong but I'm not technically saying he's right either."