Devin Way Talks Queer As Folk And Grey's Anatomy - Exclusive Interview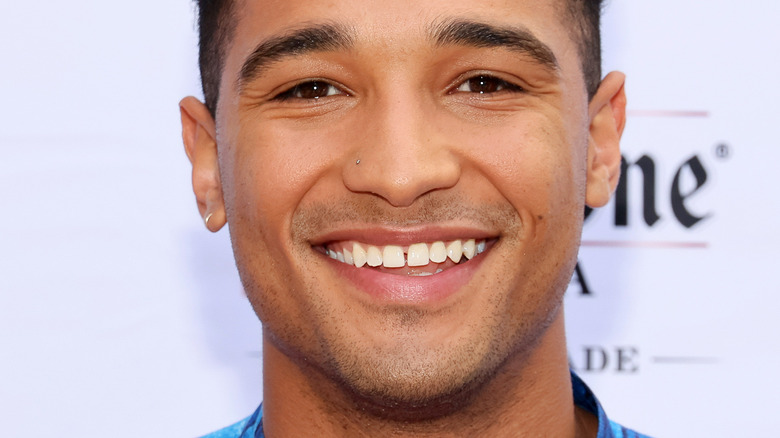 Dia Dipasupil/Getty Images
Peacock's "Queer as Folk" is, naturally, queer and proud to be here. Now available for streaming, "Queer as Folk" is the third series to bear this name, succeeding a British drama and an American version set in Pennsylvania. Both of these prior series were revolutionary tales circa 2000, but the world still needs these stories two decades later — perhaps more than ever. Thankfully, Peacock is here with a display of queerness so grand that it essentially builds on history itself.
That's right: The latest iteration of "Queer as Folk" highlights intersectionality in a big way. While some series and films' only LGBTQ+ representation resides in white, cisgender gay men, Peacock's series shows a wide range of experiences within the community, highlighting gay, lesbian, nonbinary, and trans experiences, as well as highlighting queer people of various races. 
The show is a love letter to queer community, love, and joy, and its cast brings this mission and message to life beautifully (and seemingly effortlessly). Among the brilliant cast of "Queer as Folk" are Jesse James Keitel, Fin Argus, Johnny Sibilly, and Armand Fields, along with many others. Among them, too, is Devin Way, who shocked the world with a dynamic recurring role on "Grey's Anatomy" from 2019 to 2020. Now, the "David & Fatima" actor is bringing Brodie to life on "Queer as Folk." 
We were lucky enough to chat with Way ahead of the series' launch of Peacock, where we discussed "Queer as Folk" and how "Grey's Anatomy" helped launch this actor's career.
Devin Way explains why Queer as Folk is so important today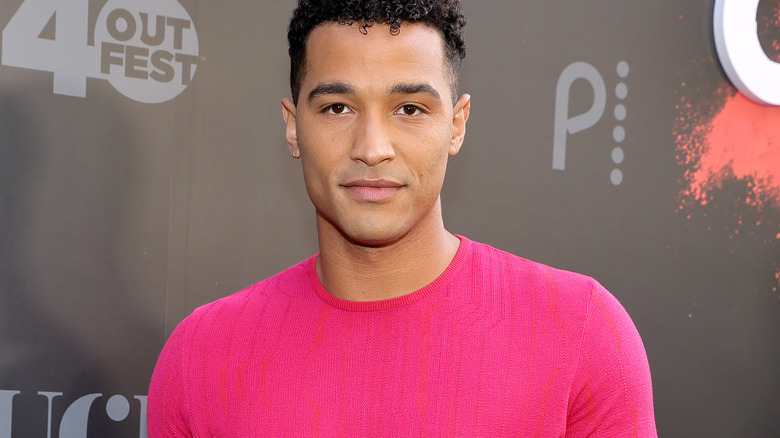 Amy Sussman/Getty Images
What can you tease our readers about "Queer as Folk"?
"Queer as Folk" is an explosion of queer joy. It is sexy. It is vibrant. It is exciting. It is messy. You will be screaming with joy and crying. You'll be laughing and rolling your eyes. One of my favorite things about the show is that as you watch it, you have this vested interest in these characters, so much so that even their bad decisions make you want to shake them. It's a wild ride.
One thing I love is that the characters feels so real. How would you say this series differs from the original "Queer as Folk" [iterations] so many years ago?
The two originals are so iconic and important and groundbreaking, and I think about how they could have been that impactful to so many people. They only showed really, relatively, one aspect of humanity or the queer experience. When you broaden the spectrum to ours and you see people of different ethnic backgrounds, different physical capabilities, different genders, and we get to tell those stories and you place it New Orleans of all places, it is like, "How much more impactful will it be for people who've never felt themselves to be seen?" It's something that I am so excited about.
We're [in the middle of] Pride Month today. Why do you think that this series is so important still today?
The series is so important because as much as I would like to say that we've made it, we're all here, there's still work to be done. Think this show is a monumental win in that work, and my hope with our show is that it will inspire more people to create, more people to do more, CEOs and networks to approve queer content that is being created. That's what's important.
How Grey's Anatomy launched Devin Way's career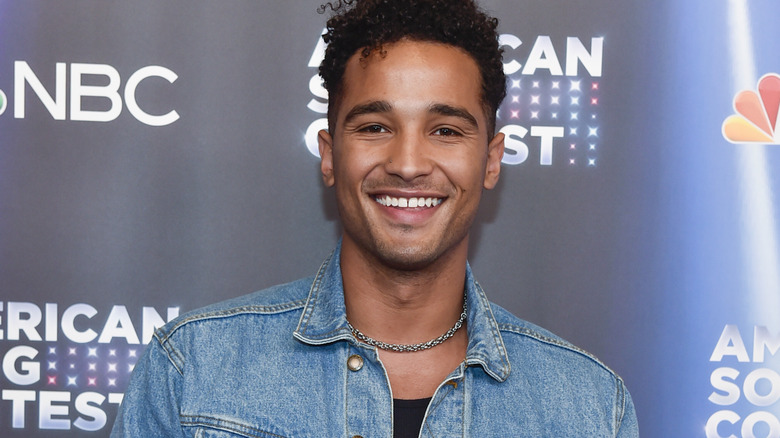 Rodin Eckenroth/Getty Images
One thing we've talked about at The List before is how "Grey's Anatomy" has really helped launch many people's careers. I know you had a recurring role in "Grey's Anatomy," so I'm curious to know: How has being on that show really helped launch you in the industry?
Oh my gosh, "Grey's" was honestly ... I got a golden ticket when I booked that show, to get to be a part of Shondaland and to work in an environment with people like Debbie Allen and Ellen Pompeo who, for so long, have been allies and pioneers. That show, when I joined in the 16th season ... and now they're [finished with Season 18] ... To get to be a part of such a well-oiled machine, I got to learn so much immediately from some of the people who were the best and top of their class. It really set me up in terms of an environment that I wanted to create when I came to "Queer as Folk."
Speaking of "Queer as Folk," I'm really curious to know who are some of your queer heroes that maybe even inspired your performance in the show?
It's not a queer person that I know of, but when I was a child, I was obsessed with "The Wizard of Oz." It was my all-time favorite movie, and the scene that I would play on repeat was when Dorothy's house landed in Oz and her world went from black and white to color. 
I could not wait for the day that my life would turn into color and so I always thought about Judy Garland and Dorothy, and that moment where I didn't have the words or the vocabulary for it growing up, as then I learned to listen to people like Whitney Houston and Mariah Carey and all these power divas that really got me in touch with my body, but I didn't have the words or the language for it back then. What I now know was my queerness and my internal rainbow wanting to shine ... that was really important to me.
What can you tell us about what's next for you?
Hopefully, Season 2. Oh my gosh, I would love that. I'm taking everything day by day right now and really being super grateful for the moment as it is, but I know things are coming.
"Queer as Folk" is now streaming on Peacock.