The Only Other Job Juno Temple Dreams Of Doing One Day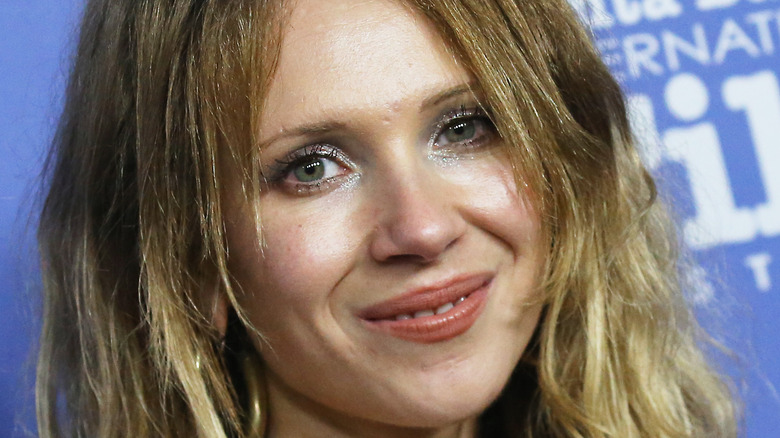 Michael Tran/Getty Images
Juno Temple's parents had a surprising reaction to her desire to become an actress. They weren't very fond of the idea, said the British star, who's had roles in "The Dark Knight Rises" and "Ted Lasso," per Marie Claire. 
Temple's folks both worked in the industry — her mom as a producer and her dad as a director — so they knew how tough it was going to be for the youngster to make a name in showbiz. Temple was just 14 years old when she made her aspirations clear, too. "Are you sure?" she recalled them asking. "You're going to be told 'no' all the time."
Naturally, Temple has proven them wrong many times over even if, as the actor admitted in an interview with The Guardian, it took her a while to actually come of age onscreen. At the age of 26, Temple was finally portraying 22-year-olds, which the actor took as progress. "Before, I'd go for these auditions with an older guy and they'd go, nope, this looks like actual pedophilia," she said.
Although the "Killer Joe" star's parents were ultimately wrong to doubt how she'd do in Hollywood, if Temple ever has to reconsider her career, she knows exactly what she'd do instead. 
Juno Temple could be the next Victoria's Secret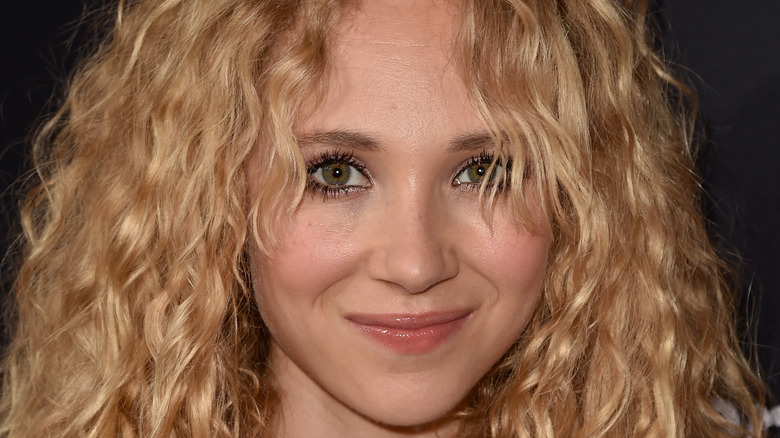 Kevin Winter/Getty Images
In the unlikely event her acting career doesn't work out, Juno Temple has her plan B all lined up. In an interview with IndieWire, Temple admitted, "I'm obsessed with lingerie." 
In fact, the actor wants to design her own someday. "I almost went to fashion school. I got accepted into London College of Fashion two years running, but then kept taking movie roles instead," Temple said. "Definitely acting is my passion, but I love lingerie." 
She's continued drawing up her own stuff over the years, describing it as "almost like the engineering of the design work" and "incredibly intricate." Temple believes lingerie can be hugely empowering and has the potential to change the wearer's feelings entirely. "It's very much a personal thing," she said. "It doesn't have to be for men or other women. It's just for you." 
In fact, Temple even buys different lingerie for each character she plays. As the actor told the Irish Independent, the process helps her connect with whomever she's portraying. As Temple made clear, "Lingerie is my favorite thing in the world." 
If choosing underwear for fictional characters sounds a bit out there, just bear in mind how karaoke helped Temple get the role of Keeley on "Ted Lasso." (Temple was suggested to showrunner and actor Jason Sudeikis by his former partner, actress Olivia Wilde, because the three had done karaoke together once.)
The actor still surprises herself with each new project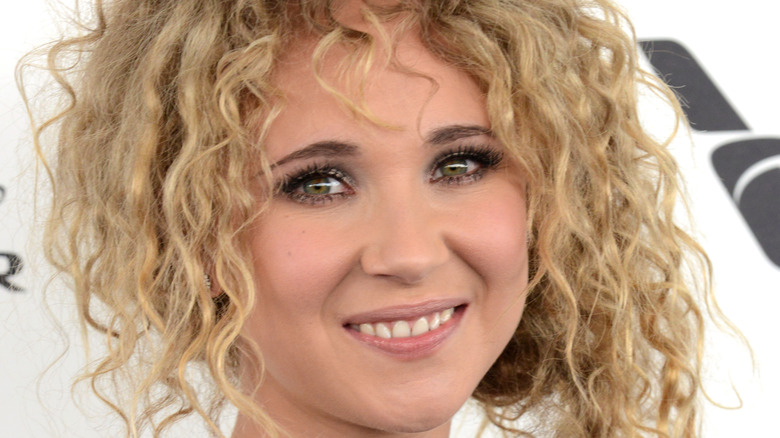 Albert L. Ortega/Getty Images
Although she's been an industry stalwart for a while now, Juno Temple still feels as though she has plenty left to prove as an actor. As a profile in W magazine notes, when Temple initially got the call about "Ted Lasso," she thought it was an error. By her own estimation, the "Black Mass" star was typically known for darker roles. 
Her performance in the hit show ultimately earned the British star an Emmy nod for Best Supporting Actress, even though Temple acknowledged that doing comedy is "much more intimidating" than drama.  
"Comic timing is an art in itself, like being able to write a song; it's a rhythm that I don't naturally know," she said. "The rhythm can be sort of taught, but at the same time, I want to let other people do it, and then I'll fall into place." 
Temple takes something from each character she plays, telling Deadline, "I can't help it. Even with the way you dress or interact with people; I can't help but become a little bit method." 
Temple may casually have aspirations elsewhere, but it's safe to say that acting is where her heart lies, at least for the foreseeable future.