Mariah Carey Picked Up A Meaningful Collectable That Once Belonged To Marilyn Monroe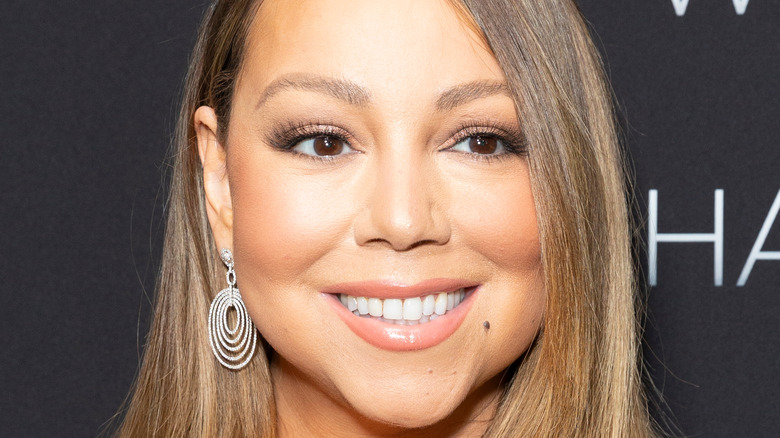 lev radin/Shutterstock
Hollywood icon Marilyn Monroe has remained a cultural touchstone for decades. But her star shines just that little bit brighter every now and then. Kim Kardashian caused quite the stir in May after wearing the starlet's presidential gown to the Met Gala (via Glamour), while fans are continuing to eagerly await Ana De Armas' portrayal of the actress in Andrew Dominik's Netflix biopic "Blonde" (via the U.K. edition of GQ). While it may like 2022 is the year of Monroe, Mariah Carey laid the foundation for this renaissance two years ago.
In 2020, the superstar published her memoir "The Meaning of Mariah Carey," in which she delved deep into her love for Monroe. Carey recalled the moment when she first laid eyes on the actress while her mother was watching a documentary. "She was the most beautiful person I had ever seen," she wrote (via The Marilyn Report). "I'd never heard the name Marilyn Monroe before that moment. But I was quickly hooked."
Mariah Carey has an impressive collection of Marilyn Monroe memorabilla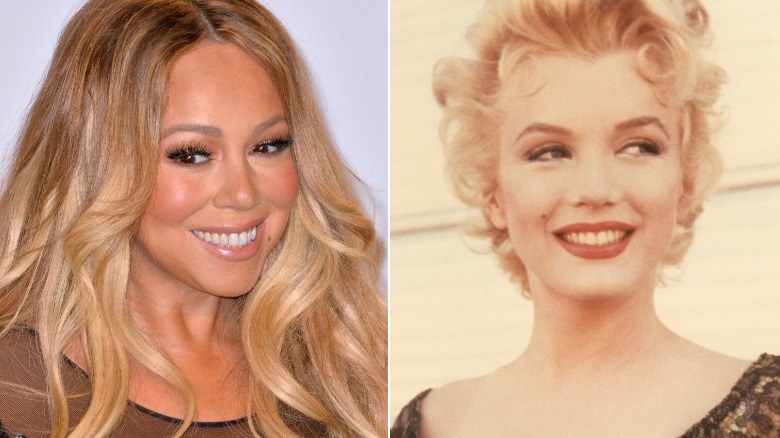 Michael Ochs Archives/Getty & Featureflash Photo Agency/Shutterstock
As Mariah Carey delved deeper into the life of Marilyn Monroe, the more she related to the late actress. "She had a very difficult childhood, moving from one foster home to another. That was close to my story," the singer wrote (via The Marilyn Report). "Ultimately, what I loved about Marilyn was her ability to come from nothing — to belong to no one — and evolve into a huge icon," she continued. "I latched onto that. I believed in that."
Ever since then, Carey has collected memorabilia connected to the actress (via Vogue), including a compact that holds a speech from the 1961 Golden Globes (via Refinery29). As Contact Music notes (via Mariah Carey Archives), she's also been given items relating to Monroe, including a replica of her "leaning board" from Adam Sandler in 2008. "When actresses of the day had to be sewn into costumes they had to use a leaning board," Carey explained. "Adam had one from an old movie and I really liked it, so he had another one made in pink and sent it to me."
But the most prized possession of Carey's Monroe collection is a baby grand piano that initially belonged to the actress's mother (via The Marilyn Monroe Collection).
Mariah Carey wanted to continue caring for Marilyn Monroe's prized possession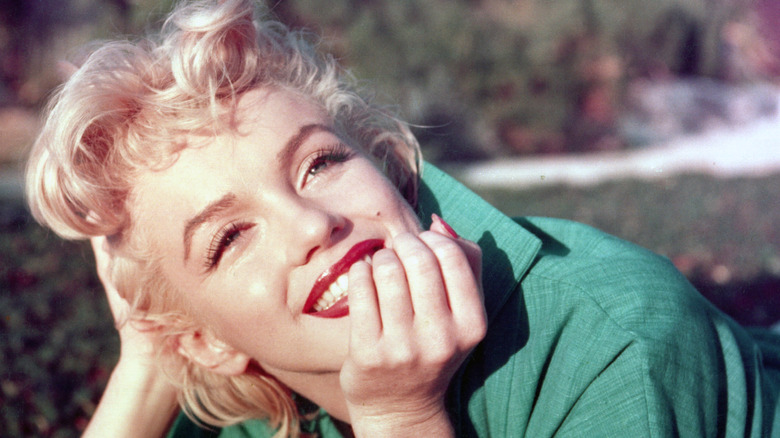 Baron/Getty Images
Carey bought the piano for $662,500 in 1999 when it was put up for auction by the estate of Marilyn Monroe (via The Marilyn Monroe Collection). The white, early-20th century piano was a beloved and sentimental instrument for Monroe, which the actress sought to find after it was sold off while her mother was in a psychiatric institution. Monroe eventually found the piano, storing it until she could find the perfect place for it. The actress cherished it until her death in 1962 (via History), and Carey wanted to continue caring for the instrument. "I understood why she searched for, bought, stored and cared for the piano," the singer wrote in her memoir (via The Marilyn Report), "so much that I rescued it at auction at Christie's in 1999."
While she's never played or tuned the piano (via Complex), she does have similar memories attached to the instrument. "We did without a lot of things when I was young, but what my mother couldn't live without was a piano," she wrote. "We always had a piano, and I had many happy and formative hours around it with my mother."