Joe Biden Pushes Blame After Jimmy Kimmel Asked About His Lack Of Gun Control Efforts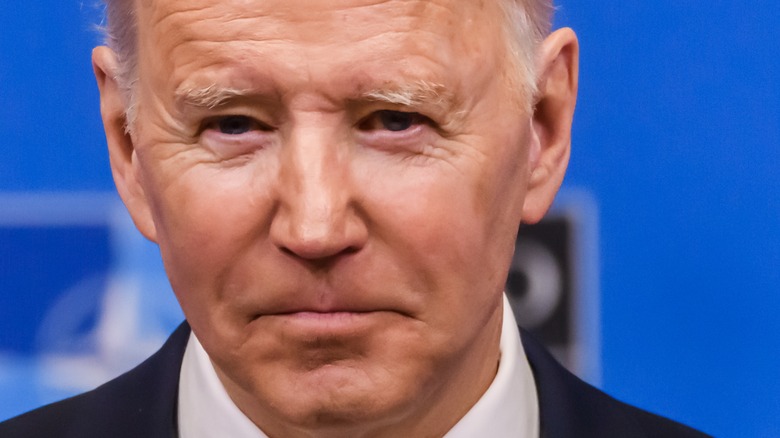 Gints Ivuskans/Shutterstock
The following article includes content about gun violence.
There has been a loud cry for gun control legislation following several heartbreaking shootings across the country, including an elementary school shooting in Uvalde, Texas. A man entered Robb Elementary school and took the lives of 19 children and two teachers, the whole country was devastated (via CNN).
Many found themselves wondering how this could happen again. After seeing violence unfold at schools like Sandy Hook Elementary and Stoneman Douglas High School, several politicians have spoken up about the issue, like Alexandria Ocasio-Cortez, who called out Texas congressman Ted Cruz for his tribute to the recent victims of the Uvalde shooting on Twitter.
AOC isn't the only one calling for change, celebrities like Matthew McConaughy, who has his eyes set on running for office in Texas, recently made a passionate plea for gun control legislation at the White House, (per Business Insider).
Many people with a platform are speaking up, hoping President Joe Biden will act and put gun control at the forefront. Recently, talk show host Jimmy Kimmel asked Biden what the hold up was and the president's answer may surprise you.
President Biden points the finger at Trump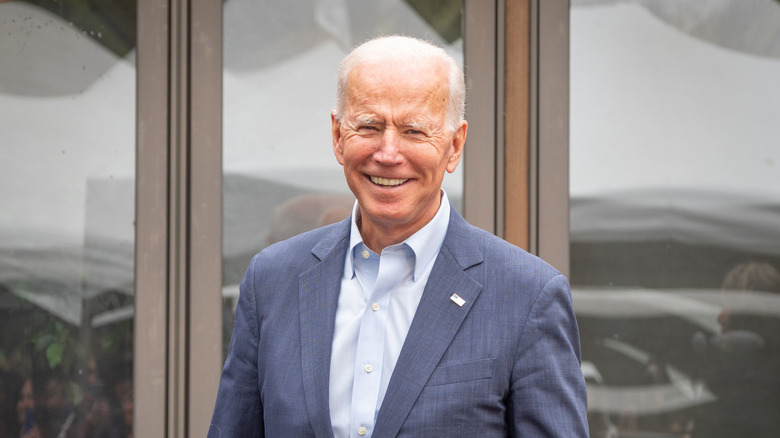 John M Poltrack/Shutterstock
President Joe Biden is currently in Los Angeles for the Summit of Americas, which a senior administrator called " an opportunity for us to come together as a hemisphere to tackle some of the top concerns of the people in the region, including obtaining and sustaining economic prosperity, climate change, the migration crisis, and the COVID-19 pandemic," (via CBS News).
While Biden was on the west coast for this event, he made an appearance on "Jimmy Kimmel Live," where Kimmel grilled the president about gun control legislation (per Decider).
The show's host asked Biden, "Can't you issue an executive order? Trump passed those out like Halloween candy. Isn't that something that could happen?" Biden responded with a slam against former President Donald Trump.
"Well, I have issued executive orders within the power of the presidency to be able to deal with these, everything having to do with guns, gun ownership, whether or not you have to have a waiting period — all the things that are within my power," Biden shared. "But what I don't want to do, and I'm not being facetious, I don't want to emulate Trump's abuse of the constitution and the constitutional authority."
The abuse of constitutional authority Biden mentioned came in the form of 220 executive orders passed by Trump during his time in office.