What Has John Stamos Said About His Time On General Hospital?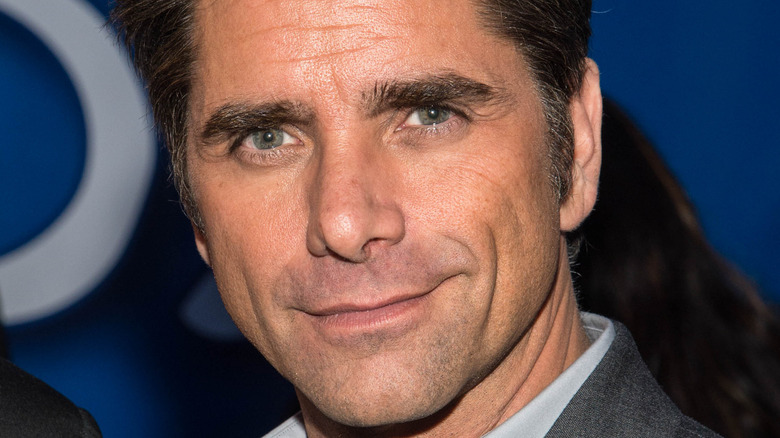 Debby Wong/Shutterstock
Soap operas have been entertaining fans for decades, and many well known celebrities have even gotten their start on sudsers over the years. Some of our favorite Hollywood stars have once appeared on classic soaps that helped jumpstart their careers. A-listers such as Brad Pitt — who played the role of Chris on "Another World" — and Justin Hartley, who portrayed Fox on "Passions," can credit their early success to soap operas (via Collider).
In the past, Sarah Michelle Gellar appeared on "All My Children" as Kendall Hart and Leonardo DiCaprio previously held the role of Mason Capwell on "Santa Barbara." Michael B. Jordan starred on "All My Children," Jensen Ackles starred as Eric Brady on "Days of Our Lives" before his "Supernatural" days, and Morgan Freeman appeared on "Another World" at the beginning of his career (per Collider).
Over the years, "General Hospital" has been home to many celebrity faces, including Demi Moore — who played the role of Jackie Templeton before moving on to appear in movies like "Ghost." Even "Star Wars" actor Mark Hamill got his start as Kent Murray on "GH" before landing the role of Luke Skywalker in the iconic movie series, per TV Insider.
In addition to these big names, John Stamos also got his big break on the soap opera before climbing to fame on the hit television show "Full House."
John Stamos played Blackie Parrish on General Hospital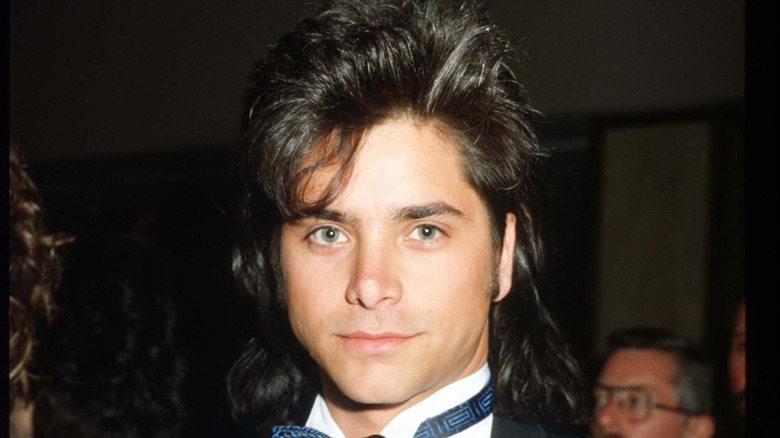 Barry King/Getty Images
While John Stamos' name may be synonymous with "Full House," the actor is much more than his character, Uncle Jesse. In addition to his role on the '80s/'90s sitcom and it's sequel series "Fuller House," Stamos has also held roles on television shows such as "Grandfathered," "Glee," "You," "Scream Queens," and "Big Shot," per IMDb. Of course, Stamos is also a film star, landing roles in movies like "Born To Ride," "Captive," "Wedding Wars," and "Sealed with a Kiss" (via TV Guide). He's even dabbled in the music industry as well, per Factinate. However, Stamos' first big role came on "General Hospital."
The actor originally played the role of Blackie Parrish on the ABC soap. Stamos was introduced to "General Hospital" fans back in 1982, when he landed the role of the teenager who had a rough home life, per CheatSheet. He even got the chance to show off his musical chops when his character became a musician and songwriter on the show.
Although Blackie Parrish isn't Stamos' most famous role, the actor has confessed that he owes everything to the character, and that he's so happy he got his start on the sudser all those years ago.
John Stamos credits General Hospital for starting his career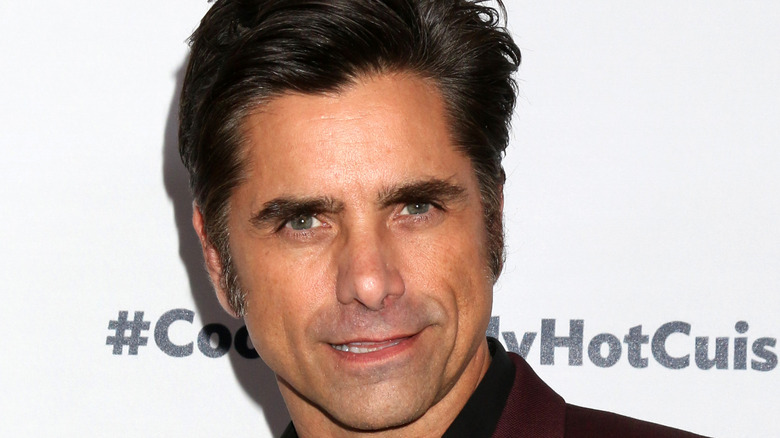 Kathy Hutchins/Shutterstock
While John Stamos has had a long and lucrative career in the entertainment business, he hasn't forgotten his soap opera roots. Back in 2020, Stamos admitted that he owes his entire career to his role on "General Hospital." The "Full House" star says he thinks things would have been much different for him without the character of Blackie Parrish, per Soap Opera Network.
"Without 'General Hospital' I'd still be flipping burgers at my dad's burger joint," Stamos told his fans via Twitter. "I am eternally grateful to 'GH' and all the folks I learned so much from on that show," he added. Stamos has previously admitted that he's not opposed to reprising his "GH" role. "Why don't we pull Blackie out of jail [where he's been for 30 years] and he has to reacclimate to life?" Stamos said on "The Jeff Probst Show" in 2013 (via Soap Opera Network). "He's never been with a girl! I would like to go on ['GH'] and do some acting," he added.
According to TV Insider, Stamos said he learned a lot on the set of the ABC soap opera. Not only did he learn some lessons about acting, but he also discovered how to be a professional as well. He revealed that producer Gloria Monty helped him learn the business at a young age, which had a huge impact on him.
It's nice that Stamos remembers where he started and gives credit to the show that kickstarted his career.