The TLC Reality Star Who Worked At Amazon After His Stint On TV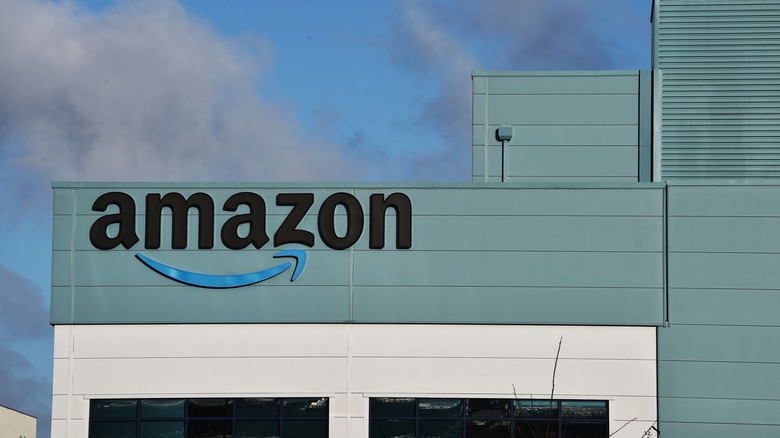 Nathan Stirk/Getty Images
Stars can't shine forever. There comes a point for many celebrities when they choose to quit showbiz. Some leave fame and fortune behind to pursue other passions, while others simply struggle to find another lucrative opportunity. Former stars often go on to find jobs away from the spotlight, allowing them to regain stability and anonymity.
For Jon Gosselin of TLC's smash hit reality show "Jon & Kate Plus 8," stepping away from fame and getting a "regular job" was part of an attempt at regaining custody of his children (per InTouch Weekly). Jon became a household name in the late aughts, along with his then-wife Kate Gosselin, after people started tuning in to watch his mega-sized family. As Us Weekly explains, Jon and Kate shared visible tension during the series and often disagreed when it came to parenting. Just two years after their show premiered, they announced their divorce and underwent a nasty custody battle.
Amidst rumors that Jon cheated on Kate, many, including TLC, seemed to side with the Gosselin matriarch (via People). For Jon, his chosen career path following his reality stint may have been one of his only shots at reclaiming normalcy and the family life he once had.
Jon Gosselin worked at Amazon in IT
According to Jon Gosselin's LinkedIn profile, he began a career in IT before appearing on "Jon & Kate Plus 8." Following the show's finale, he returned to tech work, becoming a Director of Information Technology and Project Manager. He bounced around in a variety of IT-related positions before finally landing a job as an IT Support Associate at Amazon in 2020.
According to The Sun, the position allowed Gosselin to stay in his hometown, though he had considered transferring locations. However, he delayed moving after his longtime girlfriend was diagnosed with cancer. The former reality star explained that his position gave him good health insurance that he thought could help his girlfriend. Soon after, the couple split, and Gosselin went through with his decision to change job locations in late 2021 (via In Touch Weekly).
The move at Amazon evidently didn't satisfy Gosselin, though: his LinkedIn now says that he quit the company in April 2022.
The reality star is growing his music career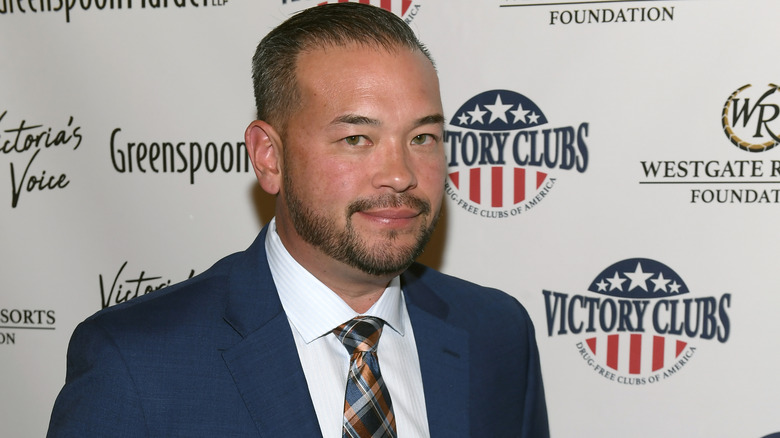 Bryan Steffy/Getty Images
Back in 2011, Jon Gosselin slammed his ex-wife Kate Gosselin, telling her via an interview with Rumor Fix that "reality TV is not a career" and to "get back to a normal life— a simple life." For him, that meant working in IT, but now that he's finished his employment at Amazon, he might be ready to abandon a normal life in favor of finding fame once again.
In 2021, the father of eight revealed on "The Doctor Oz Show" that he had been working on a hip-hop album for the last five years that would tell his side of the "Jon & Kate" story — his version of writing a tell-all book. Now, Gosselin has released a single alongside DJ Casper called "Voicemail," which he promoted in an Instagram post.
This isn't Gosselin's first time working in the music industry. According to Ranker, he launched his career as a lounge DJ in 2015 and now earns money booking other DJs through an agency. In 2016, Gosselin also told Yahoo! that he hoped to create a music documentary, which he thought could land him back on TV one day.