Alicia Von Rittberg Reflects On Becoming Elizabeth's Female Perspective - Exclusive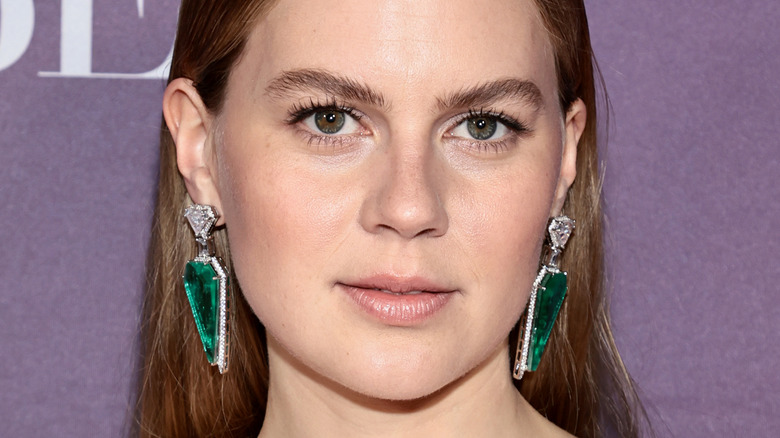 Jamie Mccarthy/Getty Images
When we ponder historical dramas, it's hard not to think of the defining series so many of us love. From "The Crown" to "The Gilded Age," period pieces allow for a plethora of enjoyment, character dedication, and a little bit of education. While the onscreen drama is largely the result of talented writers, there is some truth to "The Crown" — even Prince Harry admitted so.
Such beloved series are being joined by a powerful newcomer, STARZ' "Becoming Elizabeth," which tells the complicated, dynamic story of Elizabeth Tudor before she became queen. Written by creative mind Anya Reiss, "Becoming Elizabeth" gets to the heart of an issue many of us experience on a daily basis: feminism, its tortured existence within a world of men, and how to persevere as a young woman with odds stacked against you.
Elizabeth is brought to life on screen by the dynamic Alicia von Rittberg, and ahead of the series' premiere, we sat down with her to discuss the show, her inspirations for the character, and more. We had to pick her brain about the centralized feminism that her role — and the show — presents to audiences, and von Rittberg didn't hold back.
Alicia von Rittberg intentionally found Elizabeth's voice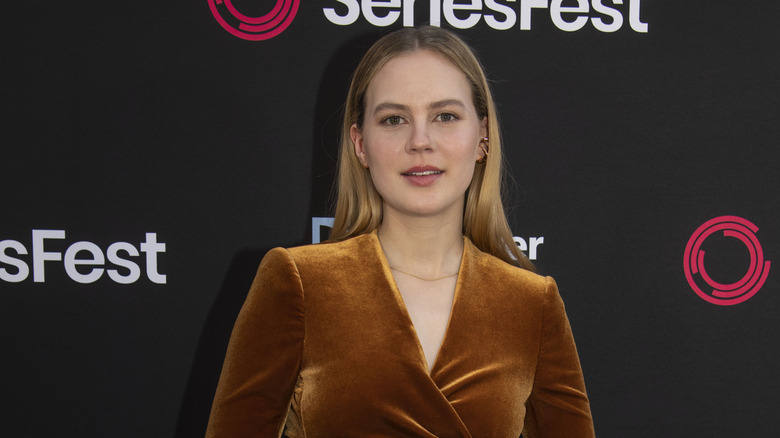 Tom Cooper/Getty Images
We've all heard the trope: "That man was written by a woman," but what about women being written by women? In many instances, the complexities of female characters are trivialized, but that's not the case for "Becoming Elizabeth." Written by Anya Reiss, Alicia von Rittberg intentionally crafted Elizabeth Tudor's voice, telling us in our exclusive interview that she was dedicated to her character's female intuition.
"What I tried to do, looking at Elizabeth, is try to find the right voice for it. That was something that's very important. What I did not want to do is try to find a male way of leading," von Rittberg told us. "That is still very predominant nowadays."
The actress further explained that everyday culture still perpetuates the idea that a powerful woman cannot be vulnerable, or express emotion, at the same time. So many of us can relate, and von Rittberg is dedicated to changing the narrative.
"What we, as a society, have to learn is to accept a more vulnerable, softer way of female leaders rather than trying to make them something they are not, and seeing the power and strength behind that," von Rittberg told us.
Alicia von Rittberg reflects on her character's rapid growth over time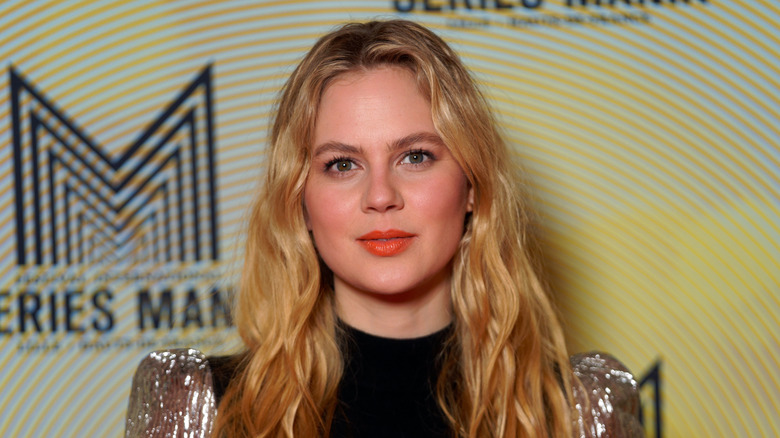 Sylvain Lefevre/Getty Images
So many women can relate to the sentiment that we had to grow up very quickly — society doesn't allow us to have fun, be silly, act our age, etc, like our male counterparts. How many times have you heard someone say, "Girls mature earlier than boys?" Such a sentiment was on Alicia von Rittberg's mind when she was bringing the young Elizabeth Tudor to life, and she told us that the character was forced to become a woman far earlier than she deserved — a female perspective that so many of us can relate to.
"[Elizabeth] has probably grown beyond her years. She's very mature, but because she needed to be," the actor told us. "She grew up without a mother and lost her father. She fell in and out of favor, basically. One day, she's in line for the throne, and one day she's an orphan. She is used to navigating wisely — observing, learning, not jumping to any conclusions, and holding her wants and needs back."
Of such complexity, von Rittberg told us that as an actor, it was "so painful" to see her character go through such trials at a young age. "That's where the gray, the no black and white, comes in," she further explained, "because you can only be strong to a certain extent."
"Becoming Elizabeth" will debut on Sunday, June 12 at 9:00 pm ET/PT on STARZ.