The Surprising Reaction Jensen Ackles Had After Being Recognized By A Days Of Our Lives Fan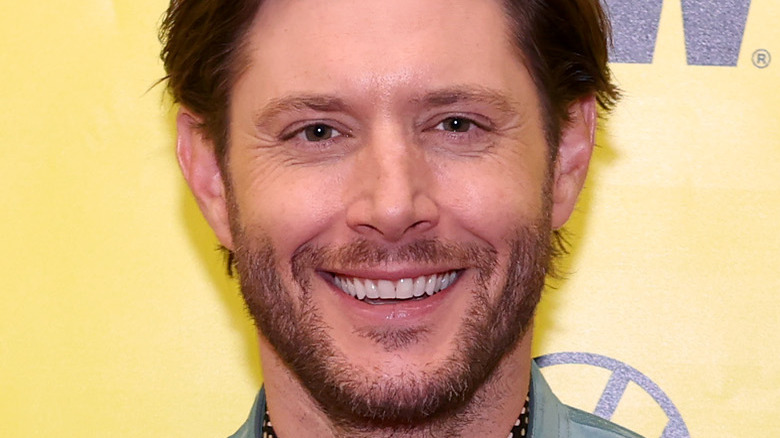 Travis P Ball/Getty Images
Jensen Ackles will forever be remembered for his role as Dean Winchester on The CW's "Supernatural." The series, which co-starred Jared Padalecki, ran for 15 seasons and included more than 300 episodes. "Supernatural" built a huge fan base over the years, and die-hards still obsess over the Winchester brothers to this day. Meanwhile, it seems that Ackles can't let his days as Dean go, as he recently helped create a new "Supernatural" prequel series titled "The Winchesters," per Deadline. The show follows Sam and Dean's parents, John and Mary, in the 1970s as they fall in love and hunt monsters together (via Us Weekly).
However, Ackles has gone on to do some big things since his "Supernatural" days. In addition to landing a role as a series regular on "Big Sky" (via Entertainment Weekly), he's also portraying the character of Soldier Boy on Season 3 of Amazon Prime's superhero series "The Boys" (via IMDb). Of course, fans who have been following Ackles' career know that he's also had roles on shows like "Smallville" and "Dawson's Creek." Although, he is one of the many celebrities who got their start on a soap opera. Ackles previously appeared on "Days of Our Lives" in the role of Eric Brady for three years before moving on to other endeavors. Recently, the actor opened up about being recognized for his "DOOL" character.
Jensen Ackles recalls a recent encounter with a Days of Our Lives fan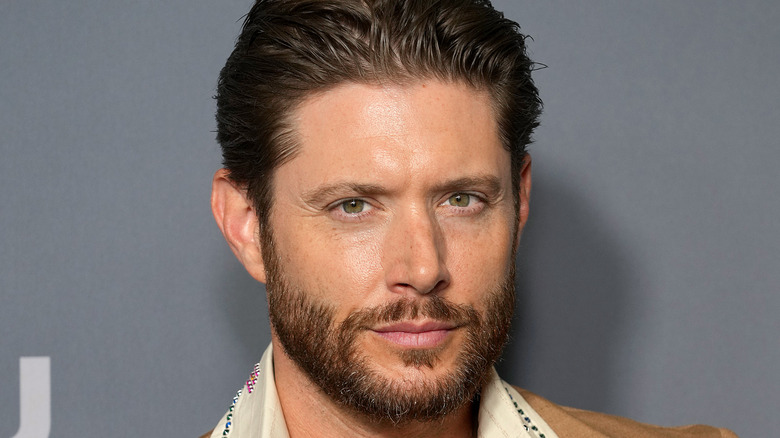 Kevin Mazur/Getty Images
This week, Jensen Ackles sat down for an interview with Seth Meyers to promote Season 3 of "The Boys." During his "Late Night" appearance, Ackles opened up about playing Soldier Boy on the show, and even revealed his love for the character of Dean Winchester on "Supernatural," per Entertainment Weekly. Of course, Meyers also reminded the actor of the fact that he previously starred on the NBC soap opera "Days of Our Lives" for three years during the early days of his career, which sent Ackles into laughter.
The talk show host asked Ackles if he ever got recognized for playing the character of Eric Brady, who had a steamy relationship with Nicole Walker (Arianne Zucker). Ackles revealed that he almost never got recognized for his "Days of Our Lives" role, but that it did surprise him when it happened recently during a flight.
Ackles told Meyers that a flight attendant was giving him a look on the plane, and then finally realized that he used to be on "Days of Our Lives." Ackles revealed that he was surprised that the fan remembered him for his soap opera days, and was immediately met with questions about the sudser and had to "go through the files of the brain" in order to "come up with some stories" about his time on the show. Although, the actor did admit that it was nice to be asked about his role of Eric Brady after years of answering questions about "Supernatural."