Here's What J Balvin's Net Worth Really Is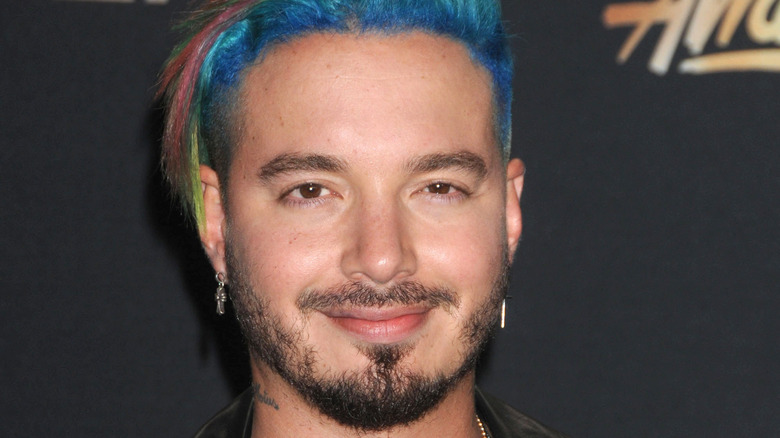 Shutterstock
J. Balvin is one of the top reggaeton artists in the world. He's been hailed the leader of the second generation of the music genre and has helped to increase its popularity around the globe (via Universal Musica). In 2018, Balvin was the No. 1 global artist on Spotify and he even set the record for the highest-ever total for a Latin Music Artist with a total of 48,158,683 million monthly listeners.
In an interview with The Fader, the general manager of Universal Music Latino said, "He breaks every rule of what people think reggaeton is, and they love him for that. I think there are cycles in our business, and the new generation wants artists to be more down-to-earth and real, and that's what J Balvin is. He doesn't take himself too seriously." Balvin's goofy persona and departure from the past generation of reggaeton stars' preference for singing about the party lifestyle in exchange for focusing on the complexities of relationships has helped him to become one of the richest reggaeton stars in the world.
J Balvin is rolling in the dough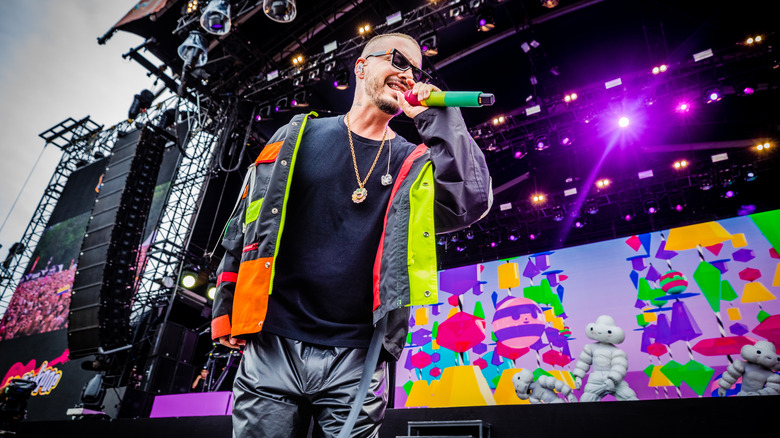 Shutterstock
J. Balvin released his first album "Real" in 2009, which featured his first hit track "Ella Me Cautivó." While the album helped Balvin to make his mark on the music industry, it wasn't until he released his second album "La Familia" in late 2013 that his career started to take off. "La Familia" peaked at No. 1 on the Billboard Latin Rhythm Albums chart and featured four No. 1 hits. Building on the success of his second album, Balvin released his album "Energia" which earned him his first Latin Grammy Award for Best Urban Music Album (via Latin Grammy) and his first Billboard Latin Music Award for Latin Rhythm Album of the Year (via Billboard).
Balvin has gone on to release five successful studio albums in total, two mixtapes, and a collaborative album with Latin superstar Bad Bunny (via All Music). Balvin is also well known for his many collaborations with major pop artists such as Justin Bieber, Dua Lipa, Selena Gomez, and Cardi B. In addition to topping charts, winning many awards, and winning the affections of millions of adoring fans, Balvin frequently performs at sold-out venues around the world.
According to Celebrity Net Worth, Balvin is worth $20 million as of 2021.