Mariah Carey's Godmother Is Also A Famous Singer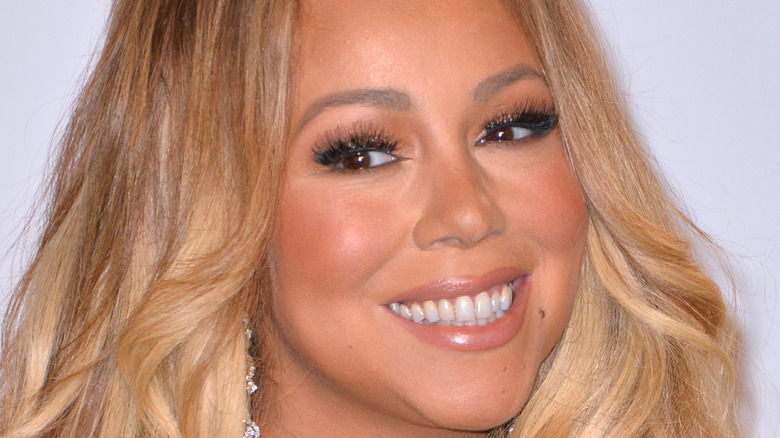 Featureflash Photo Agency/Shutterstock
Godparents are essential to many families, and it's the same for some celebrities. But when they have kids, more often than not, it's their celeb friends that end up being asked to fulfill the role. When you think of famous guardians, the one that probably pops in your mind is Dolly Parton, who is Miley Cyrus' godmother, per Insider. Not only do they share a familial bond, but Parton's career gave her the ability to mentor Cyrus along with her father, Billy Ray (via The Pioneer Woman).
Mariah Carey is no different. But unlike Cyrus, she chose her godmother later in life. Having experienced a difficult upbringing, Carey sought solace in music and icons like Whitney Houston, Minnie Riperton, and Diana Ross, according to Apple Music. But it was her connection with Patti LeBelle that resulted in Carey asking the singer to be not only her godmother but mentor as well, via Insider. 
Patti LaBelle's group originally sang 'Lady Marmalade'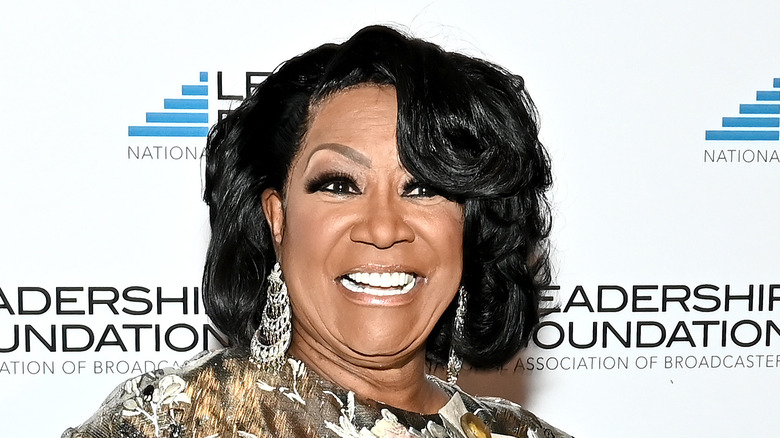 Shannon Finney/Getty Images
As Mariah Carey's star rose, she began to find a family of her own, and that's how she bonded with Patti LaBelle. Often referred to as the Godmother of Soul, according to Biography, LaBelle was a member of the Ordettes, later known as the Bluebelles. The group would change names once again in the '70s, settling simply with LaBelle. During this time, they released the much-loved single "Lady Marmalade," which would later be covered by Christina Aguilera, Mýa, Pink, and Lil' Kim for the "Moulin Rouge!" soundtrack (via Cosmopolitan).
In 1977, the group split, leaving LaBelle with the option to go solo, per WBSS Media. She released her debut album that same year and found immense success in the '80s thanks to her singles "If Only You Knew," "New Attitude," and "Stir It Up." Carey was certainly an avid listener of LaBelle's during that time, according to Apple Music, citing the singer as one of her influences among the likes of Whitney Houston, Minnie Riperton, and Diana Ross.
Patti LaBelle takes her godmother role seriously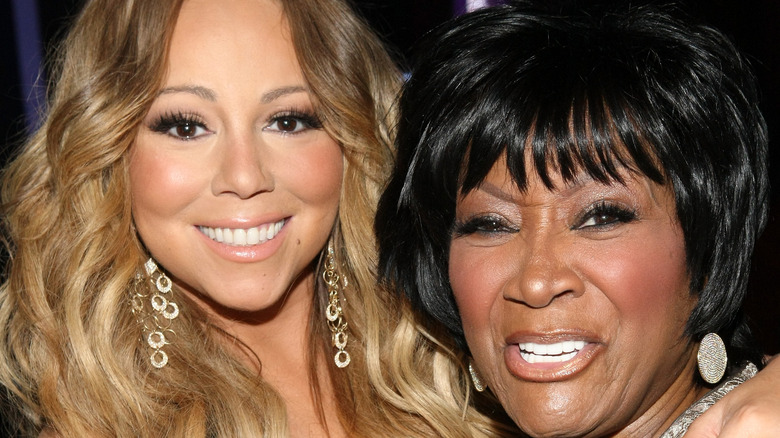 Bennett Raglin/bet/Getty Images
But as for how Patti LaBelle became Mariah Carey's godmother, it's as simple as just being asked. "I wanted to be [her godmother]," LaBelle told Wendy Williams during an appearance on her show in 2010, via YouTube. "I love that voice, I mean, you don't find many voices like that," the singer said. "So she just asked me and I said, 'Of course, you're my godchild.'"
As her guardian, there have been times when LaBelle has had to talk — or figuratively slap — some sense into Carey. "I had to slap her every now and then," LaBelle joked on E!'s "Busy Tonight" (per IMDb). "She's so phenomenal and so good, she doesn't need to be slapped anymore. That's my baby."
LaBelle blames her harshness on her alter-ego, whom she calls Priscilla. "She comes out whenever she has to," the star added, according to People. "I'm a Gemini, like I told you, and I have all these different personalities. Sometimes I'm so annoyed ... when things are not done the way I need to see them, I get a little ... Priscilla-ish. And then I snap out of it," she explained. "[Prisicilla]'s not cute but she's healthy. I'm 74 years young, she's been with me all these years, she keeps me going."