What Does The Feral Girl Summer Trend On TikTok Mean?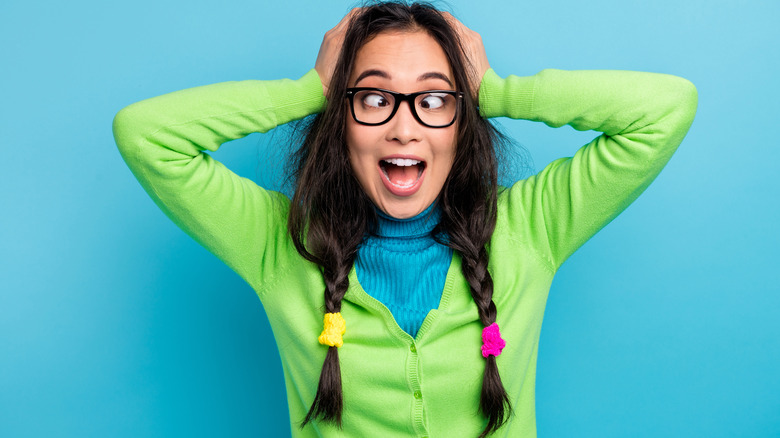 Roman Samborskyi/Shutterstock
The summer of 2020 was one to remember — for all the wrong reasons. With COVID-19 running rampant, lockdowns were the order of the day in an effort to get the virus under control. Travel was discouraged, restaurants closed their doors, concerts and Broadway shows postponed, and all the amusement parks, street fairs, July 4 parades, and other events that define summer were missing. You couldn't even have a few friends over for a backyard cookout without setting all the chairs six feet apart.
Flash forward two years, and the summer of 2022 is looking a bit brighter. (The pink trend this summer doesn't hurt, either). True, we're feeling the pinch at the gas pumps when it comes to road trips, but thanks to vaccines, it's feeling a lot more normal. And that, according to TikTok users, is the perfect excuse for enjoying a "Feral Girl Summer."
The concept was being discussed as far back as a 2019 tweet, but it picked up steam in February when TikToker Feral Rat Club proposed a summer devoted to pure, uninhibited enjoyment. "Let me put you on the wave: The theme this spring and summer is feral!" she said. "I am feeling some ****ing chaotic energy...I think we all deserve it. Life is supposed to be fun." While it's important to include some healthy habits, she added, the idea behind Feral Girl Summer is to stop "obsessing" about being perfect, make time for new adventures and let yourself go a little wild.
Feral Girl Summer is all about letting go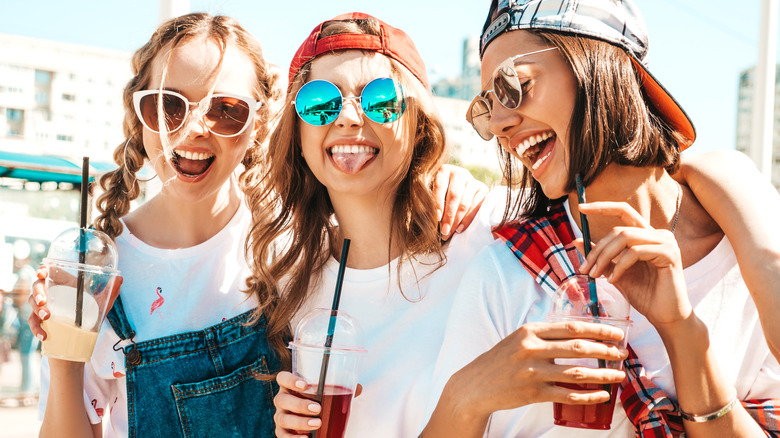 Halay Alex/Shutterstock
The idea of having a zany Feral Girl Summer is being embraced by celebs and regular folk alike. In May, Hoda Kotb and Jenna Bush Hager discussed the topic on NBC's Today, announcing that they were "leading the charge." Kotb added that "this is the summer who doesn't care, you can go crazy, you can be undone and wild and free." (And considering Hoda's painful journey through illness and a broken engagement, she certainly deserves a time to indulge). Hager compared the trend to a poem called "I Worried," in which the speaker talks of being so concerned about every little thing that she forgets to enjoy life until it's almost too late.
Co-host Savannah Guthrie also addressed the topic with guest Rebel Wilson. Asked whether she was going to have a "Hot Girl Summer" à la Megan Thee Stallion, Wilson replied, "I heard this thing called Feral Girl Summer was going to be this summer." She went on to say that being feral was "an Australian thing, because it's when you don't care." 
In an ironic twist for a rebel, Wilson is planning to have simply a "fun" time without the wild and crazy vibe. But for those who actually do plan to throw caution to the wind this summer, one TikTok user created an anthem that might just go viral: "It's a feral girl summer/Table dancing till I'm ded/May the party never end/It's a feral girl summer/leaving everyone on read/well, except my messy friends."
Some people have a different take on Feral Girl Summer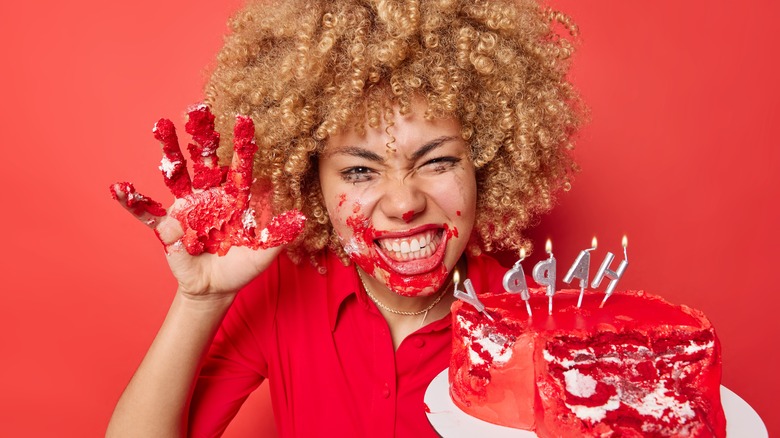 WAYHOME studio/Shutterstock
Other social media users have their own take on Feral Girl Summer. This TikTok user sees it as an invitation to lash out against any injustice. "You hurt me? Punching you in the face. Leave me on read? Stealing your dog. Refuse to buy me a drink? Spitting on you. Look at me wrong? Slashing your tires," she wrote. "No sleep. No terrible men. No worries. Only vibing."
Additional social media fans vow to spend the warm weather wearing shirts "that smell like sunscreen," eating raw pasta instead of green juices, and clubbing with abandon. Feral Club Rat urges followers to "wreak havoc, cause chaos, align your rodent chakras, and completely get after it." This is no time to worry about achieving gorgeous beachy waves or planking at sunrise. 
Another embracer has a more reflective interpretation. In her TikTok video, she declared, "When we say 'feral,' this means normal. That's the ironic part. Because social media has created this illusion of the perfect aesthetic. The rest of us are over here thinking we look crazy." She hastened to add that she supports people who actually enjoy living the picture-perfect life, "But it's just not me, and I'm done pretending."
The no-longer-perfect TikToker concluded with a word of wisdom: "Being a feral girl also means that you're working on healing and growing, because you deserve it." Her caption added, "Bottom line: FERAL IS WHATEVER YOU WANT IT TO BE."
Sounds good to us!