Lauralee Bell Has A Real-Life Connection To The Creator Of The Young And The Restless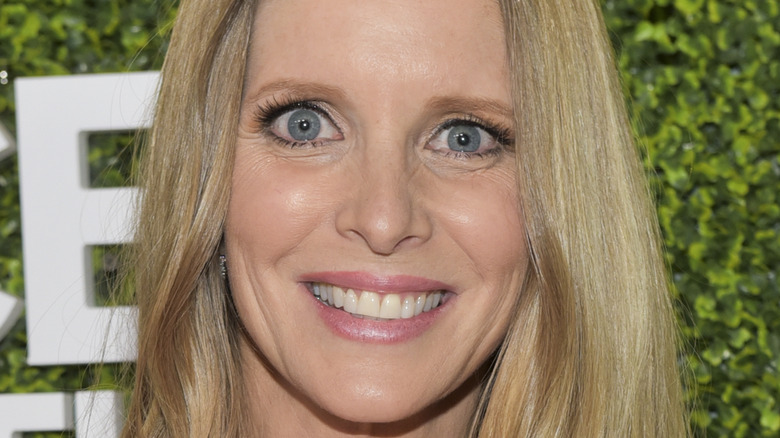 Rodin Eckenroth/Getty Images
Lauralee Bell has been a soap opera staple since she debuted on "The Young and the Restless" in 1983 (via CBS). For her work as Christine "Cricket" Blair on the show, she won a Soap Opera Digest Award in 1999 and was nominated for a Daytime Emmy in 2016, per IMDb. 
Bell hasn't stop at soap stardom, either. She has landed guest roles on other shows including "Castle," "CSI: Miami," and "Walker, Texas Ranger," as well as parts in films such as "Carpool Guy," "Easy Rider 2: The Ride Home," and "Nightmare Tenant."
Bell has also created her own projects. In 2009, she launched the Webby Honoree web series, "Family Dinner," which she wrote and directed. The web series' guest stars include Phyllis Diller, Dan Cortese, Cloris Leachman, and Shirley Jones. She followed that up with another web series — Telly Award-winner "Just Off Rodeo" — where Bell talks about fashion and merchandising. And in 2013, she released "mI promise," which takes on the dangers of teens texting and driving. The project won the Daytime Emmy Award for Outstanding Special Class Short Format. 
But it all really began with "Y&R," which is close to Bell's heart — and not just because it gave her a start in acting. 
Her parents created The Young and the Restless and The Bold and the Beautiful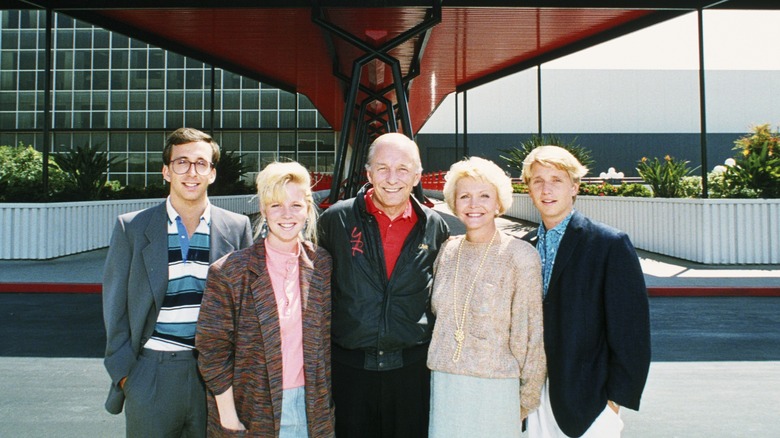 George Rose/Getty Images
Lauralee Bell's parents made soap history when they created both "The Young and the Restless" and "The Bold and the Beautiful." Her father, William Bell actually had a long and illustrious career in the soap world that included writing for "Days of Our Lives" and "Guiding Light," per CBS. 
In 1988, Bell spoke with the Chicago Sun-Times, per We Love Soaps, about asking her parents for a role on "The Young and the Restless." "My parents didn't love the idea in the beginning of me even appearing on 'The Young and the Restless,'" she revealed. "I begged and begged, so they allowed me to be on for two days. I loved it and was hooked."
Since the Bell family was still living in Chicago due to Lee Phillip Bell's successful television show, "The Lee Phillip Show." As a result, Bell would only appear on the soap during school breaks. After the family relocated to Los Angeles, she became a regular on "Y&R," as well as a favorite with fans and her co-stars. Despite being the showrunner's daughter, Bell said, "They saw that I didn't just walk in and get a plum role. I'd work a couple days here and there and then disappear for months on end."
All of the Bell children work in soaps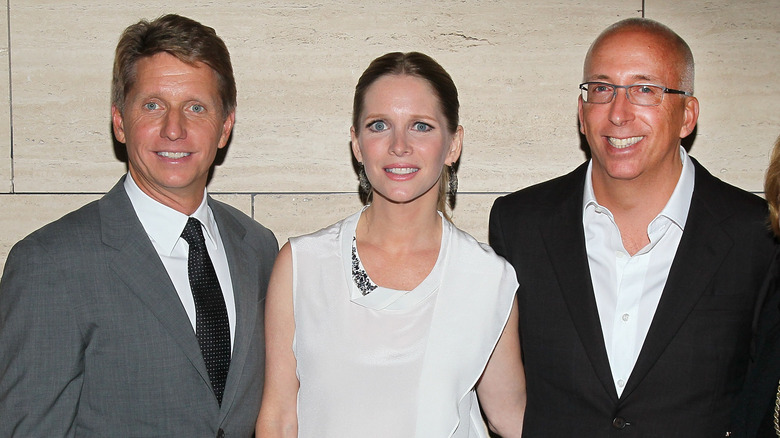 David Livingston/Getty Images
The soap world mourned in 2005 when William Bell died. His wife, Lee Phillip Bell, died in 2020. That same year, Lauralee Bell shared that she and her brothers, Bill Jr. and Bradley, said goodbye to their late parents' Los Angeles home. "A final toast at my parents' house with my brothers!" she wrote. "A bit of sadness, but very grateful! Our parents created such a loving home and we really loved just being with them!"
But the Bell legacy still lives on. Not only does Lauralee continue to play Christine on both "The Young and the Restless" and "The Bold and the Beautiful," but her brothers are also involved in the production and writing of both soaps. Bradley Bell has won 15 Daytime Emmys for his work on "B&B," while Bill Bell Jr. is the President of Bell-Phillip Television Productions Inc., and his wife, Maria Bell, has served as a writer on both shows.
"Our goal is to provide entertainment but also tell thought-provoking stories that can spark debates on how families relate and how they should relate, how they argue, which is natural," Bradley told TV Insider in 2021. "They can find common ground. Our constant message is that love and family can prevail through just about anything in the world."