Who Did Phyllis Diller Play On The Bold And The Beautiful?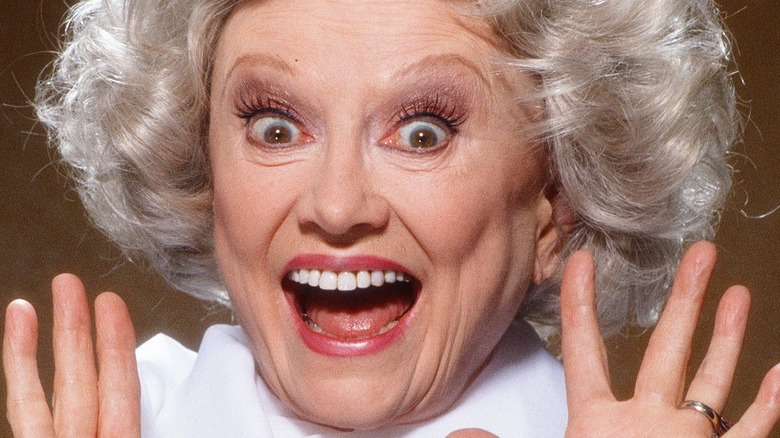 Harry Langdon/Getty Images
Throughout its 35 years on the air, "The Bold and the Beautiful" has played host to a bevy of celebrity guest stars playing either themselves or short-term and recurring characters. For example, Bob Barker appeared on the soap as himself in 2014 to chase Wyatt Spencer and punch him after the animal rights advocate spoke rudely about pets in front of him.
The legendary late Betty White who died just weeks before her 100th birthday on December 31, 2021, played a role that was very unlike her on a recurring basis from 2006 to 2009. White played the pivotal character of Ann Douglas, mother to the show's own matriarch, Stephanie Forrester (Susan Flannery). It was not a comedic role at all and far from anything White has played before.
When Phyllis Diller made her appearances on "B&B," she definitely played things for laughs, as that is what Diller was known for. For years, Diller would pop in whenever she was least expected and always put a smile on fans' faces.
Phyllis Diller led a life full of comedy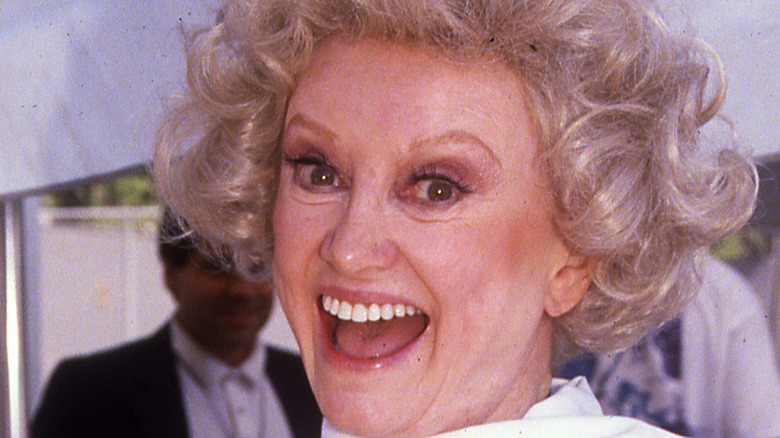 Vicki L. Miller/Shutterstock
Phyllis Diller never expected to become a performer who would make people laugh for decades in movies, on stage, and on daytime television. Instead, she was working as a journalist in the 1950s when she appeared as a contestant on "You Bet Your Life," a game show hosted by Groucho Marx. That's where she started getting notice and soon started getting comedy jobs. In the 1960s, she did stand up comedy where she talked about life as a housewife with kids. After all, she married Sherwood Diller right out of high school and had six children, although sadly one passed away as a baby. Diller chose to divorce after her career took off (via Biography).
She eventually became a full-fledged TV star with her own show in the late 1960s, aptly titled "The Phyllis Diller Show." Through the years, she also made guest appearances on such shows as "Diagnosis Murder," "Blossom," "Boy Meets World," and "Family Guy." When Diller decided to make her way onto soaps, she brought her unique brand of comedy with her.
Phyllis Diller played Gladys Pope on 'The Bold and the Beautiful'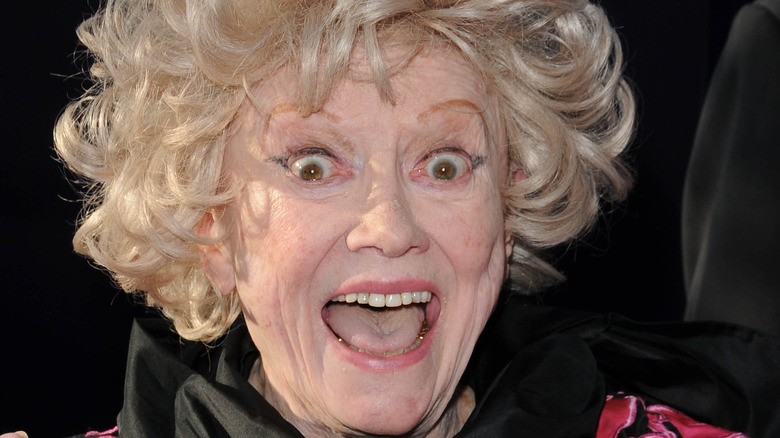 s_bukley/Shutterstock
In 1995, Phyllis Diller entered the world of soap operas as hairdresser Gladys Pope on "The Bold and the Beautiful." However, Gladys wasn't just any old beautician — she could also disguise you to look like someone you were not and that is how she was introduced to the show. In 1995, a presumed-dead Taylor Hayes (Hunter Tylo) needed a new look that nobody would recognize and Gladys gave it to her.
After that, whenever a character needed a disguise or even just a fresh new look, Gladys was on hand to give it to them. She sometimes even got caught up in their antics, like when she had to help Sally Spectra (Darlene Conley) break into Thorne Forrester's (Winsor Harmon) home. The last time the audience saw Gladys was in 2012 when she revealed she could officiate weddings and was willing to remarry Eric and Stephanie Forrester. That was the same year Diller passed away in her Los Angeles home at the age of 95 (via Biography).