Donald Trump Could Be Facing A Criminal Indictment At The Hands Of The January 6 Committee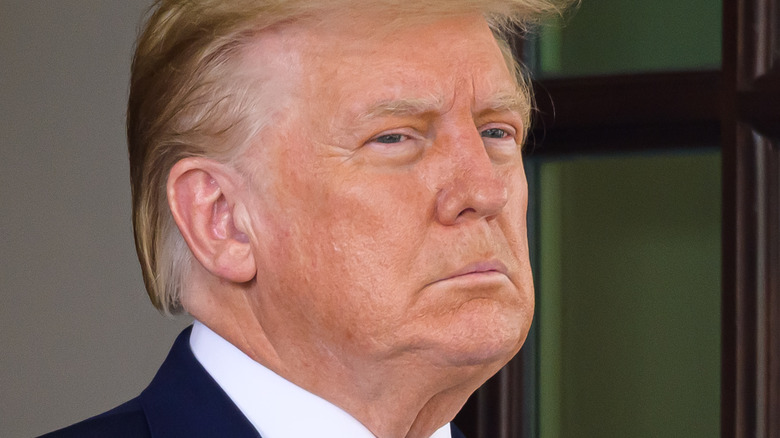 noamgalai/Shutterstock
In a prolonged political game of "will they or won't they," it appears that House investigators in charge of the January 6 Capitol investigation lean towards "will" when it comes to indicting former president Donald Trump. The Associated Press reported the urging of Representative Adam Schiff, House Intelligence Committee head, who shared, "I would like to see the Justice Department investigate any credible allegation of criminal activity on the part of Donald Trump. There are certain actions, parts of these different lines of effort to overturn the election that I don't see evidence the Justice Department is investigating."
This statement comes after only one week of public hearings by the House committee in charge of this investigation, including testimony by Ivanka Trump, and it is suggested via the Associated Press there will be another eventful week with significant additional evidence being presented. Senator Liz Cheney promises the public that the committee will present evidence which shows Trump "engaged in a massive effort to spread false and fraudulent information."
Is this evidence enough to indict a former POTUS? Committee members believe so — but it's a bit more complicated than that.
An indictment would be unprecedented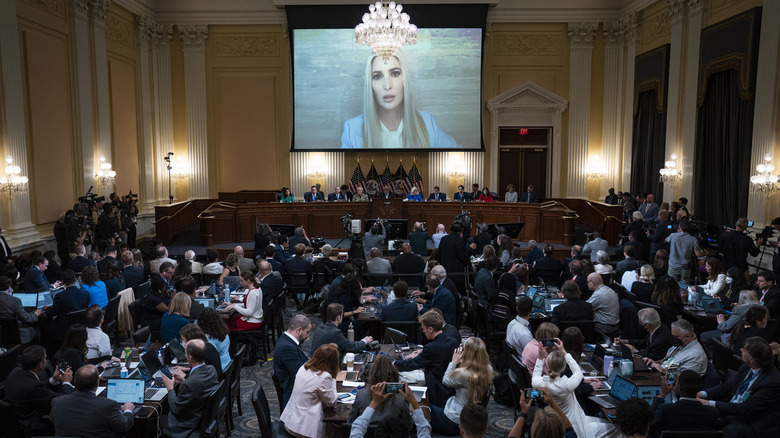 Bloomberg/Getty Images
CNN reported that the House committee is set to share "interviews with more than 1,000 people about how [Donald] Trump and his team tried to overturn the results of the 2020 election on multiple fronts." Representative Jamie Raskin, who is also a lawyer, explained that Congress does not necessarily have the right to bring charges against former-president Donald Trump, however. 
"There's not a specific statutory provision for just referring crimes to the Department of Justice. I suppose our entire investigation is a referral of crimes both to the Department of Justice and to the American people, because this is a massive assault on the machinery of American democracy when you have a sitting president who tries to overthrow the majority in the Electoral College of his opponent who beat him," Raskin said. 
Instead, the final decision on indictment rests with Attorney General Merrick Garland, whom The Chicago Tribune reports has not given an indication on how he will proceed. 
U.S. News & World Report states simply, "No president or ex-president has ever been indicted." Trump, however, has also set prior precedent, such as being impeached twice and yet never removed from office — a reminder that having evidence is still a long trek away from any sort of conviction.
Trump reportedly "denies all wrongdoing" and has already shared harsh words against committee testimonies.