Here's How Ivanka Trump Acted During Her Testimony About The Capitol Riot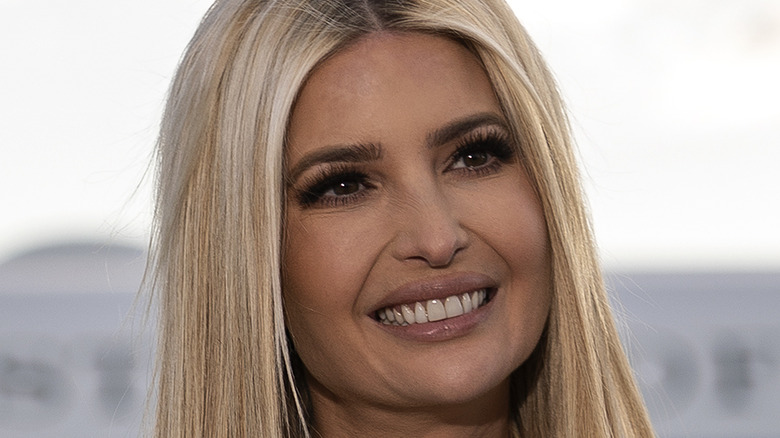 Bloomberg/Getty Images
The House of Representatives' select committee on January 6 has already interviewed or received testimony from more than 800 people that committee members feel can lead them to the truth about the day the United States Capitol was violently attacked in a deadly riot meant to stop the count of the 2020 presidential electoral votes (via NPR). On Tuesday, April 5, 2022, the committee interviewed one of its most high profile names yet: Ivanka Trump, the daughter and former senior advisor to former president Donald Trump.
In fact, Ivanka was in the room where it happened, meaning she was with her father during the hours that the Capitol riot took place — and likely has a better idea of his thought process during that time than others in Donald's inner circle. That's one reason Ivanka spent eight hours talking to the committee via video conference on Tuesday, seeing what they could get her to say, according to CNBC. Did they learn anything new from the former first daughter, and how did she act during her eight hours of questioning?
Ivanka Trump voluntarily answered the committee's questions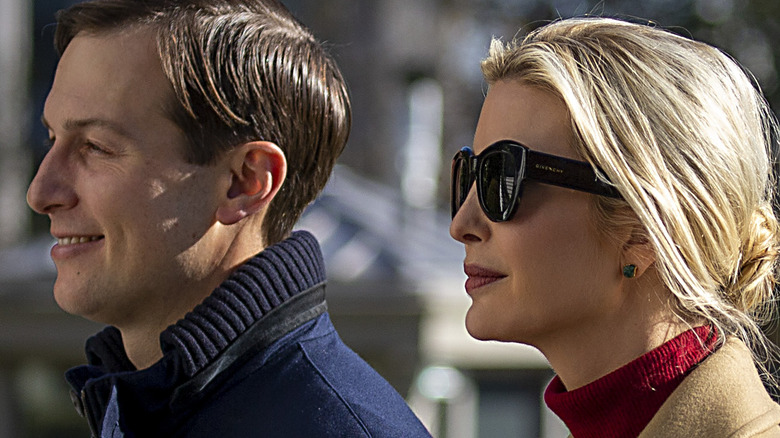 Tasos Katopodis/Getty Images
While Ivanka Trump's husband, Jared Kushner, wasn't even in the country on January 6 — instead, he was in Saudi Arabia — he also testified before the January 6 committee last week (via The Guardian). In fact, many have been wondering how Kushner feels about Donald Trump after the Capitol riot. Still, it was now his wife's turn, as Ivanka had a much better idea of what went on in the White House that day with Donald than most others.
According to committee chairman Bennie Thompson, the fact that Ivanka voluntarily sat down for an interview with the committee without them having to subpoena her as they have done with others in Trump's circle is a big deal. "She came in on her own. That has obviously significant value," Thompson said (via CNBC).
Before her interviews, the committee sent Ivanka a letter, explaining why her testimony was so vital. "Testimony obtained by the select committee indicates that members of the White House staff requested your assistance on multiple occasions to intervene in an attempt to persuade President Trump to address the ongoing lawlessness and violence on Capitol Hill," the letter read (via CBS News).
Committee chairman gives vague description of Ivanka's testimony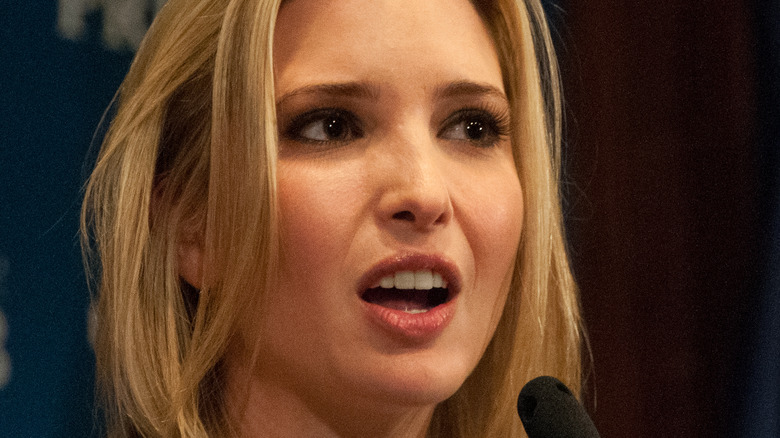 Al Teich/Shutterstock
While chairman Bennie Thompson was not about to give away what Ivanka Trump actually said, he did give a vague characterization of how she acted and how she answered interviewers. Worth remembering is how Ivanka breaks with the rest of her family in big ways sometimes, so gaining her intelligence is paramount.
"She's answering questions," Thompson said about Ivanka to reporters on Capitol Hill (via CNBC). "I mean, you know, not in broad, chatty terms, but she's answering questions."
When reporters tried asking him if the committee learned anything new from Ivanka, he remained tightlipped. The committee has also said they are going to do televised public testimony later this spring so Americans can learn more from witnesses (via The Washington Post).
Since leaving the White House in January 2021, Ivanka, Jared Kushner, and their three small children have been living in the Florida ocean town of Surfside while trying to stay out of the limelight, as noted by New York Magazine.