How The June 14 Full Moon Will Affect You If You're A Cancer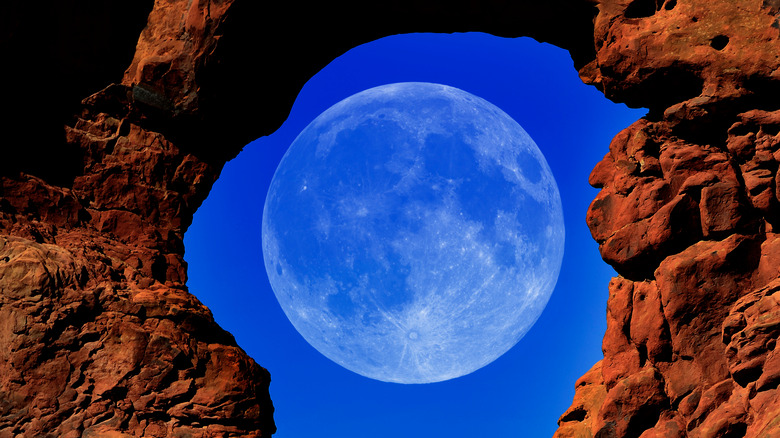 Lane V. Erickson/Shutterstock
The Sagittarius full moon will light up the night sky on June 14, 2022. The lunar event is said to radiate vibes of excitement and relaxation (via Allure). The outlet reveals that this month's full moon is full of fantasy and dreams as well as creativity. Since the energy of this particular full moon is very spiritual in nature, connecting with the lunation shouldn't be difficult.
Activities such as journaling, sketching, reading, and meditation are all great ways to get into the full moon spirit. Other ways to celebrate the lunation include taking a walk in nature or simply adding some pops of color to your wardrobe, office, or around your home.
In addition, the full moon in June has been named the Strawberry Moon as it's the time of year when the berries begin to ripen, per Astro Style. 
Famed astrologers The Astro Twins reveal that the Sagittarius full moon is the manifestation of the Sagittarius new moon, which occurred in December 2021 and included a solar eclipse. So, if you worked with the new moon's energy at that time, you may see those intentions and goals begin to manifest in your life.
If you're a Cancer, this month's full moon is all about productivity.
Cancer should look to be productive during the full moon on June 14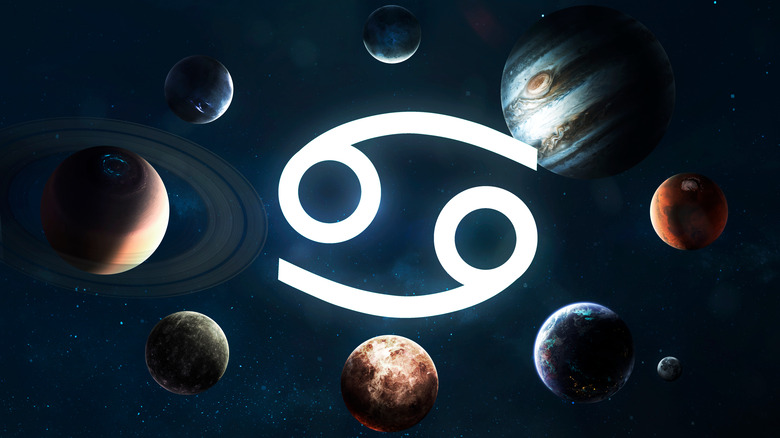 Vadim Sadovski/Shutterstock
For those born under the sign of Cancer (June 21 to July 22), it's time to take stock of what's to come. The full moon on June 14 may inspire you to get your life together so that you can enjoy all of the fun activities headed your way (via Bustle).
Since your birthday season is quickly approaching, it's time to ensure that you're finishing any work projects, getting your daily routine down, and being as productive as possible in order to strike a great balance in your life between work, health, family, and more. Finding this balance will be helpful when you start to get busy and time management becomes key.
However, Allure notes that the full moon in Sagittarius has the possibility to cause a bit of drama in your life. The outlet claims that conversations could turn heated and create petty arguments among you and others. So be sure that you're mindful of who you're talking to and what you're talking about. In addition, find some time to relax and recharge during this busy season in your life.
Self-care will be key for Cancer during the full moon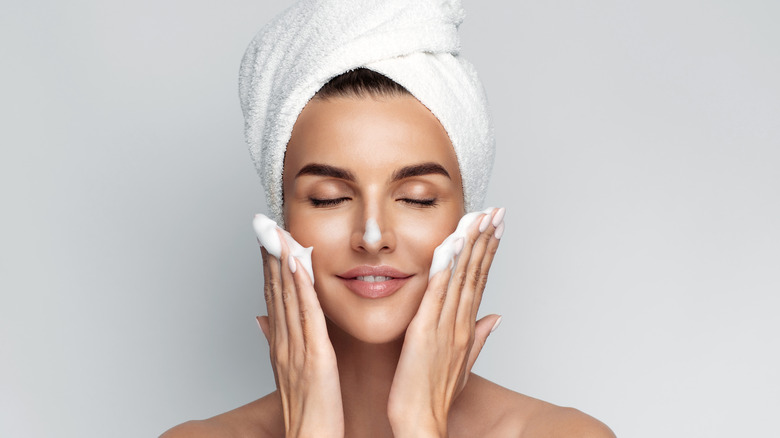 BeautyStars/Shutterstock
The full moon on June 14 will prove to kick off a very busy time in your life if your zodiac sign is Cancer. Summer bashes, birthdays, and other events may leave you feeling exhausted. 
However, you don't have to accept every invitation. If you're feeling drained — physically, mentally, or spiritually — give yourself permission to stay at home and curl up with a good book or binge your favorite series for a while (via PopSugar).
Try some self-care so that you can recharge and have more fun in the long run. "You are always giving to others, and it's time to give back to yourself," astrologer Imani Rae advised the water sign. "Plan some time to take yourself on a self-care date and really focus on what you want. Focus on how to give yourself the love that you deserve."
Mind Body Green also suggests that Cancer prioritize their health around the time of the full moon. Slowing down and allowing yourself to rest could prove to be the best medicine. The outlet also notes that the water sign may want to focus on their health and wellness routines just to make things easier going forward.
It looks like Cancer has a busy month ahead of them, but, if they remember to take it easy and focus on their wellness, they should be in for a fun few weeks.