Garcelle Beauvais Reveals Her Favorite Flavor From Her New Absolut Partnership - Exclusive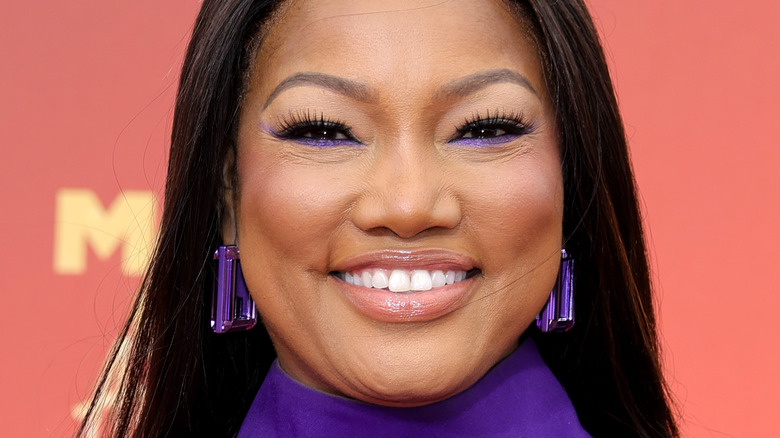 Amy Sussman/Getty Images
Garcelle Beauvais was part of the Marvel Cinematic Universe's Infinity Saga by way of her "Spider-Man: Homecoming" role, and it's safe to say she's taken a page out of Thanos' book — but not in any bad way. On the contrary, Beauvais' Infinity Stones come in the form of her ever-expanding CV, which features reality TV work, film and TV acting gigs, a published memoir, and more. Now, it also features a partnership with legendary vodka company Absolut.
Absolut has been producing some of the most flavorful vodkas since its very first days in 1879 (via Visit Sweden), and its drinks are perfect for summer. In fact, some of its most delicious flavors come from its citrus line, which boasts lime, lemon, and grapefruit notes, just to name a few. Absolut is also known for its bottles, and as such has redesigned them in advance of summer 2022, which promises to be brighter and more fun than recent summers have afforded us.
Enter Beauvais, who has partnered with Absolut's Front Yard Citrus Club to bring its new design to life — and promote togetherness after several years of large-scale distance. We had the opportunity to chat with Beauvais in an exclusive interview with The List, and the "Real Housewives of Beverly Hills" star detailed her experiences working with Absolut and even named her favorite flavor from the brand's citrus line.
Garcelle Beauvais has two favorite Absolut flavors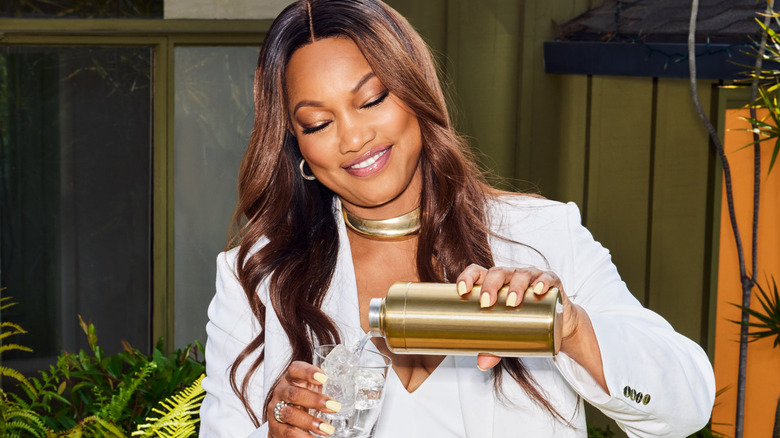 Absolut
Naturally, Garcelle Beauvais can't pick just one favorite flavor from Absolut's summery citrus line of vodkas. And why should she? There needs to be enough to go around and experiment with all summer long.
When asked which flavor from the line is her favorite, the former "The Real" co-host said, "Oh my God. It's hard because I go back between mandarin and grapefruit, but I'm going to go with grapefruit today." But she was quick to add, "You have to try them all, actually." 
This is a testament to the drinks' flavors, but it's also a testament to the experience Beauvais had working with the company. It's furthermore a love letter to community, which she's been missing. "We went through the past couple of years of being isolated, being at home. Now that we can entertain, let's entertain — let's not do it in the backyard," Beauvais told us. "Let's do it in the front yard and have more people come."
"Growing up, we would sit on stoops, we would see our neighbors, we would gossip, we would laugh, we would have a good time," she explained, showing that this is a return to form for her. Ultimately, Beauvais sums up her partnership in one succinct sentence: "I can't wait for the summer because I'm so excited by these drinks."
Garcelle Beauvais and Absolut's Front Yard Citrus Club Cocktail Kits can be purchased at ReserveBar for $215.