Garcelle Beauvais Talks Absolut Partnership, The Real, And More - Exclusive Interview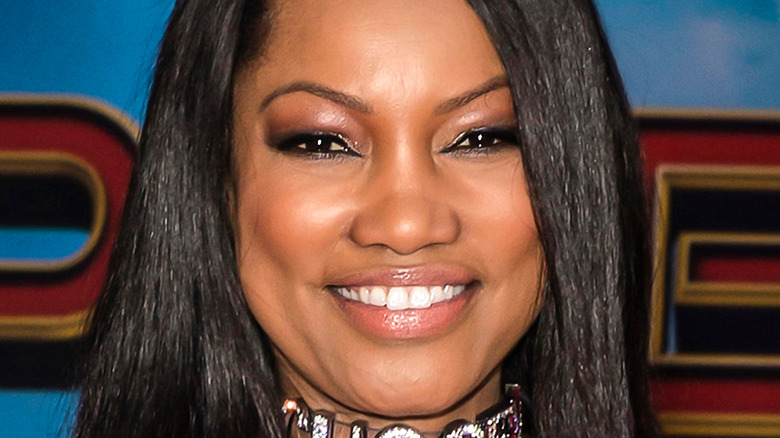 Ovidiu Hrubaru/Shutterstock
We may receive a commission on purchases made from links.
Garcelle Beauvais seemingly wears every hat possible. She's an author, an actor, a host, a reality star, and more, and she continues to prove that she can do anything she sets her mind to. This now includes working with Absolut to rebrand its vodkas before summer fully enters the scene, with the renowned alcohol brand taking her under its wing to promote its Front Yard Citrus Club. After all, several years of the COVID-19 pandemic have made us all need more community than ever.
Beauvais worked with Absolut to refresh its citrus-themed vodkas, including lime, grapefruit, citron, and mandarin, giving them new packaging and a new mission this summer. What could be more refreshing than that? What's more, ReserveBar will be selling Front Yard Citrus Club Cocktail Kits for $215, each of which will include a bottle of citrusy vodka, cocktail ingredients, a cooler, and a copy of Beauvais' memoir, "Love Me As I Am," which released in April. With this, you'll be all set to make the best cocktails of the year!
Beauvais is also known for her work as a resident panel host on "The Real" and her role as a cast member of "The Real Housewives of Beverly Hills," as well as her acting career, which includes credits in Marvel's "Spider-Man: Far From Home," "The Magicians," "Bad Company," and "I Know Who Killed Me." Luckily, The List was able to catch up with Beauvais to chat not only about her Absolut partnership but also her time on "The Real," her "Magicians" arc, her guest judge spot on "RuPaul's Drag Race," and more.
Garcelle Beauvais on her Absolut partnership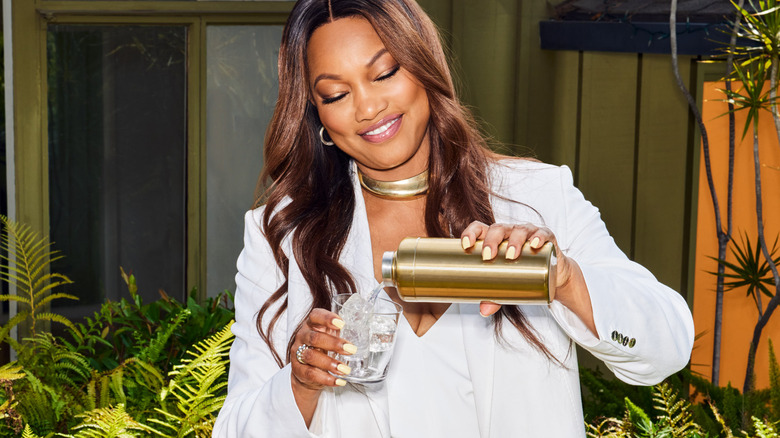 Absolut
You're partnering with Absolut on an alcohol line. What can you tell us about it?
Oh my goodness. I'm so excited. I am the social director of Absolut. What we're doing is we are reclaiming the front yard. Growing up, we would sit on stoops, we would see our neighbors, we would gossip, we would laugh, we would have a good time. What Absolut and I have done is we've collaborated and created these incredible summer coolers, because when I think of summer, I think of citrus, tropical, hot, refreshing. You want to be able to entertain but also have fun with your friends. The front yard is where we want people to go.
We want to reclaim the front yard by having your party in the front yard. You can invite your neighbors. You can invite your friends. Absolut has refreshed their bottles. There are four different flavors. There's citron, lime, mandain, and grapefruit. I can't wait for the summer because I'm so excited by these drinks. These coolers are designed really beautifully [so] that you want to show them off. You don't want to put them in the backyard. You actually want them in the front yard where everybody's going to pass by and see them.
It seems to be centered on this idea of community, especially during summer, when the days are longer and you can have more time together. What does that idea of community mean to you?
It means everything. Any time you can have friends come over ... We went through the past couple of years of being isolated, being at home. Now that we can entertain, let's entertain — let's not do it in the backyard. Let's do it in the front yard and have more people come.
Again, when I tell you about these coolers, what I love about them is that big ... I love home decor; I have an eye for decor. I love anything that has color. I love color, so it's great to show off these coolers while you're entertaining. Any time you can have good food, good music, good drinks, and people, that's all you need.
Absolutely. Out of my own curiosity: Do you have a favorite flavor from the line?
Oh my God. It's hard because I go back between mandarin and grapefruit, but I'm going to go with grapefruit today.
That's a good one. I can't wait to try it.
You have to try them all, actually.
How The Real Housewives continues to shape Garcelle Beauvais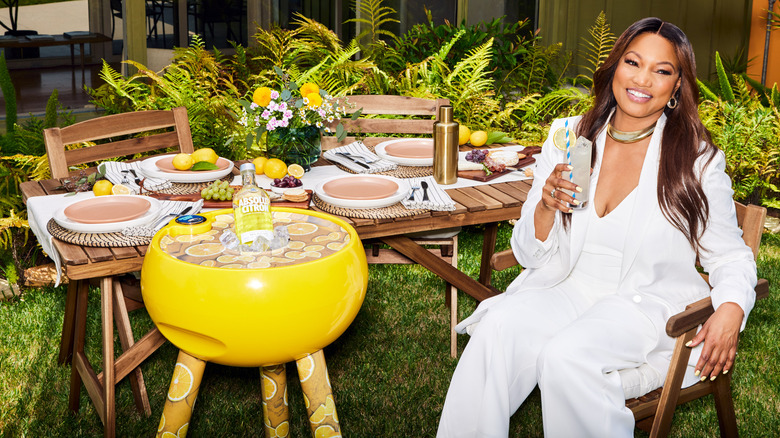 Absolut
I'm going to ask you one question about "Real Housewives": How has the show changed you, or what have you taken from the show that you still use and think about moving forward?
It's being authentic. That's really important to me. What I've [taken] away with ... I've made some really good friends on the show, but also we show so much. We're braver than people give us credit for. We are showing everything, we're putting it out there, we're in a fishbowl. So I try to keep a little something private — not a lot, because I can't get away with it.
I love that. Thank you. I also want to touch on your memoir that came out last month. What can you tell us about it?
It is down to bare bones. I hope it inspires someone. It's [about] me being an immigrant, coming to the United States not knowing a word of English, and living this American dream that I didn't even know existed. It's not about the glamor. It's not about the things that I've been able to do. It's more so the journey of everything — learning English, becoming a model, getting divorced in my late 40s, but keeping steadfast and moving forward regardless of the hardship. There are funny parts, there are hopefully inspiring parts, and there are parts that are really tough. Again, it's my memoir. It's my point of view.
At what point did you know it was time to put the pen to the paper and put down your experience?
It just felt like a good time. Personally, I was in a good space, and professionally I was in a good space, and it felt like this is the time to do it. I had some peace with certain things, and there were things that I thought I had peace with that, in writing the book, I realized there was no peace still. It was a journey for me, too, to relive and go back. Also, the book is also an homage to my mom. I say she's my hero because she brought me here and gave me the wings to fly. Otherwise, I don't know where my life would be.
What challenged Garcelle Beauvais on The Real?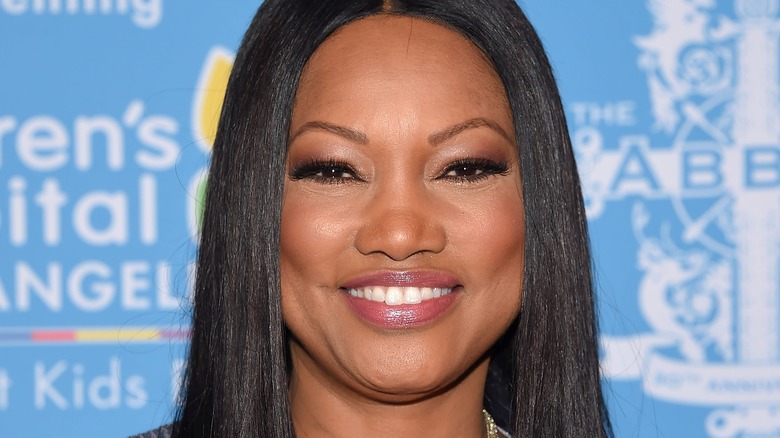 DFree/Shutterstock
Touching on "The Real," I'm curious: You wear all these hats, you're an author, you're a co-host of "The Real," you act ... What is a typical day like for you?
Crazy. I wake up, I leave, I never sleep. I always say I'll sleep when I'm dead.
I believe that. [Laughs]
I wake up early, but it's a lot of moving parts. I have help [from] my assistant and other people in my life. But it's about being organized. That's the only way I can get everything done. I love what I'm doing. As an artist, you have to go with when you get momentum. Many times you get a job, and then there's a lull, and then you get the next job, so I'm riding this wave out.
On "The Real," are there any specific challenges you faced on the show? Or, on the opposite side of things, what are the best things that have come from it?
The best things that have come from it — I'll start positive — is being able to be on this platform with women of color. We're talking to our community. We're talking about different things that matter to us and things in general — pop culture, politics, everything.
What's tough is that we're hired to give our point of view, and with cancel culture, you have to be careful. But at the same time, this is why I'm hired, so you have to be brave and you have to put it out there. Hopefully, my opinion will start a conversation as opposed to just backlash because people don't like what I said.
Speaking of your panel on the show, I love me some Loni Love. I know she's getting even more of a big fan base right now because of her recurring role on "RuPaul's Drag Race." What is working with her like?
She's a lot of fun. She's crazy and she's unpredictable, let's say that — but a lot of fun and she knows her stuff. She is up on everything. I don't know when she sleeps, actually.
You were also on "RuPaul's Drag Race" as a guest judge — what was your experience like?
Talk about talent and art, what these guys are able to do! They look better than a lot of women that I know. It's unbelievable. The tricks, the pull, the tucking, all of it. I was blown away by the artistry of it all.
How The Magicians differentiated itself from other fantasy series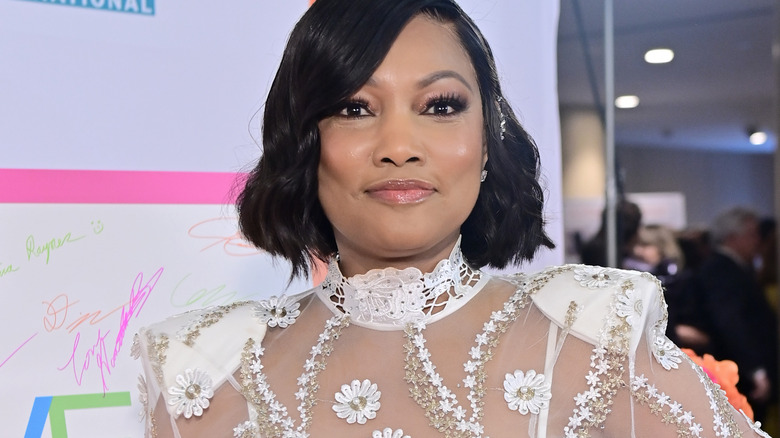 Stefanie Keenan/Getty Images
I'm excited because I know you were on an "All Stars" season –
With Ross Matthews, who I love.
Yes. Ross is amazing. Today, ironically, is the premiere of the new season of "All Stars." It's like everything came full circle for us.
I love that. I'll have to set my DVR.
I also want to touch on "The Magicians." You naturally played a goddess. The show reinvented, in a lot of ways, the way fantasy television works. How did you approach the show, and what do you hope people continue to take from it?
It's a show [where] I didn't even know it was based on books until I went out for the part. I had worked with John McNamara — he was executive producer of a show that I did on ABC called "Eyes." What I love is the fact that he took this book and made it much more modern, the storytelling. I remember every time ... Because I was recurring, every time I flew up to Vancouver to shoot, it was like the weather was a character on the show. It was always dark and moody and wet and cold. I loved how the fans responded to the show. It was phenomenally done.
How was that experience different from other acting projects you've done?
I felt like this was really dark and edgy and moody. You never knew where the characters were in the herd. So many things, you go, "Oh, I saw that coming. I saw this coming," but every time, it was new for me, and I really enjoyed it.
Are there any reality shows that you particularly love to watch?
"Love is Blind" — obsessed. "Selling Sunset" I enjoy a lot too. I used to love "90 Day Fiancé." I love anything that has to do with relationships, and with "Selling Sunset," I love the real estate. I love the interior design because I'm all about home decor. Then, of course, the women's lives — who's dating Jason, who's not dating Jason ...
Does Garcelle Beauvais want to appear on other reality series?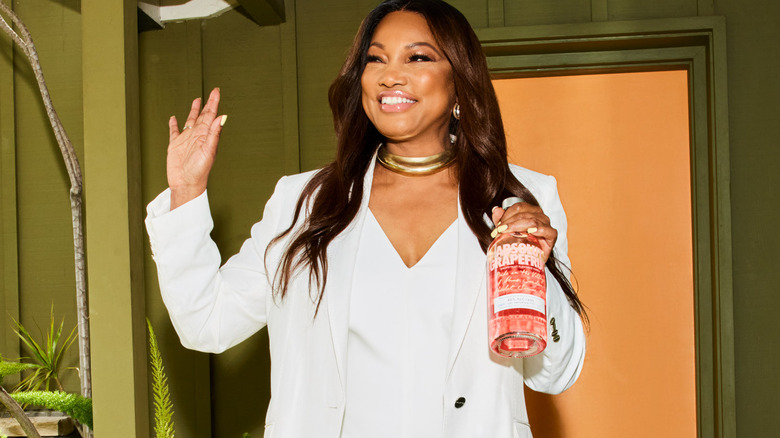 Absolut
On the other side of things, are there any other reality franchises you'd want to be on, like "Celebrity Big Brother"?
Oh, no, that's too much — too many cameras everywhere. No, I couldn't do that.
That's very fair!
Maybe "Dancing With the Stars." Let's keep it basic. That would be fun, and I'd get in shape like nobody's business.
What can you tell us about what's next for you?
I'm open to so many things. I have a couple of things that I can't talk about, but I'm excited about this Absolut collaboration, and I'm excited about the summer, and we'll see maybe some love thrown in when I'm in my front yard. Maybe I'll meet a new neighbor.
Garcelle Beauvais and Absolut's Front Yard Citrus Club Cocktail Kits can be purchased at ReserveBar for $215.
This interview was edited for clarity.