General Hospital's Maurice Benard Has The Inside Scoop On Carly Vs. Nina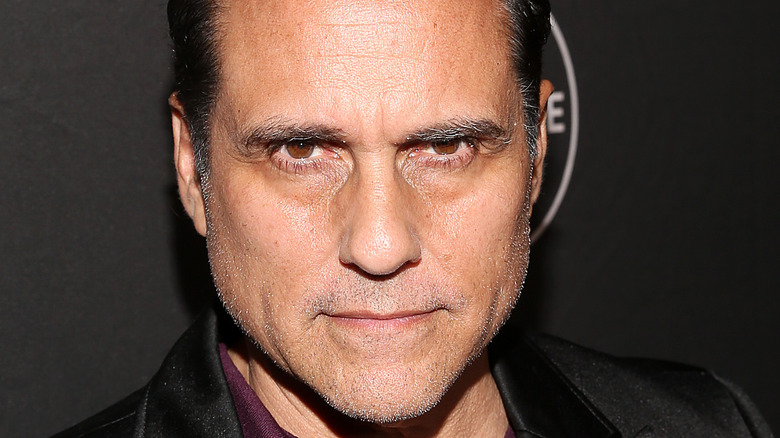 Jesse Grant/Getty Images
"General Hospital" has entertained fans with its dramatic storytelling since April 1, 1963. Over the decades, fans have grown attached to the characters they see on their screens five days a week. Some of those characters (and their performers) reach unprecedented popularity and become synonymous with the show. One of those unique talents is Maurice Benard, who originated the role of charismatic mob boss Sonny Corinthos in August 1993 (via Soap Central). Per Soaps In Depth, throughout Sonny's time in Port Charles, he has been connected to many dynamic women, most notably Carly Corinthos (Laura Wright). However, over the last year, that's changed, and for the first time in a long time, per Michael Fairman TV, Sonny's romantic life has a new face — Nina Reeves (Cynthia Watros). 
Sonny and Carly achieved "super couple" status many years ago. Their relationship has been the foundation of countless blockbuster storylines. No matter their obstacles, they always find a way to overcome adversity and get their marriage back on track. At least, that's how it was until last year's unconventional storyline involving Sonny's amnesic time in Nixon Falls. For the better part of a year, Sonny was away from his family with no memory, but there was one person who knew the truth. Nina stumbled upon Sonny and chose to keep his identity a secret from him (via Showbiz Cheat Sheet).
Flash forward several months later, and Sonny arrived back in town and wanted to reconnect with Carly. It could've gone much smoother, but Sonny's insistence on defending Nina's actions led to a full-fledged feud between the two leading ladies (via Soap Dirt). Thankfully, Maurice is speaking out about Carly and Nina's rivalry, and he has all the inside scoop.
Maurice is ready for the next chapter of Carly vs. Nina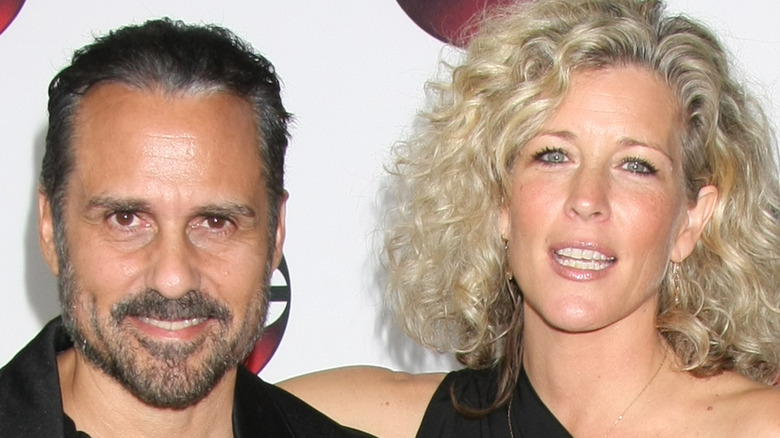 Kathy Hutchins/Shutterstock
Everyone was furious when the truth about Nina withholding Sonny from his family came out. Carly, in particular, had the biggest grudge against her. Her dishonesty almost led to her marrying Sonny's best friend (and right-hand man), Jason Morgan (Steve Burton). Suppose Sonny hadn't walked in on Jason and Carly about to kiss in the bedroom (via Michael Fairman TV). In that case, it's a safe assumption that they were on their way to consummating their sham marriage.
Once Sonny came to terms with what happened to him and what Nina's lies cost him, he ripped into her. He gave her everything he had, but according to Maurice Benard, it's not good enough for some fans. During a recent episode of his "State of Mind" podcast, he commented on this. "I don't know what they want me to do," Benard said, "like what hit her, grab her and throw her down? I don't know."
Despite Sonny's reaction to Nina's secrets and lies, fans are conflicted on which woman holds the key to Sonny's heart. Should he patch things up with Carly, or does he have a new future with Nina? Bernard is dishing about that as well.
As he grows closer to Nina, Sonny's romantic future is uncertain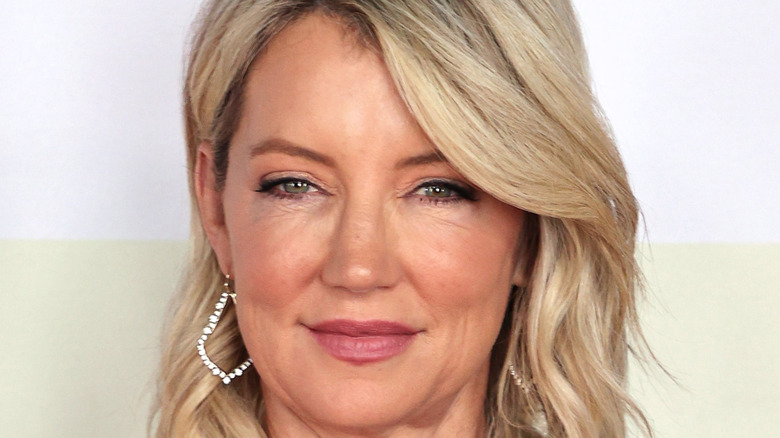 Kevin Winter/Getty Images
To say that Carly and Nina have been at war is the understatement of the millennium. They've been hurling insults at each other for months, but recently things took a darker turn. Nina sought to be awarded visitation to her grandson, Wiley, which Carly vehemently opposed (via Daytime Confidential). Per Soaps.com, to up the ante, Carly also possesses life-changing information about Nina. Nelle Benson (Chloe Lanier) isn't Nina's long-lost daughter. Instead, Nina's real daughter is her frequent enemy (and the mother of her grandchild), Willow Tait (Katelyn MacMullen). Sonny's love destiny remains unclear with so many back and forth underhanded tactics and secrets between Nina and Carly.
Maurice Benard is laying it out for viewers of "General Hospital" and reveals his thoughts on his character's dueling love interests on his "State of Mind" podcast. He said, "There's a different vibe [with Nina], that's all. Sometimes we have to move forward and just take it at face value." As of this writing, Sonny is leaning more toward Nina since Carly doesn't want much to do with him. Should he decide to immerse himself in a relationship with Nina fully, it may cost him more than his fifth marriage to Carly. Sonny could lose whatever respect his children have left for him. 
As of now, he's not in a good place with Michael Corinthos (Chad Duell), and things could get a lot worse. Carly vs. Nina has the potential to get far worse before things conclude. Neither woman is backing down any time soon.