Milo Ventimiglia Reveals How He Feels About Jess And Rory's Ending On Gilmore Girls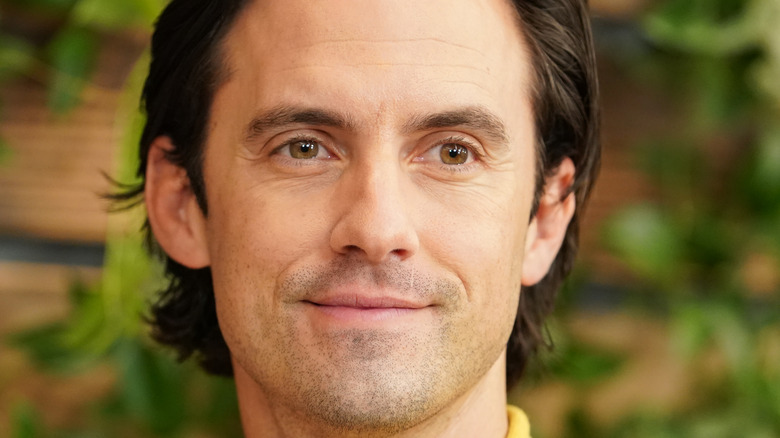 Rachel Luna/Getty Images
Fans all over the world were left devastated when "Gilmore Girls" was canceled — after seven successful seasons — in 2007. As Variety reported at the time, there was a significant push to get the show across the line for an eighth season but, in the end, the team couldn't agree on salaries for the key cast members. They also couldn't reach a decision on the number of production dates or episodes, according to the outlet. Following the brief 2016 revival, creator Amy Sherman-Palladino informed Us Weekly there was scope for further installments in the future. 
"If the time is right and everybody is in the mood — because that's how it happened before. We all sort of saw each other at a festival and kind of went, 'Hey! No one hates each other.' And decided to do it," Sherman-Palladino revealed. "A Year in the Life" ended on a cliffhanger, with Rory pregnant, so fans are understandably eager to see what happens next. Fans also continue to debate Rory's love life in general. However, if you're wondering whether Milo Ventimiglia believes Rory should've ended up with his character, Jess, in the end, the actor has some thoughts on the matter. 
Milo Ventimiglia reckons they made the right decision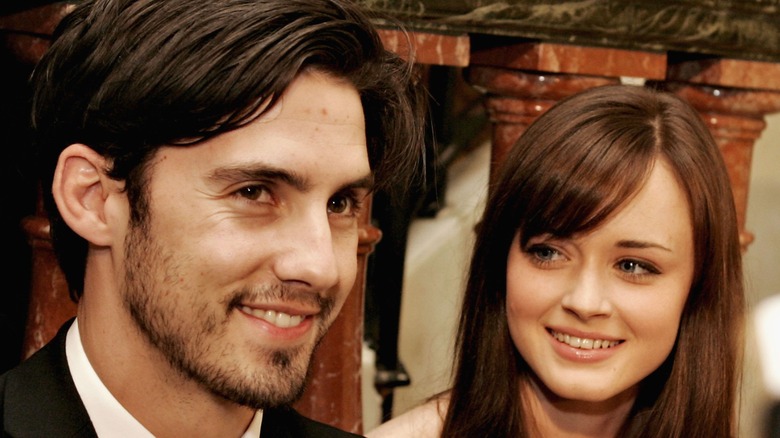 Kevin Winter/Getty Images
Despite how long it's been off the air, "Gilmore Girls" fans continue arguing over whether Rory picked the right man. Milo Ventimiglia played Jess — one of her prospective suitors — whose relationship with Rory fizzled out as their characters prepared to graduate high school. In Ventimiglia's opinion, Rory ended up with the right person, even if fans disagree. During a chat on former co-star Scott Patterson's podcast, "I Am All In" (via ET), the "This Is Us" star looked back on how things ended between Jess and Rory, arguing that they were right to go their separate ways. 
"I think things are complicated when you're young. I think you're going through a developmental change. You are seeing things in the world that you've never seen before. You're experiencing things from the heart, from the gut, from the head that you're experiencing for the first time," he shared. "I think they were what they needed from the moment, from each other, and at the same time, it didn't work out. They went in different directions. And that's okay too. That's kind of great." 
He's also on record as being a Dean fan, per Us Weekly, with an "I Love Dean 4 Ever" sign hanging proudly in his home. Funnily enough, although Jess and Rory didn't end up together, Ventimiglia and Alexis Bledel, who played his onscreen paramour, almost did. Us Weekly confirmed that the actors dated for four years and remain good friends to this day.
Would Milo Ventimiglia consider returning to Stars Hollow?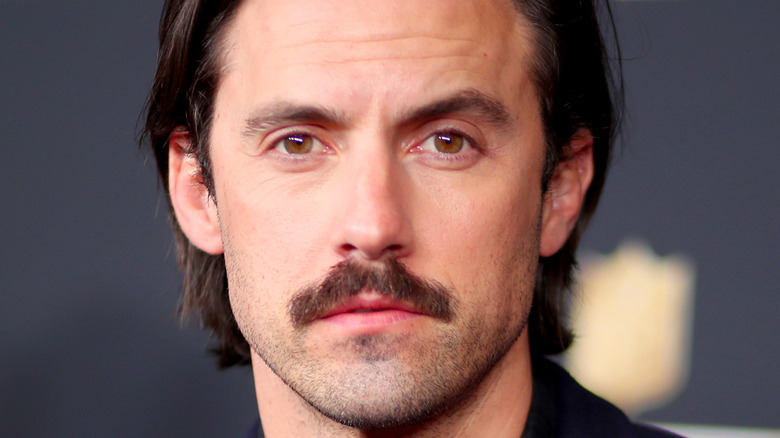 Christopher Polk/Getty Images
As longtime fans know, "Gilmore Girls" briefly returned for a special Netflix miniseries in 2016. "A Year in the Life" picked up with Rory and Lorelai in the present day, with various appearances from fan-favorite characters from the original show sprinkled in here and there. This included Kelly Bishop's Emily, Scott Patterson's Luke, and Keiko Agena's Lane. Milo Ventimiglia reprised his role in a couple of episodes, but fans were obviously clamoring for more from Jess, particularly given the actor's considerable "This Is Us" success.
While discussing the possibility of returning in a more regular capacity during his appearance on "I Am All In" (via EW), Ventimiglia admitted it's tough to resist when everybody wants him to come back, from his cast-mates to showrunners Dan Palladino and Amy Sherman-Palladino. However, he also wondered, "Have these characters grown to a point where we actually really want to see more of them?" The actor added, "You want to understand where they've been. We're going to discover something new."
Otherwise, as long as everybody was game to return, Ventimiglia would be too. Funnily enough, according to Bustle, there was actually a time when Jess almost got his own spinoff, mysteriously called "Windward Circle." Unfortunately, the location ultimately proved too expensive to shoot at since the series was to be set in Venice Beach, CA. It could still happen someday, of course, but that might just be us dreaming!