What Do The Duggars Really Think About Divorce?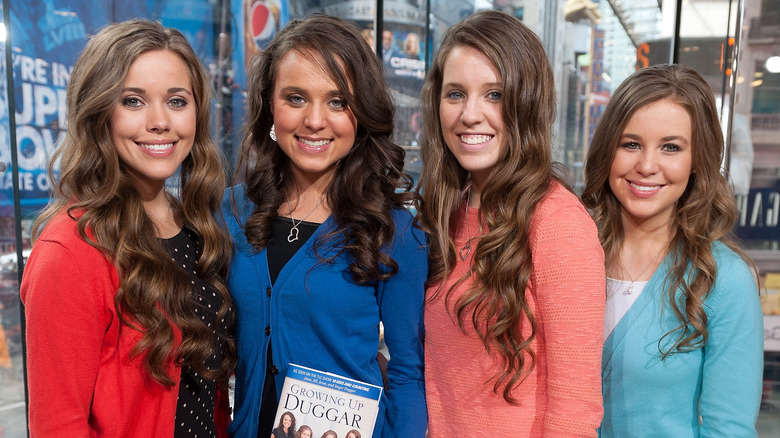 D Dipasupil/Getty Images
The Duggars have a lot of rules that members must abide by, which are naturally governed by their strict, conservative Christian faith. As Romper points out, though, the directives surrounding marriage are particularly unyielding. Among other things, prospective suitors of the Duggar daughters have to fill out an extensive questionnaire, written by patriarch Jim Bob Duggar, attend pre-marriage counseling alongside himself and wife Michelle Duggar, be chaperoned on all dates, and never kiss or even touch prior to tying the knot — and that's just scratching the surface of what's required of them. 
Per People, one of the most controversial elements of every Duggar marriage is that the woman must submit fully to her husband, and defer to him on all matters. Although it may seem highly restrictive, refraining from even kissing before marriage is about, as Jill Duggar put it, "setting a higher standard" for the couple's future. Even when it comes to Josh Duggar's sex abuse scandal, an insider confirmed to People his wife will "have the support of Jim Bob and Michelle and everyone else in their circle in terms of staying with him and making this work." Is divorce really never an option for the "Counting On" stars? 
The Duggars believe that marriage is a lifetime commitment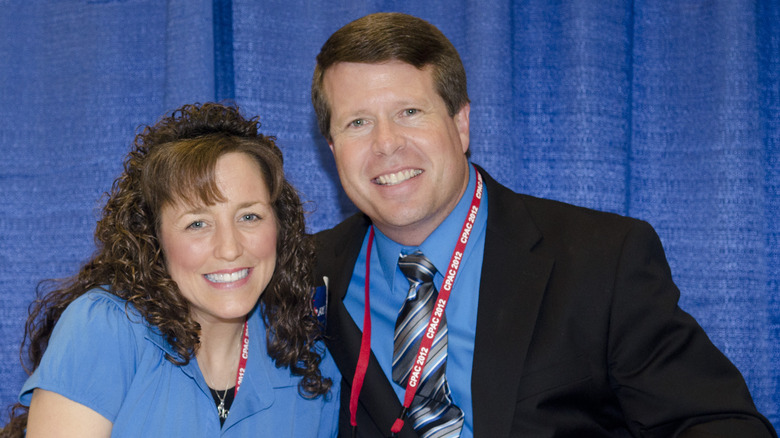 Kris Connor/Getty Images
As Cheat Sheet notes, the Duggars are Independent Baptists, so marriage is forever and divorce is a big no-no regardless of infidelity or anything else that may happen between a long term couple. In fact, when rumors circulated in 2016 that Jim Bob and Michelle Duggar were considering splitting up, the couple made a point of posing together on Twitter, with the tabloids, to prove there was nothing wrong with their relationship. 
Elsewhere, in the case of Jill Duggar Dillard and her husband, Derick Dillard, for instance, if they wanted out of their covenant marriage — a controversial agreement that's currently only recognized in Arkansas, where the Duggars reside, Louisiana, and Arizona — the couple would have to justify it extensively. Moreover, legal separation isn't an option either, but thankfully if either party is being abused an exception could likely be made.
However, it's worth noting that, according to USA Today, when Josh Duggar's sexual abuse first came to light in the early 2000s, his father, Jim Bob, enrolled Josh in a Christian counseling program. It stands to reason, then, that if there was an issue between one of the couples they'd likely turn to counseling first. In fact, as Us Weekly reported, per their family website, Josh and wife Anna Duggar pursued marriage counseling in 2016.
Could Anna Duggar divorce Josh Duggar in the wake of his scandal?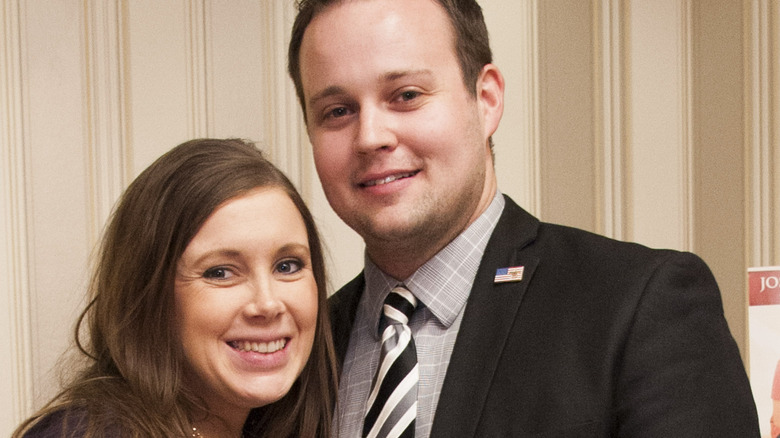 Kris Connor/Getty Images
Although Amy Duggar King begged Anna Duggar to do the unthinkable and divorce disgraced husband Josh Duggar, it doesn't seem likely that's ever going to happen. Prior to his sentencing, a source told In Touch Weekly Anna simply "doesn't consider divorce an option." Surprisingly, several of Anna's family-members were reportedly encouraging her to get rid of Josh, and the reality star had even considered it, albeit briefly. As the insider acknowledged, "Obviously, no one would judge her if she did. In fact, there's been a lot of talk that she should seriously consider it." 
Moreover, a source previously told the outlet that Anna trusts Josh no matter what, and believes he's going to turn things around eventually. They shared, "Anna is not a quitter, she never wanted to give up on Josh, but she's been tested to the limit." Per The U.S. Sun, once Josh was actually sentenced to more than 12 years in prison for receiving child pornography, Anna's cousin, Amy, called on her more forcefully to wake up and divorce him pronto. She argued, "There could be a whole other life for her that she could have if she could see how dark and evil Josh truly is. She's delusional." 
Amy even offered her own home to Anna and the couple's seven children, if they needed a place to stay.
If you or anyone you know has been a victim of sexual assault, help is available. Visit the Rape, Abuse & Incest National Network website or contact RAINN's National Helpline at 1-800-656-HOPE (4673).