Why Will Smith Really Agreed To Star In The Fresh Prince Of Bel-Air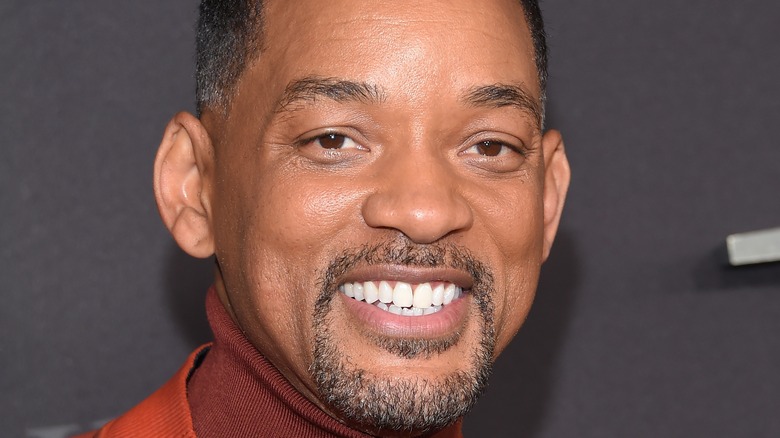 DFree/Shutterstock
You might not recognize the entire cast of "Fresh Prince" today, but you definitely know Will Smith. The beloved sitcom launched his career into the stratosphere, and, these days, the actor and former rapper is one of the most bankable stars in Hollywood. 
From "Men in Black" and "Bad Boys" to "I Am Legend" and "King Richard," Smith has proven his staying power many times over. Even if, as the Oscar winner admitted during an interview on "My Next Guest Needs No Introduction," he had visions of his career falling to pieces prior to storming the stage and slapping Chris Rock at the 2022 Academy Awards.
EW reports that, during a particularly rough ayahuasca trip, Smith saw his life flashing before his eyes, which imbued the star with a newfound desire "to live with the reality that any moment, anything can be gone in one second." Although he described the experience as "hellish," through enduring it, "I realized that anything that happens in my life, I can handle it." 
Smith has been an entertainment mainstay since the '90s, and, as The Guardian points out, he's fought hard to get to where he is. Key to his rise was, obviously, landing the lead in "Fresh Prince," a character that echoed the actor's real life.
As it turns out, Smith needed the job more than fans could've ever known.
Will Smith was badly in need of work at the time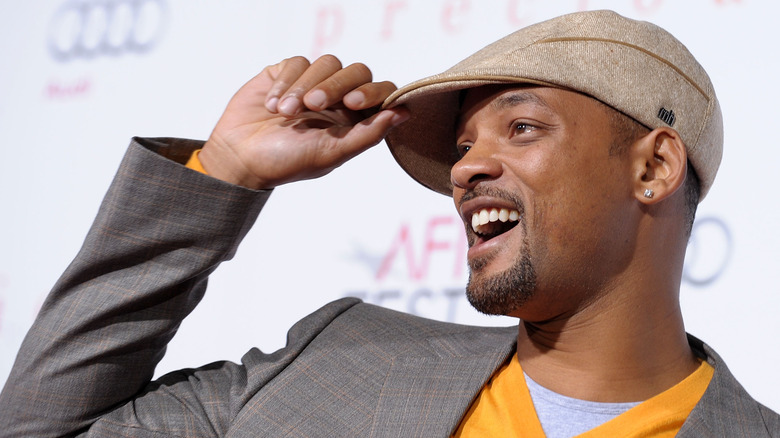 Kevin Winter/Getty Images
Most of us couldn't imagine fronting our own TV show, but the reason Will Smith ultimately agreed to sign on to play the titular "Fresh Prince of Bel-Air" is surprisingly relatable. 
In a video shared to his YouTube channel, Smith recounted how he'd found fame with breakout single "Parents Just Don't Understand," alongside DJ Jazzy Jeff in the late '80s. But, after blowing all of his money and neglecting to pay his taxes on time, Smith was sent crashing back to earth when the duo's sophomore album didn't make a splash.
On a whim, the rapper began hanging around the Paramount lot at the urging of his then-girlfriend in the hopes of meeting someone famous. At the time, "The Arsenio Hall Show" was shooting there, and celebs were constantly flitting in and out. 
Smith soon found himself chatting to the legendary Quincy Jones about the project that would become "Fresh Prince," even taking part in an impromptu audition at his home in front of NBC's Brandon Tartikoff. They were hugely impressed with him and offered the wannabe actor the lead role.
As Screen Rant notes, Smith acknowledged that he actually lied about his acting ability to impress Jones, reasoning, "I think it's important, as a rule, if someone asks you if you can do something, always say yes." Naturally, it worked, and the rest is Hollywood history.
The actor gave his blessing to the Fresh Prince reboot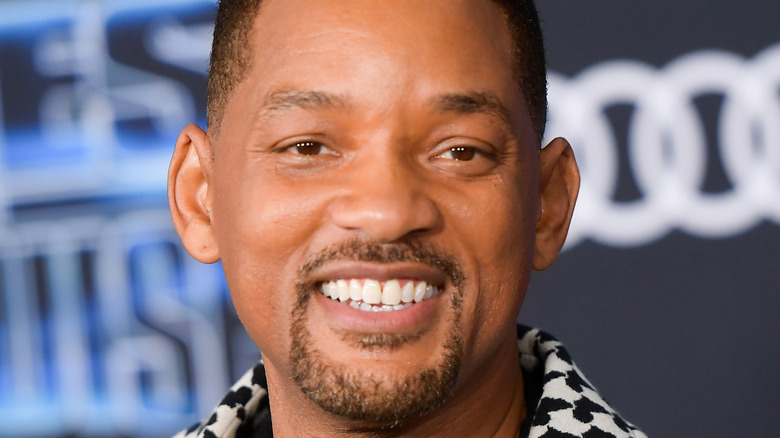 Matt Winkelmeyer/Getty Images
Landing the role changed his life, but Will Smith disliked that his "Fresh Prince Of Bel-Air" character was so closely associated with his own life. 
As he reasoned to Ebony magazine (via Showbiz CheatSheet), "My life experiences are so far beyond the character's life experiences. It was almost like a regression for me to play the character." Even so, portraying TV Will obviously isn't something he regrets. 
As for "Bel-Air," the gritty "Fresh Prince" reboot that debuted in 2022, Smith enthused that he was "excited and inspired" by the idea — particularly since it came to fruition via a fanmade YouTube trailer. Per Newsweek, the Oscar-winning actor confirmed it stayed faithful to the "flavor" of the original show, too. Smith served as an executive producer on "Bel-Air," and he notably gave successor Jabari Banks some helpful advice on taking over the role. 
In an interview with ET, the talented newcomer revealed, "The biggest thing I think he would say for this role is just to be myself. Because that's what he was doing up there as the Fresh Prince in the original series that we all know and love. He was just being himself." 
As it turned out, Smith was being himself even more than anybody realized. In fact, it was what sealed the deal and set him on the path to stardom.