The Most Problematic Thing Michelle Duggar Has Said About Her Relationship With Jim Bob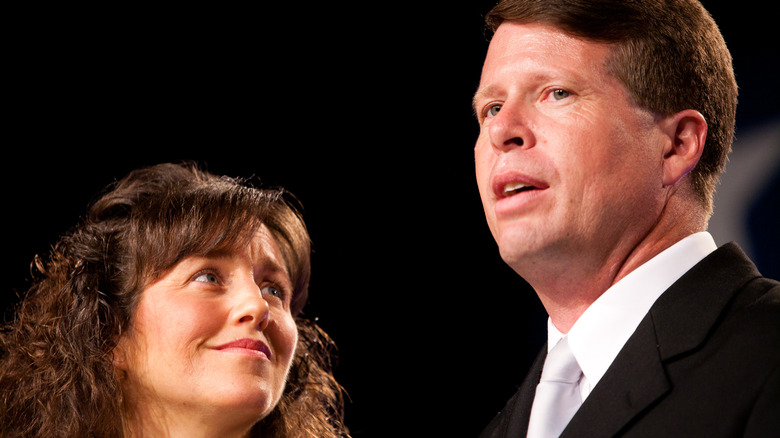 Brendan Hoffman/Getty Images
A significant part of TLC's programming focuses on hardcore religious families who reside on the outskirts of society. Think "Welcome to Plathville," which follows the isolated and increasingly fractured Plath family. 
Before them, of course, "19 Kids and Counting" introduced us to the Duggars, Independent Baptists carving out an existence for themselves in rural Arkansas by following God's word to the letter. The massive family quickly gained traction with viewers who were morbidly curious about their way of life, particularly after a series of scandals (via Insider).
Fans have tons of questions about the strictly religious clan's way of life, but one of the biggest talking points is undoubtedly the Duggars' take on relationships and marriage. As Romper details, there are many rules that potential suitors must abide by, should they wish to court one of the adult kids, including no touching or kissing before marriage, being chaperoned on dates, and filling out a lengthy questionnaire penned by Jim Bob Duggar himself. 
When it comes to his long-term relationship with wife Michelle, though, they practice what they preach.
Michelle Duggar emphasized the importance of being 'joyfully available'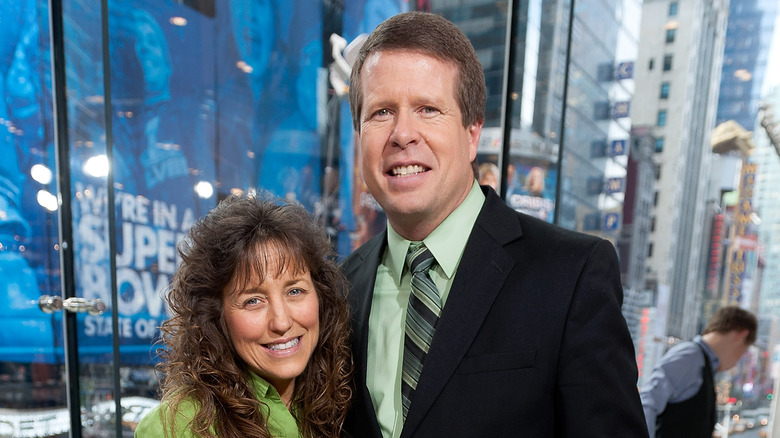 D Dipasupil/Getty Images
The Duggars don't think divorce is ever an option, which may explain their prohibitive standards for wives. During an interview with Today, long-time couple and parents to 19 children Michelle and Jim Bob Duggar shared how they've kept the magic alive all these years. In particular, Michelle revealed how a friend had advised her to always satisfy her man no matter what. 
"She said, 'In your marriage, there will be times you're going to be very exhausted. Your hubby comes home after a hard day's work, you get the baby to bed, and he is going to be looking forward to that time with you. Be available. Anyone can fix him lunch, but only one person can meet that physical need of love that he has, and you always need to be available when he calls,'" Michelle recalled.
At the time, the former reality star was an excited bride-to-be, but, after becoming a mother, she realized how difficult it was to juggle everything. Regardless, Michelle continued to follow her friend's advice to the letter, describing it as a "lifesaver." Her husband, meanwhile, acknowledged, "We're like a newlywed couple every day!" 
Michelle shared her marriage advice for newlyweds in a blog on the family website, reiterating the need for wives to always "be joyfully available" for their husbands. In return, Jim Bob reportedly supports his wife by always listening to her.
The Duggars have a more relaxed approach to the rules nowadays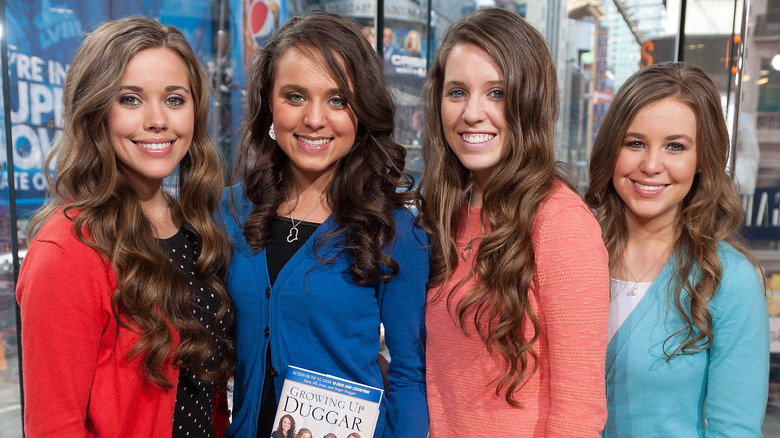 D Dipasupil/Getty Images
Despite their fierce faith in God, the Duggars don't stick to their own rules as rigidly as you'd imagine. 
Parents Michelle and Jim Bob Duggar broke a huge rule while courting when they kissed before their wedding day, as the matriarch shared during an episode of "19 Kids and Counting" (via Showbiz CheatSheet). According to Michelle, "We really regret that we didn't [wait]." This might explain why the couple has been so hard on their children, ensuring they don't make the same mistake.
Yet, per Us Weekly, there have been times over the years when the younger Duggars openly flouted their parents' restrictions. From Jinger wearing pants and Amy donning a bikini to Jana traveling without a chaperone and Jill drinking alcohol, it's abundantly clear that these women aren't afraid to bend the rules here and there. 
Of course, Jill left their spinoff show "Counting On" in 2017, so she's gradually become more outspoken and independent ever since, regardless. It's worth noting that, during a Q&A session on their YouTube channel, Jill and husband Derick Dillard admitted that their courtship "was definitely a little bit more played up for the show and all that. So, things maybe weren't as weird as they seemed." 
It's therefore conceivable that much of the Duggar myth has been buoyed by TV. But Michelle's controversial feelings about marriage and the wife's so-called duties certainly seem genuine — unfortunately.