Jessie James Decker's Top Travel Tips - Exclusive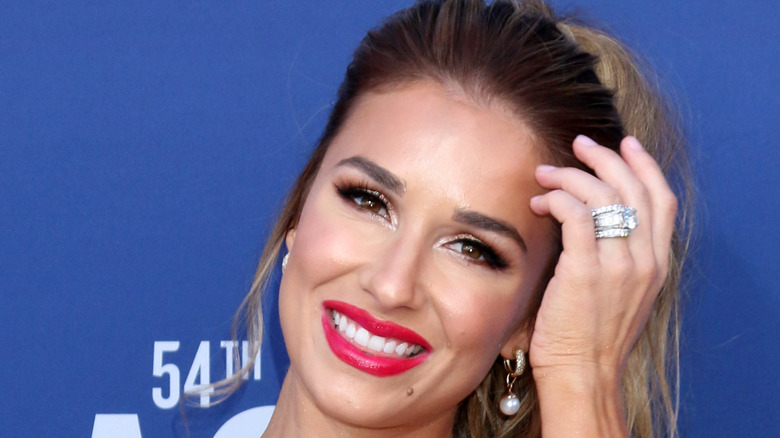 Kathy Hutchins/Shutterstock
Country music star Jessie James Decker's fans know how much she loves visiting her favorite spots in the US. From her hometown in Nashville to Tennessee, to the beaches and touring in cities like New York, so many destinations have a special place in her heart. That's why it makes perfect sense that the singer has partnered with Malibu Rum to offer a few lucky winners a dream vacation. Participants just have to fill out an application to say why they're ready to "do whatever tastes good" and confirm when they and two friends are ready to travel. Decker partnered with Pack Up + Go to curate the perfect vacation itineraries for the Secret Escapes, and each trip is worth $10,000. The catch is that the destinations, which Decker has selected, will remain a secret until the winners are announced.
During an exclusive interview with The List to discuss her surprise giveaway, the country singer shared some of her top travel tips for anyone entering the contest or planning their own getaway. As someone frequently on tour, she's developed a travel philosophy to ensure that she can have a good time everywhere she goes.
A relaxing vacation is all about the mindset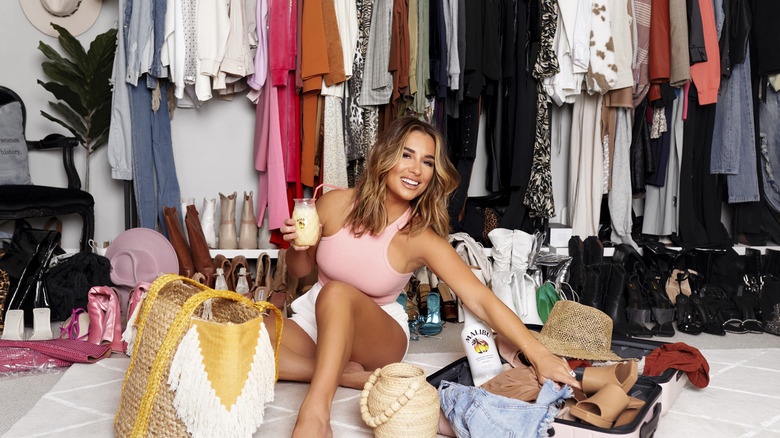 Provided by Jessie James Decker
According to Jessie James Decker, having an enjoyable getaway all starts before you arrive at the destination. "It's a mindset," the country star told The List. "Planning a trip can be stressful for people. And then once you finally get there, you're so worn out from the planning." To avoid that burnout, Decker recommended enlisting help when making your plans so that you don't have to get bogged down in all the details. "That way, you can be relaxed throughout the whole process. That's what I love about this contest, the Secret Escapes, is it's just all laid out for you. You don't have to do any of the work. You just show up and enjoy yourself."
Being relaxed on vacation goes beyond the planning stage. It's also about your attitude once you arrive. Even if you have plans for your trip, Decker recommended not being strict with your itinerary and leaving room for improvisation. "I try to be spontaneous. I will definitely pick out the cities and do my research on why they're great, but I like to get to a place, kind of feel out the vibe, and then go from there." You can spend hours and hours stressing out, planning only to feel different when the day arrives. "You could plan a whole bunch of things and then get somewhere, and you're like, 'You know what? Where I'm at right now, I don't need to leave,'" Decker said.
Don't forget the essentials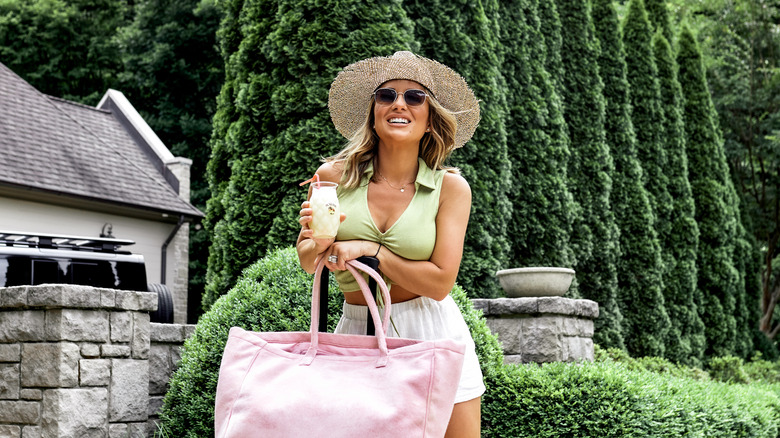 Provided by Jessie James Decker
Although a carefree attitude is important, Jessie James Decker also offered a practical tip that planners can appreciate. Whether she's going on tour or enjoying a family vacation, the singer said there's one thing she absolutely can't go without, and that's Chapstick! "My lips get chapped so fast, and they burn. I have a ChapStick problem. I don't actually leave the house without ChapStick," Decker said.
However, she added that her trusty Chapstick is even more important than usual when she's spending her days in the sun on vacation and doesn't want her lips to get dried out or burned. Some of her favorite vacation spots are beaches like Destin and 30A, and she recently took her family to Palmetto Bluff. "I love, love, love the beach. I love the water. I love the sand. I love the sun," Decker told The List. So, on those sunny trips, it's essential to be prepared with her Chapstick.
From June 14 through July 5, visit maliburumdrinks.com/secretescapes to apply to win one of the Secret Escapes by sharing why you and your crew are ready to Do Whatever Tastes Good. Each trip, worth $10,000, will be coordinated by surprise travel brand Pack Up + Go.