The Bath & Body Works Scent You Should Buy If You're A Libra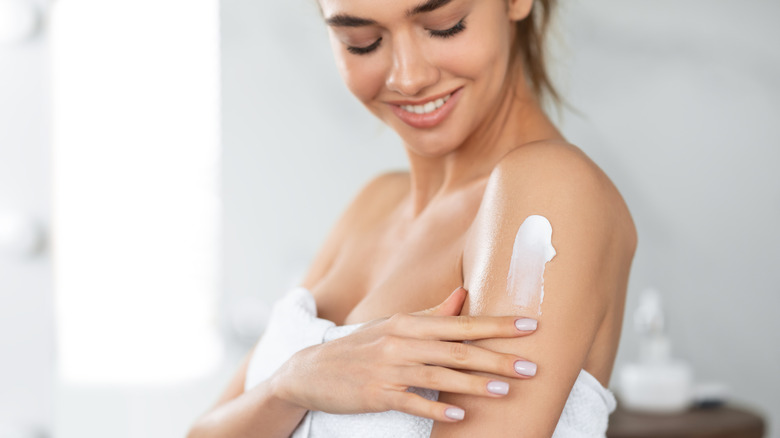 Prostock-studio/Shutterstock
Libras are the charmers of the zodiac. According to Cosmopolitan, Libras are often able to fit in with everyone and have a personality that causes people to be drawn to them. But their easy charm doesn't necessarily make them easy-going. In fact, Libras hate chaos and strive to keep their lives harmonious, all while being the center of attention — and enjoying it.
The zodiac can tell us a lot about a person, but interestingly enough, so can our scent. According to Live Science, a study has proven that you can get a sense of a person's traits through their smell. In fact, your smell may have an effect on someone's first impression of you.
As a Libra who is so easily loved, you want to pick a scent to match your inner likability. If you want to ensure you make that great first impression, head into Bath & Body Works and pick up this scent.
Libras should pick a highly rated Bath & Body Works scent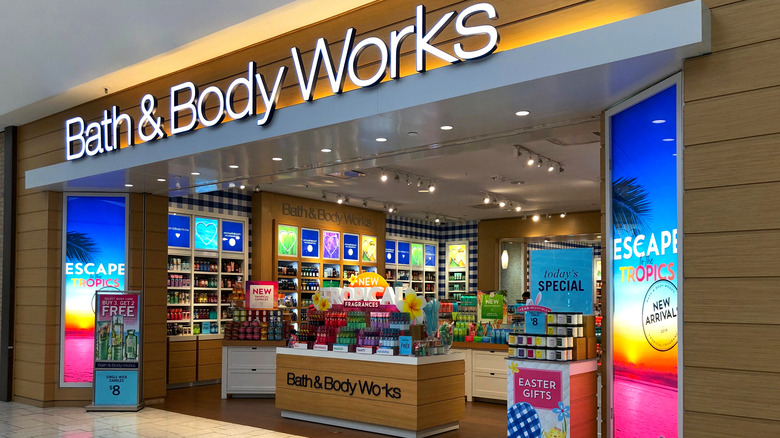 Sheila Fitzgerald/Shutterstock
If you got all your friends together and had them rate you, you'd likely walk out with all 5-star reviews. Match that energy to your scent and don't settle for anything less than the best. PopSugar recommends the Bath & Body Works Moonlight Path Ultra Shea Body Cream, which is a major crowd pleaser. Reviews say everything from "Hands down the best scent from Bath and Body Works" and "This is my all time favorite scent. I get comments on it every time I wear it." And it's easy to see why.
The Moonlight Path cream is filled with things like blue violet, jasmine, sheer lavender, and soft musk. Plus, it's infused with aloe and cocoa butter, making it a 24-hour moisturizing must-have for any skin type. If you really want to get the full Moonlight Path scent, they also have a shower gel for daily cleansing and a body lotion, which instantly settles into your skin so you don't leave with that greasy feeling.
Perfumes to try if you're a Libra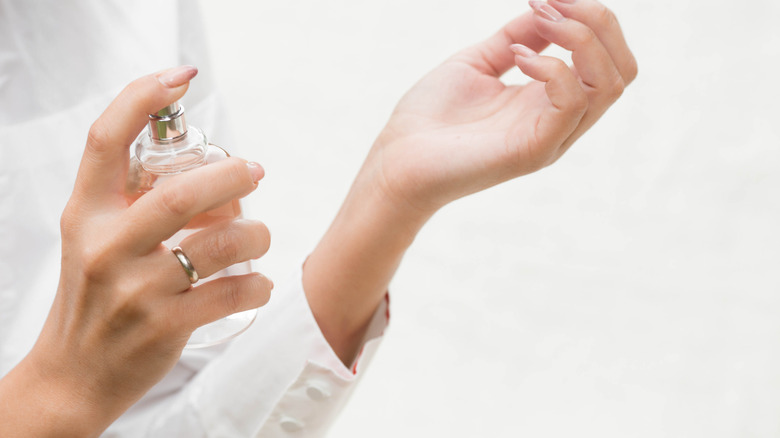 PhotoJuli86/Shutterstock
Body lotions and body creams are great for getting a desired smell, but if you're looking for an added scent to add to your routine, or even something a bit different for a special night out, opt for a perfume instead.
According to Cosmopolitan, as a Libra, you likely have a calming nature and are often found relaxing and gently mingling at a party. Make sure the perfume you choose evokes that laid-back energy. The Perfume Shop recommends Bamboo by Gucci, a floral perfume with notes of lily, sandalwood, and mandarin. It is described as being "​​soft and intense at once to exude power and femininity," a perfect mix for any Libra lady. For a more masculine option, they recommend the Fusion d'Issey by Issey Miyake, which is filled with coconut water, lemon, and sandalwood to create a perfect nature-focused scent. Spritz on one of these perfumes and head out to your next event — you are sure to be the life of the party.