Did Startup Beauty Brands Play A Role In Revlon Filing For Chapter 11 Bankruptcy?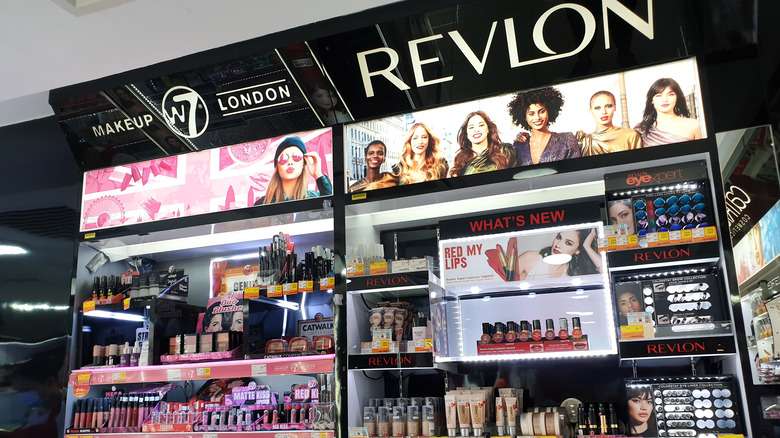 TY Lim/Shutterstock
Major make-up company Revlon has just filed for Chapter 11 bankruptcy protection, marking a turn in the business' reign as a staple of the cosmetic industry. The company filed for bankruptcy on June 15 due to "crippling debt and mounting celebrity competition," according to CNN. "Today's filing will allow Revlon to offer our consumers the iconic products we have delivered for decades, while providing a clearer path for our future growth," Revlon CEO Debra Perelman said in a press release. 
The company seems to have struggled to keep up with newer brands released by celebrities and smaller businesses, such as Kylie Jenner's Kylie Cosmetics, Rihanna's Fenty Beauty, and Glossier, according to CNBC.
Regular consumers, models, musicians, and movie stars have jumped onto the bandwagon of celebrity brand beauty products. Celebrities who wear and love Rihanna's Fenty Beauty makeup include modeling legend Naomi Campbell and actor Taraji P. Henson. And though some would argue that a celebrity brand like Kylie Cosmetics isn't worth the money, it's clear that these makeup lines have shaken up the world of cosmetics. Revlon seems to be the first major company that has taken a serious hit from the changing makeup of the beauty industry.
Why did Revlon file for bankruptcy?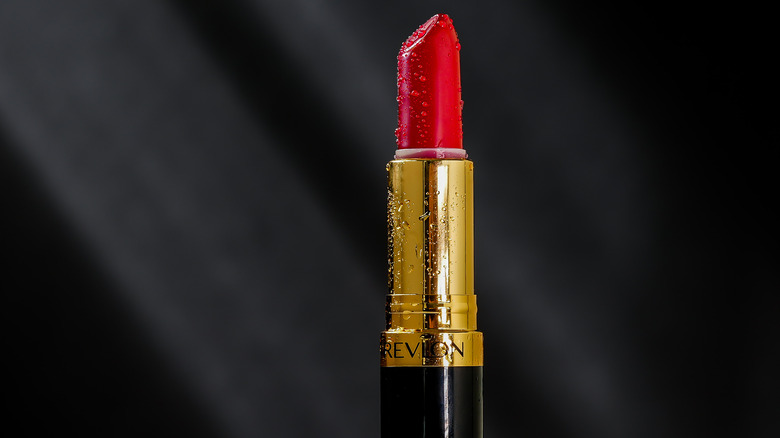 Miro Vrlik Photography/Shutterstock
Revlon is a 90-year-old company with economic pull across the world, according to AP News. The company owns popular brands like Almay and Elizabeth Arden in addition to a host of fragrance lines inspired by stars like Britney Spears and Elizabeth Taylor. That hasn't stopped the company's struggles with its growing debts that Bloomberg reports are up to $3.7 million. The Chapter 11 bankruptcy filings Revlon has made will allow the company "to continue operating while it works out a plan to repay creditors," according to Bloomberg. But how did it get here?
"The brands in its portfolio are themselves a little older and do not offer the hype that the contemporary customer is looking for," Thomai Serdari, a professor of marketing at New York University, told Reuters. 
With new beauty brands from more marketable and recognizable names hitting the shelves and dominating online shopping, Revlon struggled to keep up. Paired with supply chain issues and a consumer base less willing to splurge on cosmetics during the COVID-19 pandemic, Revlon entered a perfect storm of economic woe.
Beauty brands on the rise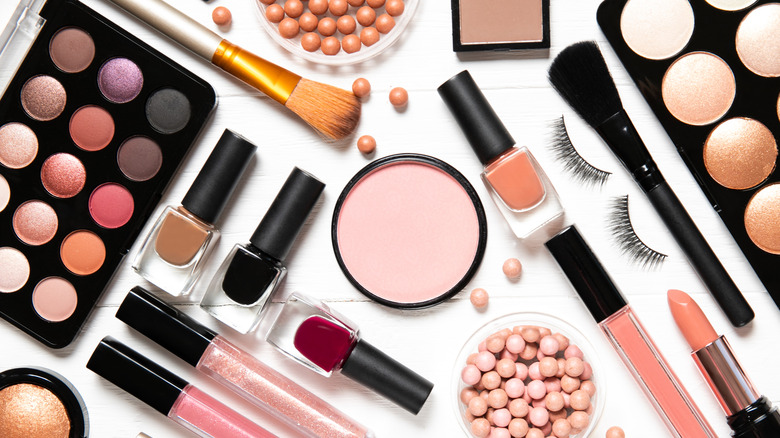 MikhalchukStudio/Shutterstock
Forbes has called it the "quiet, quick rise of indie beauty brands," but cosmetic startups have been all over social media, online retailers, and on the shelves of popular makeup stores like Ulta and Sephora. Brands like Rihanna's Fenty Beauty and Kylie Jenner's Kylie Cosmetics had name recognition on their side, but other beauty brands — many owned by BIPOC creators and featured by the Sephora Accelerate program that works to help beauty brand founders of color — are more popular among younger consumers. Other brands like Glossier, Huda Beauty, and It Cosmetics are standing firm amongst more established, older companies like Revlon, according to Vogue.
Startup beauty brands can have trouble maintaining their popularity if logistical issues arise, though. "Social media has given celebrities and founders the power to launch brands really quickly," David Silverman, senior director at Fitch Ratings, told Vogue. "What we've seen is a number of brands rise rather quickly, but if they're unable to keep innovating, something else becomes the shiny new thing." Some bigger beauty companies like L'Oréal and Estée Lauder have worked to stay relevant and provide smaller brands with the resources to grow and innovate through acquisition.
"Our challenging capital structure has limited our ability to navigate macro-economic issues in order to meet this demand," Revlon CEO Debra Perelman said, according to the New York Times. In the meantime, it seems that beauty brand startups from both celebrities and indie creators are here to stay.