Shakira Reveals Why She Never Got Married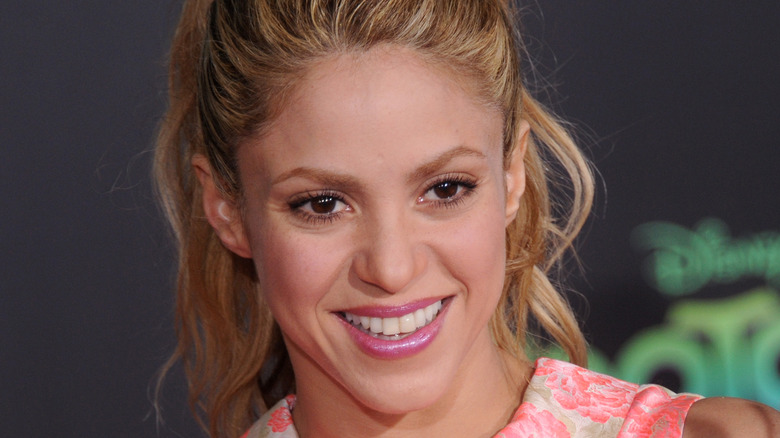 Gregg Deguire/Getty Images
Shakira is famous for a lot of reasons. To name a few, she is immensely talented, a multi-hyphenate artist, and she achieved her long-held dream of performing at the Super Bowl Halftime Show in 2020, appearing alongside J.Lo  In her decades-long career, we've watched Shakira's stunning transformation from a humble dancer from Barranquilla, Colombia into an international superstar. She writes and performs songs in English and Spanish, her dancing is unmatched, and she has collected more awards than almost any other Latin artist.
She also famously dated soccer player, Gerard Piqué. Apart from being hot and successful, Piqué and Shakira maintained a relatively low profile as far as celebrity couples go. According to People, they met in South Africa back in 2010 when Piqué was competing with the Spanish team, which ended up winning the international tournament. They made it official in 2011 and ended things in 2022, with a joint statement shared with E! News confirming simply: "We regret to confirm we are parting ways." During their 11-year relationship, the couple had two children, Milan and Sasha.
Despite its ending, Shakira and Piqué shared what many saw as an aspirational relationship, so it's easy to forget they never even married. It turns out that Shakira isn't shy in sharing exactly why the two never got hitched, and why marriage may never be in the cards for her.
What Shakira really thinks about marriage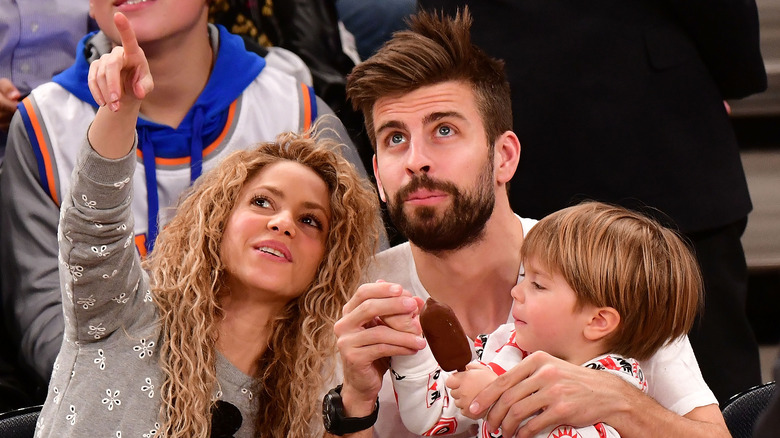 James Devaney/Getty Images
Shakira revealed to "60 Minutes" (via CBS News) in a 2020 interview that the thought of tying the knot "scares" her, hinting that she thought it might take some of the mystery out of her relationship with her then-boyfriend and make him complacent. "I don't want him to see me as the wife," she admitted. "I'd rather him see me as his girlfriend." Shakira compared being Gerard Piqué's "lover" to being "like a little forbidden fruit," adding, "I want him to think anything's possible depending on behavior."
The relationship was clearly serious, though, with many people — including "60 Minutes" interviewer Bill Whitaker — considering the couple hitched "for all intents and purposes." 
Shakira even referred to Piqué as her husband on the podcast "Welcome to Planet Weirdo with Holly H," (via People) describing him as "My poor husband, slash boyfriend, slash baby daddy, whatever you want to call him."  
Shakira and Gerard Piqué are committed to their kids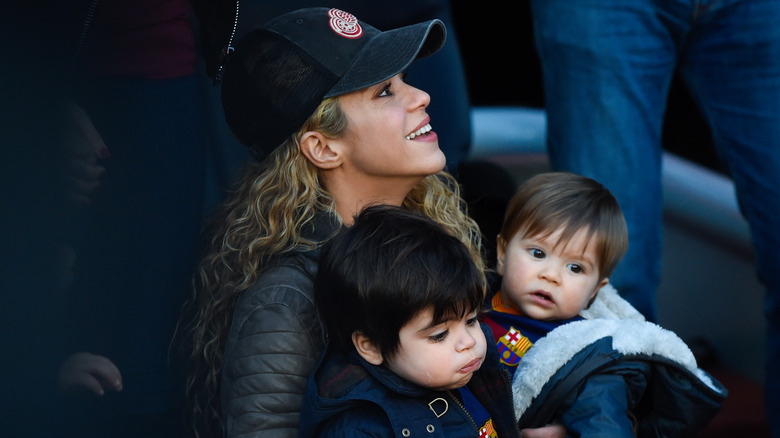 David Ramos/Getty Images
Gerard Piqué also seemed content without the formality of marriage. Shortly before their breakup was announced, he said on the podcast "The Overlap" (via Elle), "I like it how we are right now. We have two kids ... we work good as a couple. We don't have the need to be married, it's fine."
Shakira has long praised Piqué's parenting skills, telling Us Weekly in 2013, "He's the kind of dad who's full hands on. ... I can't imagine doing all of this and not having the father do his part of the job. So that's a huge help to me."
Now that Shakira and Piqué are no longer together, it looks like the two parents are still committed to being involved in their children's lives. Shortly after announcing their breakup in June 2022, the two were seen attending their son's baseball tournament in the Czech Republic, although they appeared to be sitting separately (via ET). In the same statement that confirmed their separation with E! News, the couple said that they value their children's safety and welfare most of all, confirming that while they might no longer be a team in life, they remain a team in parenthood.