Queer As Folk's Devin Way Reveals How Grey's Anatomy Launched His Career - Exclusive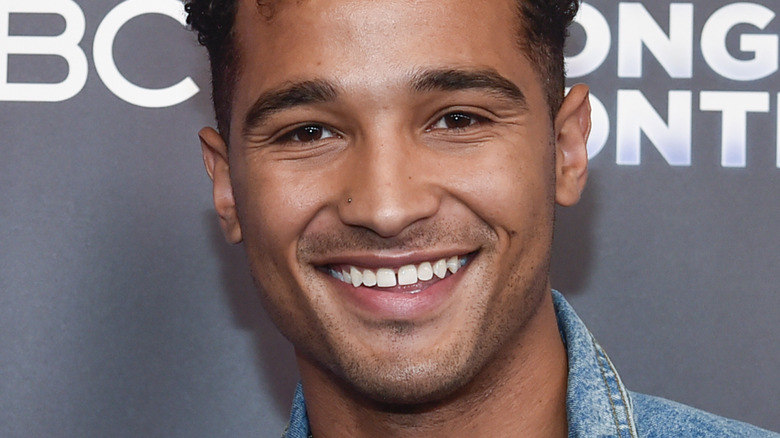 Rodin Eckenroth/Getty Images
Season 1 of Peacock's "Queer as Folk" is now streaming, and it's a groundbreaking series just like its predecessors of the same name. Each "Queer as Folk" iteration seemingly builds on the last, leading to 2022's version, which unabashedly celebrates queer love, life, and hope, uniting everyone who falls under the LGBTQ+ umbrella. Accomplishing this over the course of eight beautiful yet raw episodes are CG, Finn Argus, Jesse James Keitel, Devin Way, and more (via IMDb), and each of them brings a real charm to the show that would otherwise be lacking.
One of them also hails from another groundbreaking show. Way's prior credits include "Grey's Anatomy," the Shondaland series that's been on the air since 2005 and made Shonda Rhimes a household name. On "Queer as Folk," viewers fall in love with Way's portrayal of Brodie, but they should also know that he played Dr. Blake Simms on "Grey's," where the actor breathed life into the medical drama's 16th season.
Recurring as a doctor or patient on "Grey's" is a coveted position and one that Way hasn't taken lightly. After all, it helped launch his career in a big way. How much has that show aided his growth? Luckily for us, Way discussed in an exclusive interview with The List how his experience at Grey Sloan Memorial prepared him for the future of his career.
Devin Way learned 'so much immediately' from working on Grey's Anatomy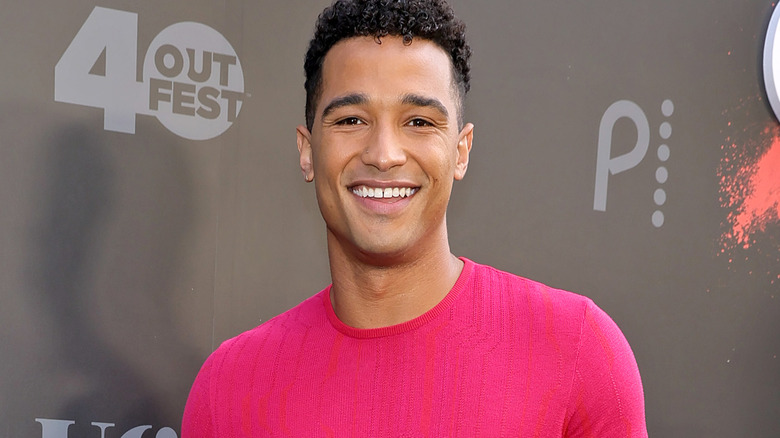 Amy Sussman/Getty Images
It can be hard to nail down the entire "Grey's Anatomy" timeline, but "Queer as Folk" fans may want to watch a series of episodes from "Grey's" Season 16. Moreover, Devin Way guest starred in an episode of "Station 19" as Dr. Blake Simms, too, proving that he brought excellence to his time on the medical drama. How does he feel about it?
"Oh my gosh, 'Grey's' was honestly ... I got a golden ticket when I booked that show, to get to be a part of Shondaland and to work in an environment with people like Debbie Allen and Ellen Pompeo who, for so long, have been allies and pioneers," Way explained to The List. "To get to be a part of such a well-oiled machine, I got to learn so much immediately from some of the people who were the best and top of their class."
While "Queer as Folk" and "Grey's Anatomy" are quite different, Way's experience on the latter really helped prepare him for his experience on his latest outing. "It really set me up in terms of an environment that I wanted to create when I came to 'Queer as Folk'," the star added. Now we just want to see more queer characters in Grey Sloan Memorial hospital!
"Queer as Folk" is now streaming on Peacock.