Yvette Nicole Brown On Her Work And The Stigma Surrounding Weight - Exclusive Interview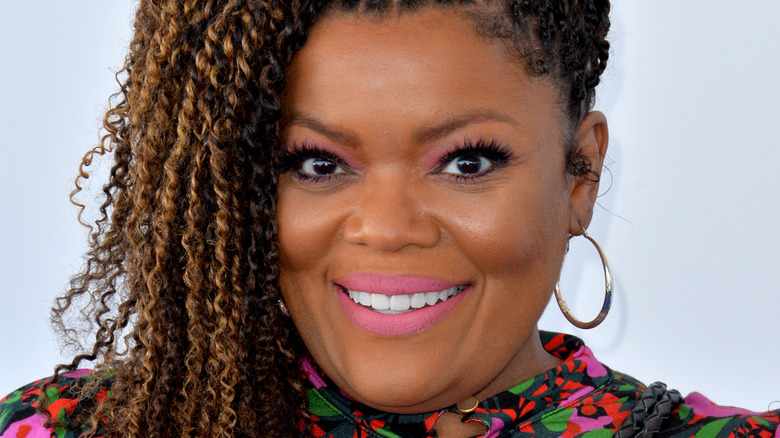 Featureflash Photo Agency/Shutterstock
The world has come a long way in terms of body acceptance. However, the time has come for us all to finally learn to accept ourselves, no matter what the number on the scale may read.
For actress Yvette Nicole Brown, it's a personal issue. She's gained and lost weight over the years — all in front of a camera and millions of fans. Now, she's determined to help others realize that their weight does not define them. Obesity is a disease as real as any other, and it's nothing to be ashamed of.
Brown recently hit the road with Queen Latifah on a tour called "It's Bigger Than Me" to share her story and inspire others along the way. We sat down with the actress for an exclusive interview to ask all about why being a part of the campaign is important to her. She reflected on past projects and got real about the changes that need to be made in the entertainment industry when it comes to the stigma surrounding weight.
Why It's Bigger Than Me is so important to her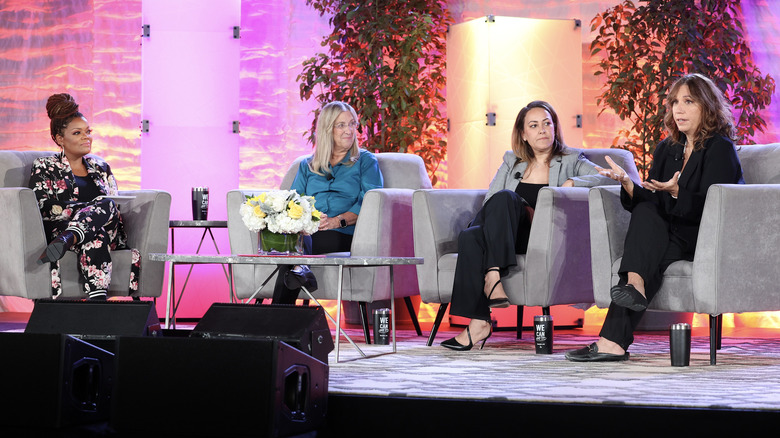 Courtesy: #IBTMLive
How did you first get involved with Queen Latifah and the "It's Bigger Than Me" campaign?
They reached out ... Listen, anyone that looks at me knows that I have dealt with obesity in my life, because my weight has gone up and down publicly. When they decided to talk about obesity being a disease, they thought that I might be a great person to come on and talk about my experience — and when Queen Latifah calls, you come.
Why was it important for you to be a part of this tour?
Those of us that have dealt with obesity our entire life [know] there's a stigma attached to it, and there shouldn't be. There's this idea that obesity is something that we've done to ourselves instead of it being a health issue, a disease, and it can be caused by your genes or your hormones. There's a lot of reasons why you could be a little bit bigger than other people, and it's important to talk about it to those of us that are dealing with it — to say out loud that we're dealing with it — and then create a safe space for people to come and learn more about it so they can feel better in their own skin.
How everyone can help change the stigma surrounding weight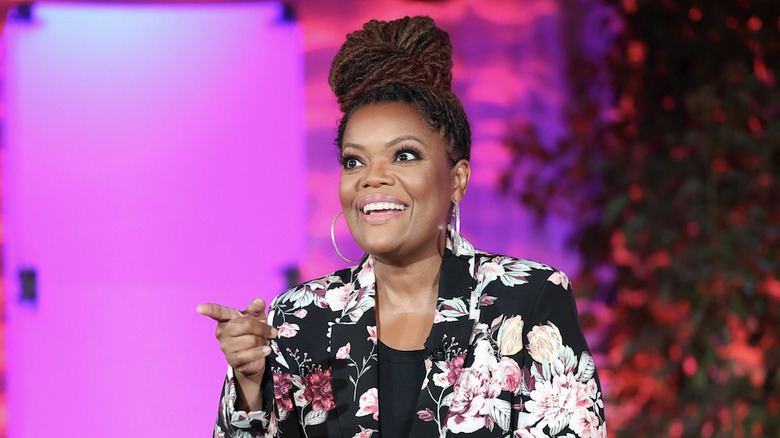 Courtesy: #IBTMLive
The entertainment industry especially has attached a stigma to weight. What do you think people can do to change this?
I'm hoping that those that are the powers that be in the entertainment industry will start creating more storylines and movies and television shows that talk about obesity as a disease in particular. Because once we see more of it in front of us, representation matters, and you can't be it unless you see it.
Once you see it, then you go, "Oh, that's right. It is a disease. The way I'm thinking about it, I might need to change that," or maybe, "I should stop being so hard on my best friend, because if she got cancer I wouldn't be hard on her. If she had heart disease, I wouldn't be hard on her. Why am I hard on her? Because she's battling obesity?" It's the same thing.
What's the ultimate takeaway you hope people remember after the tour?
The ultimate takeaway is that, one, you are beautiful in whatever form you are in. That's the first thing, and I think that goes without saying.
The second thing is that this is not something that you did to yourself — this is nothing to be ashamed of. This is nothing to be hard on yourself about; this is not about blaming yourself. This is about you realizing that it's a disease and talking to your doctor to get some help. That's what I hope people take away.
Reflecting on past projects and potential reboots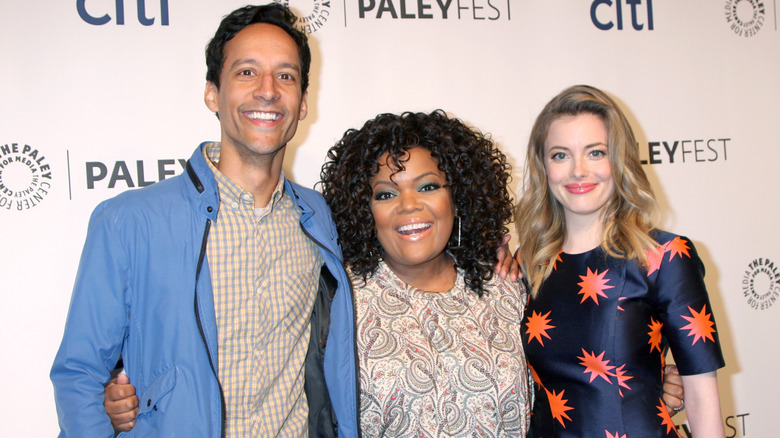 Kathy Hutchins/Shutterstock
I grew up watching "Drake and Josh," and it always seemed like it was such a fun set to be on. What was your favorite episode that you were a part of when you played Helen?
Everybody loves the eye surgery, but my favorite one was the storm. Remember the episode where everybody was in the house? It was my favorite because almost every guest star that had ever been on "Drake and Josh" was under one roof, so those of us that never worked together got to meet each other. There were all these different vignettes, everybody being silly together, so that's my favorite episode.
You've also previously talked about a possible "Community" movie. Is this going to happen anytime soon?
I'll say this: Every single one of us wants to do it, so the thing is ... scheduling. How you going to get that Donald Glover? He's all over the world. He's Childish Gambino.
Everybody's really busy, and thankfully, everybody's kept working, so it's hard to find the time. But as soon as we find the time, I absolutely think that this movie's going to happen.
Is there something specific that you'd want to have happen in a film version?
Well, there's magic when we're all together, so I hope that we're around that study table at least once, even if it's just the first scene of the movie. People need to see that study room scene.
Here's what's next for Yvette Nicole Brown
Stephen J. Cohen/Getty Images
Can you tease anything about the long-awaited "Disenchanted" movie you'll soon be starring in? It's been a long time coming.
I can tease that it's going to be a lot of great music. I can tease that everybody that was in the original film — just about — is back. I can tease that we shot it in Ireland.
But the thing that I really want to tease is ItsBiggerThan.com, so that people can go there and watch the live stream today, and also @itsbiggerthan on Instagram if you want to follow the movement.
As we talk about all these great entertainment things, it's important for people to know that obesity is a disease, so I need to come right on back to that. I want to talk about what I'm doing, but I come right back because that's so important, and that — besides entertainment — can really change lives.
For more information on Yvette Nicole Brown's partnership with "It's Bigger Than Me," and for resources on opening up a discussion about obesity, visit ItsBiggerThan.com.
This interview was edited for clarity.