Yvette Nicole Brown's Stunning Glow-Up Is Turning Heads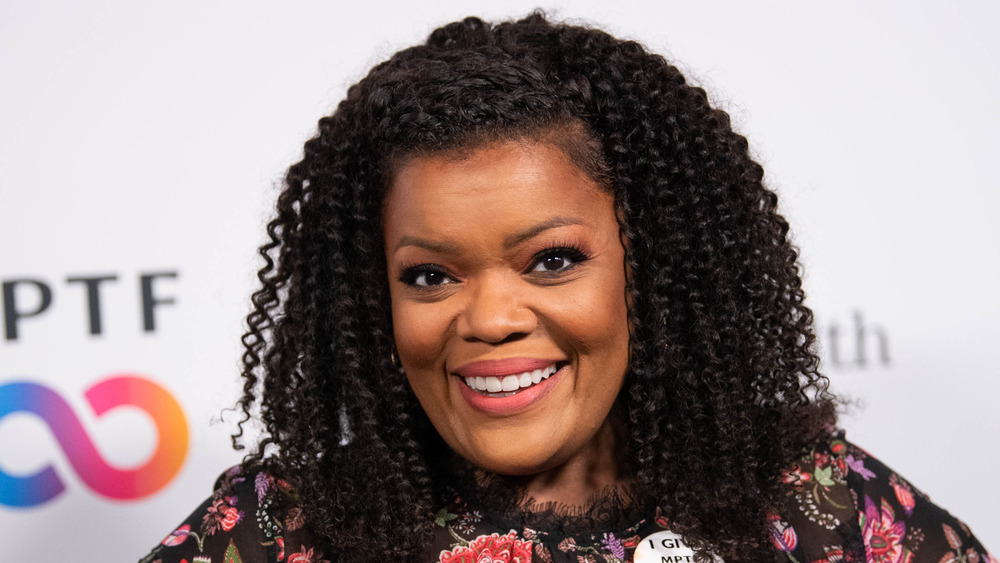 Emma Mcintyre/Getty Images
Beloved comedic actress Yvette Nicole Brown has been a fixture of our screens for over 20 years. Community fans will, obviously, remember her as Shirley while those of us who grew up loving Drake & Josh know Brown only as Helen. In fact, she later reprised the role in an episode of Victorious, which had everybody totally nerding out. Regardless of what you know her from, there's no arguing with how impressive Brown's career has been, and continues to be. 
Like most funny ladies, Brown is known more for making people laugh than posing seductively on Instagram. Her looks or, more accurately, her weight thankfully hasn't been a topic of conversation for the most part. In recent years, however, the comedy star has been drawing attention for her impressive glow-up. In true Brown fashion, she's nonchalant about the change and chalks it all up to necessity, rather than vanity. 
The Community star had no choice but to get healthy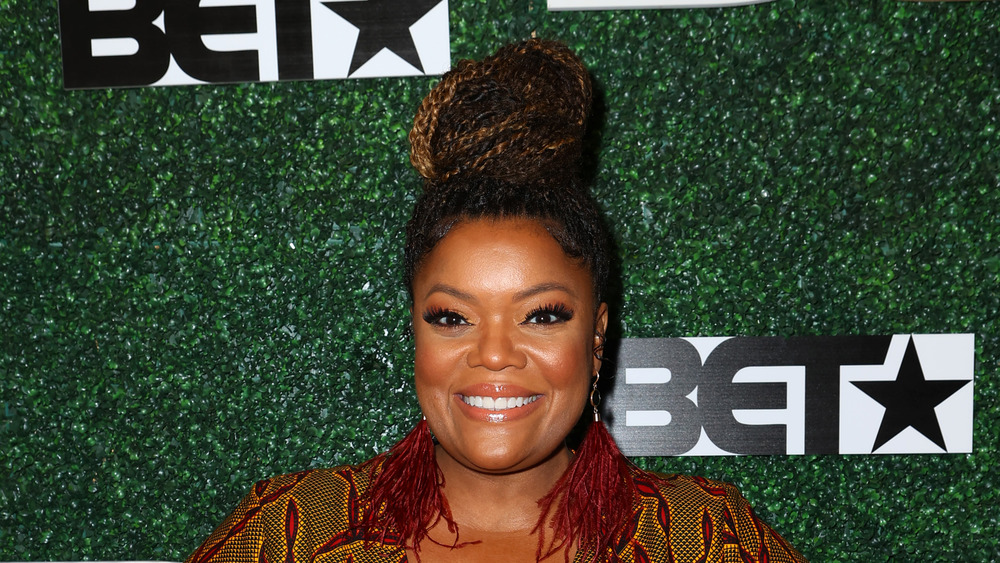 Jc Olivera/Getty Images
Speaking to E! News in 2014, Brown revealed she was forced to get serious about her weight after a scary diagnosis. The actress embarked on a strict weight loss project after learning she had diabetes. "When they tell you they're going to take your feet, you stop eating donuts," she quipped. The Community star argued that, when people are trying to lose weight "for vanity" it's often tougher to stick to a plan, "but when it's for health, you kind of go, 'I want to keep my feet!'" She's not interested in the number on the scale, however, focusing only on keeping her blood sugar levels "normal." Naturally, she feels great too, with more energy overall. For her, it was all about portion control and making healthy substitutions. 
Brown told Vulture a few years later she was considering getting a personal trainer because of her age, however, she made it clear, "I don't want it to seem like I'm on a fitness kick 'cause I never have been and probably never will be." As Brown sees it, "I've never been the Halle Berry type, and I'm not trying to be Halle Berry. I'm just trying to lose the diabetes. ...I was never someone that hated being chubby, and I never hated my body or any of that. I just was sick. And when you're sick you need to try to get healthy." She also called out those congratulating her for her weight loss and asking for diet tips on Twitter, deadpanning, "don't eat yourself to diabetes so you have to watch everything you eat? That's a start."