If You're An Enneagram Type 8, Here Is The City You Should Move To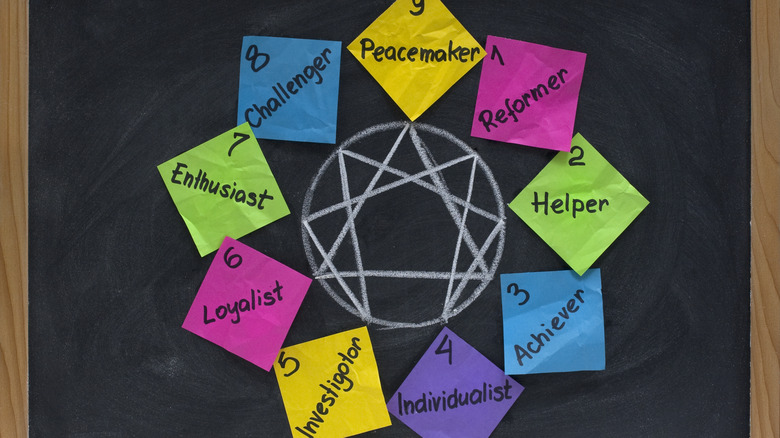 marekuliasz/Shutterstock
If you are a type eight on the enneagram personality test, you are always looking for your next big thing. The Enneagram Institute describes eights as "self-confident, strong, and assertive." Type eight personalities are inspiring to others — their strength, their charismatic nature, and their desire to grow to make for perfect leaders. You're in good company with some of the world's greatest leaders: Franklin D. Roosevelt, Winston Churchill, Martin Luther King Jr, Barbara Walters, Queen Latifah, and Jack Black are all famous type eights. 
As a strong-willed and self-sufficient type eight, you're all about "making your mark." Type eights are often nicknamed "the challenger" because of their innate desire to be their very best. According to Her Campus, "As a type eight, you need to be constantly challenged both physically and mentally." While you can't control everything, type eight, you can definitely find a place to live that will keep you on your toes. It's important that you find a place with enough space for you to stretch your wings, with plenty going on around town to match your hustle and bustle energy. Luckily, we've got the perfect city for you.
Enneagram type 8's need room to grow and change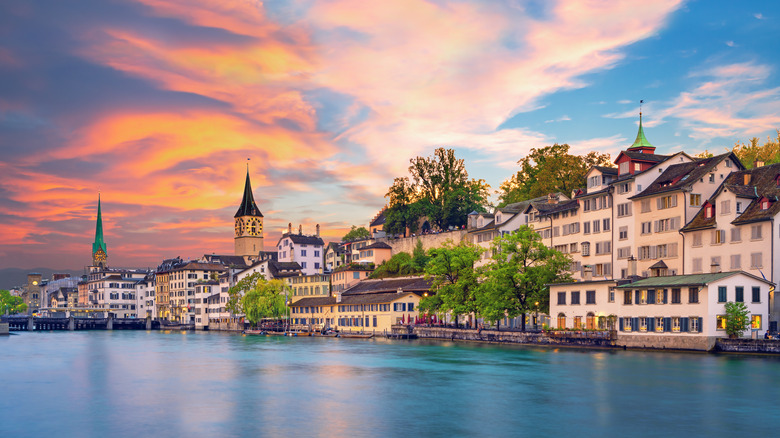 Rasto SK/Shutterstock
If you're a type eight, the city you should move to is Zurich, Switzerland. According to Her Campus, "Zurich has been labeled one of the most expensive cities in the world, being an extravagant place that keeps growing." This beautiful Swiss city will capture the heart of even the most strong-willed type eights. You'll love strolling through the city enjoying luxury shopping and high-end treats around every corner. It is a popular tourist spot that entices travelers from all over the world, so there will always be someone new for you to impress (via Travel and Destinations).
Zurich is reportedly one of the highest-rated places to live, ranked #7 worldwide by CN Traveler. Zurich is also known for being "hyper-efficient," just like you, type eight. With an overall rating of 92.8, it provides some of the world's best infrastructure, healthcare, education, culture, and entertainment. Not to mention, the city itself is a scenic masterpiece. You will stay busy, and your Instagram feed will stay full of stunning views.
Type eights are up to the challenge of living in Zurich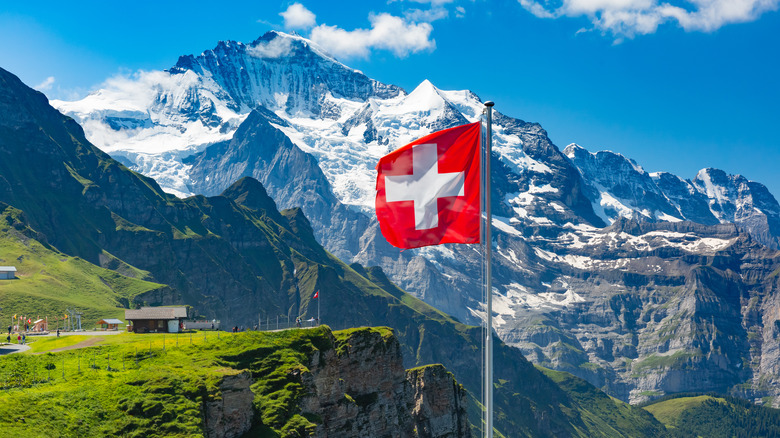 kavalenkava/Shutterstock
Eights love a good adventure. Luckily, Zurich has something fun to experience around every corner. According to Her Campus, "Zurich is the perfect home base to travel around Switzerland, which has beautiful scenery for hiking trails, as well as the Alps."
This lakeside wonderland sounds perfect for type eights who are looking for something that can mix up their everyday routine. And for type eights that are less into intense mountain excursions and more into an indoor stroll through a museum, Zurich has no shortage of art and experiences.
TripAdvisor calls Zurich "a ritzy Alpine metropolis that over-delivers on culture, nightlife, and art." The nightlife in Zurich is bustling until the early hours of the morning, with over 500 bars and clubs to blow off some steam (via CN Traveler). Once you move to the Swiss city, you won't even have to worry about a car either. Zurich has robust public transit and a free bike rental system, perfect for your on-the-go lifestyle while staying eco-friendly.
So, If you are looking for adventure, extravagance, and all the things a type eight needs to stay challenged and excited, Zurich, Switzerland is the place for you.