Astrology Expert Reveals The Perfect Vacation Spot For A Libra - Exclusive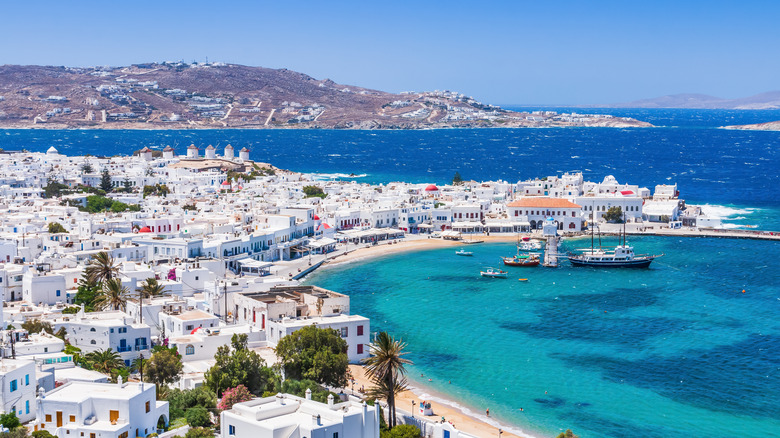 Izabela23/Shutterstock
Libras, born between September 23 and October 22, are represented by the scales (via Allure). Believers in justice and lovers of balance, they strive for harmony, peace, equality, and beauty at all times and in all areas of their lives. In their professional lives, you can find Libras working hard for something they truly believe in, and in their personal lives they are doting, thoughtful, loving friends and partners. Great listeners, natural diplomats, and social butterflies, Libras love people. But this air sign can get burned out trying to hold the balance for everyone and everything they care about.
As such, once in a while, a Libra needs a real break from everything they invest so much of themselves in. If you see a vacation on the horizon, lovely Libra, where should you go? We talked with Astrologer Cameron Martin of Path and Purpose to find out the ideal respite for a beauty-loving, peace-loving, fun-loving Libra.   
Where a Libra should go on vacation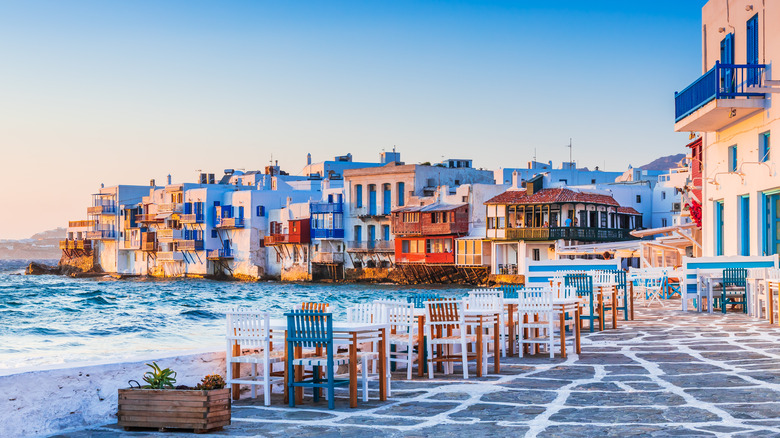 SCStock/Shutterstock
According to the travel experts over at JetSetter, the best vacation spot for a Libra is Mykonos, Greece. Their reasoning is that a Libra needs aesthetic beauty that can help them relax and admire their surroundings, while also finding opportunities for socialization that allow them to meet and learn about new people. We asked Astrologer Cameron Martin what he thought of this suggestion, and he agreed wholeheartedly.
"Libra will be able to strike their own personal balance in Mykonos," Martin told us. "Whether you are seeking entertainment and a good time out or whether you prefer exploring the island's rich history and tradition, you will surely be able to find what you are looking for in Mykonos." Whatever mood strikes you, airy Libra, you'll be able to find something to satisfy it. Whether you feel like lounging on a sandy beach or popping into a hopping hot spot of a bar, what you're looking for is right outside your door in Mykonos.  
What to see and what to do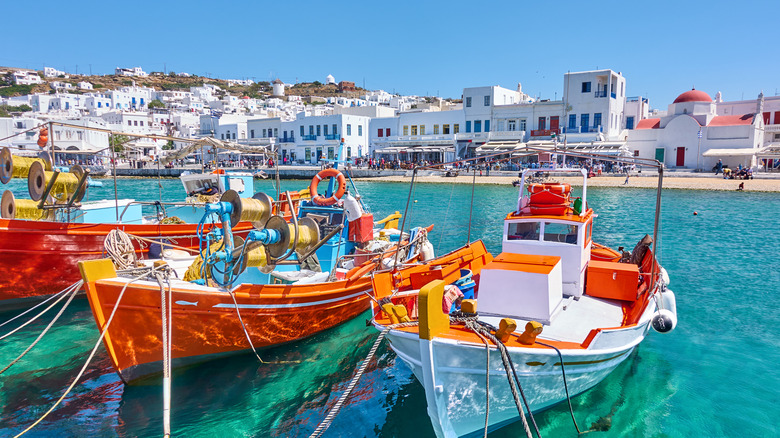 Roman Sigaev/Shutterstock
Cameron Martin explained that a Libra can find an activity or locale in Mykonos for any mood that strikes them, and they will not be alone in seeking relaxation and adventure. "In the summer, celebrities, families, and college students alike mingle on this island to enjoy the sandy beaches and world famous nightlife," he said. In fact, According to JetSetter, you might even bump into someone like Leonardo DiCaprio if you play your cards right. But when you're not actively seeking a celebrity-sighting, what else can you do?
In their piece about the best places to see in Mykonos, USNews says that Paradise Beach is a must-see for its pristine sandy coastline, and Little Venice is the place to be for its picturesque town, incredible restaurants, and shopping. If you're into archeology, you could take a boat to the nearby island of Delos for a day, or if you are looking for a one-of-a-kind photo opportunity, head to the windmills above Little Venice, which have stood since the 16th century. 
To recharge your battery on a beach, meet locals, rub elbows with stars, and learn about the island's history and culture, Mykonos is the ideal getaway for a Libra. Enjoy!