Here's What Happened To Dawson's Creek Star Kerr Smith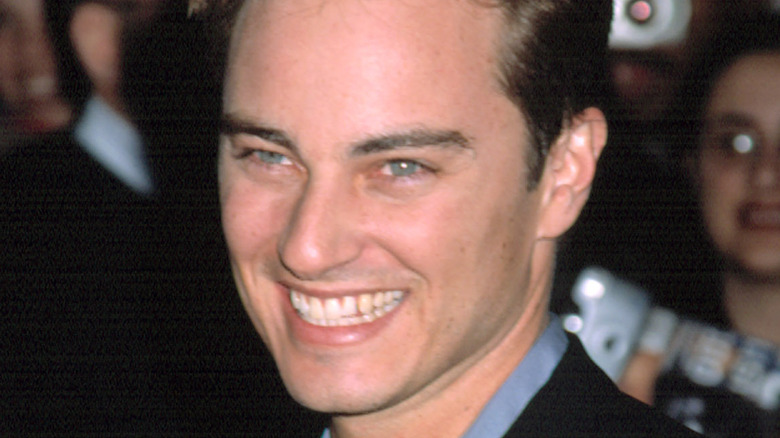 Everett Collection/Shutterstock
For many of us, "Dawson's Creek" was a major component of our early emotional development. The beloved teen drama ran for six seasons, making stars out of the likes of James Van Der Beek, Katie Holmes, Joshua Jackson, and Michelle Williams. Rumors of a revival have swirled for years, particularly in the wake of "Gilmore Girls: A Year in the Life" and "Sex and the City" reboot "And Just Like That." But Jackson, for one, thinks it'd be a bad idea to go back there.
In an interview with Mr Porter, he admitted, "I don't know why you'd want to [bring it back]." Jackson continued, "Nobody needs to know what those characters are doing in middle age. We left them in a nice place. Nobody needs to see that Pacey's back hurts. I don't think we need that update." Series creator Kevin Williamson confirmed in 2019 that the discussion was ongoing but nothing concrete had been agreed as of yet.
"We kind of ended it. The last episode was five years in the future. We put a nice button to it," Williamson reasoned (via E! News). "Dawson's Creek" may remain a moment in time, but it was a significant one for fans all over the world, particularly when it came to Kerr Smith's groundbreaking gay character, Jack McPhee. And, in the years since the hit show wrapped, the talented actor has remained suitably booked and busy.
Kerr Smth played a groundbreaking character on Dawson's Creek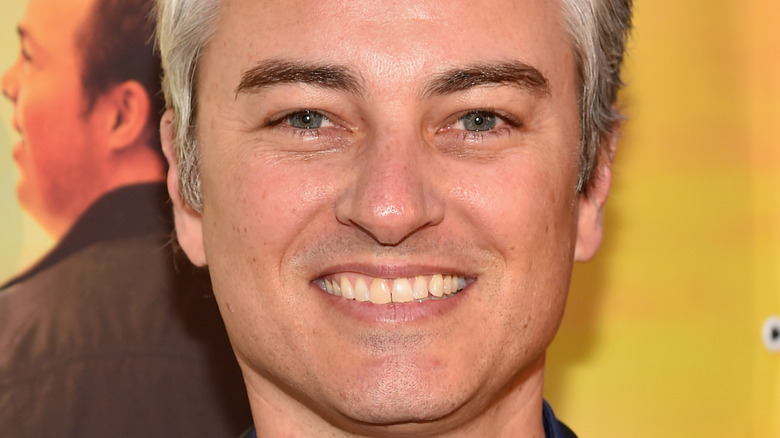 Alberto E. Rodriguez/Getty Images
It seems kind of quaint nowadays, but at the time, Kerr Smith's character struggling with his sexuality on "Dawson's Creek" was a big deal. In fact, when Jack came out during a special two-parter episode, it was headline news. In an even more revolutionary moment, he shared a kiss with another male actor onscreen — the first of its kind on network television. "We were the first ones to do that," Kerr confirmed with Too Fab. 
Smith continued, "It was a crazy experience back then ... Look at every single show now, it's pretty amazing. There's always a gay storyline, a lesbian storyline or whatever." The teen icon also acknowledged it was a "huge" responsibility, especially since series creator Kevin Williamson is openly gay (though he wasn't at the time). "Every character in 'Dawson's Creek' is an extension of Kevin Williamson," Smith explained. 
He added, "I remember calling everybody I respected and said, 'Hey should I do this?'" Moreover, "Doing the first male-male kiss, I remember it was intense. I'm glad we did it and it was part of history." Smith still gets recognized as Jack, as he told Bustle, noting, "I understand why people still relate to Jack, because I think that character was a big part of a lot of people's lives growing up. People that were going through the same situation."
The actor returned to high school decades after the hit show ended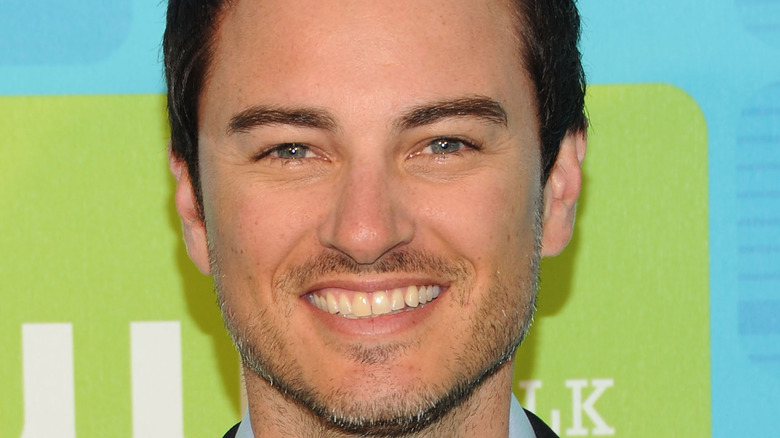 Jason Kempin/Getty Images
Jack will likely remain his most iconic role, but Kerr Smith hasn't rested on his laurels since saying goodbye to Capeside. Per Us Weekly, aside from a handful of movie roles, including in the first installment of beloved horror franchise "Final Destination," Smith has mostly stuck to TV, with recurring roles in "Charmed," "The Fosters" and "Riverdale," among many others. He also had a brief role on "NCIS." Elsewhere, Smith runs TerraLife Wellness alongside wife Lisa. The Irish Sun confirms he's a certified pilot too, just in case the acting thing doesn't work out.
"Riverdale" might really be ending, but Smith's character, the surprisingly good-natured Principal Honey, already made his mark — even if those pesky kids got him wrongfully fired in the end. As Us points out, though, Honey left on a high, especially since he's running the elite Stonewall Prep now. Smith expressed his desire to return to the hit show, so Honey could pop up in the final season, even though playing a principal is admittedly quite "strange" for the actor.
"This job for me has been full circle. From my days in 'Dawson's Creek' I mean, the high school's the same. The characters are, of course, different but the walls are the same," he shared. "I'm walking around Riverdale High, but in my mind, it feels like Capeside!" Smith actually still feels like Jughead or Archie, rather than the school principal, revealing, "For me, this is weird!"