Lauren Graham's Rep Confirms Sad Relationship News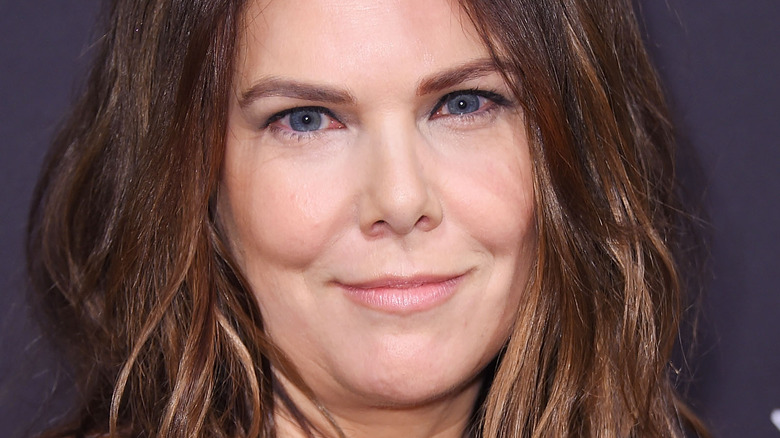 Michael Loccisano/Getty Images
Last seen together on the red carpet at the 2020 Golden Globes (via NBC Los Angeles), Lauren Graham and Peter Krause are no longer together. The couple, who started dating while starring as siblings on NBC's "Parenthood" (via People) but were never married, "quietly ended their relationship" in 2021, a representative for Graham told People.
Their relationship ended as quietly as it began. Aside from attending a few red carpet events, Graham and Krause weren't photographed much in public. But they regularly spoke about each other in interviews, sharing loving anecdotes about their connection with one another.
Having first met in 1995 on the set of "Caroline in the City" (via Good Housekeeping), Graham and Krause formed a relationship based on friendship, first and foremost. They tried to keep things within the friend zone for as long as possible, in fact. But, as Graham explained, they "couldn't stop talking." She added, "Not about ourselves, but about the world and books and family." 
Lauren Graham and Peter Krause were friends long before getting together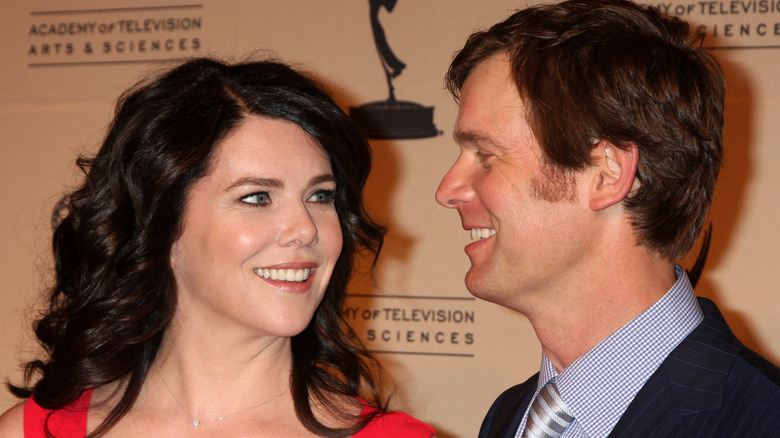 Kathy Hutchins/Shutterstock
Eventually, Lauren Graham and Peter Krause decided to act on their feelings and took things to the next step. "Once we got together, there was no game play," Graham said (via Good Housekeeping), adding that they were pretty upfront about their feelings. "It was like, You like me, and I like you. It gave me an understanding of life: This is how things happen, and it's completely random," she said.
The transition was seamless, with Graham adding that the simple things about their relationship gave her the most joy. "I didn't imagine the simple routines and jokes over them would be so fulfilling," she expressed. Their shared acting profession also helped immensely, as they constantly found themselves on the same page. "At our age we'd probably been through 'showmances' that went south and made work an uncomfortable place to be," Graham wrote in her memoir, "Talking As Fast As I Can" (via the Daily Mail). "Ultimately our mutual wariness gave way."
Did time apart during the pandemic lead to Lauren Graham and Peter Krause's split?
Frazer Harrison/Getty Images
For Lauren Graham, this "shared language" added even more to her relationship with Peter Krause. "It's hard to explain to people when you have a fancy job like being an actor what is challenging about it," she told People in November 2016. "So we just kind of have that shorthand, a shared language, which is helpful."
Neither Graham nor Krause have revealed why they decided to split last year, but they recently experienced a period apart from one another due to the coronavirus pandemic. As Graham was filming "The Mighty Ducks: Game Changers" in Vancouver, she couldn't fly to and from Los Angeles as she usually would. And by the time she got back, their routines had changed significantly.
During an appearance on "The Ellen DeGeneres Show" in April 2021, she described Krause's peculiar way of dealing with lockdown, which she wasn't thrilled about. "He'd go to the store and stock up on ridiculous amounts of whatever and leave it in the corner of the living room," she said. "He'd call it 'COVID corner' as if that somehow made these piles of stuff fun, or a place to visit or a place to show the guests." However, Graham did express that she felt a need to "respect" Krause's collection and to "allow it to exist because these times are tough and everyone just dealt with it in their own way."