Lauren Graham Reveals Why She Never Got Married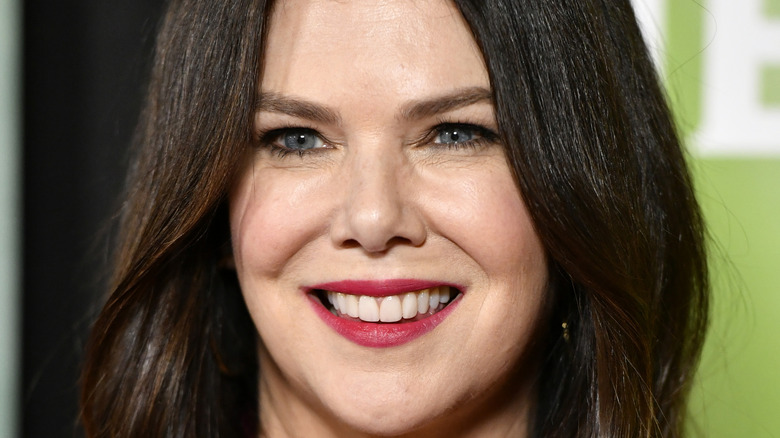 Frazer Harrison/Getty Images
Actress Lauren Graham has developed quite the reputation in Hollywood for playing a cool mom. 
Portraying Lorelai Gilmore on "Gilmore Girls," which earned her a nomination for Best Actress in a Television Series at the 2002 Golden Globe Awards, she epitomized the modern woman of the time (via Golden Globes). She's often remembered as the involved, strong mother who tried her best to understand her daughter, Rory, played by Alexis Bledel. The show remains a classic, even though it's been more than 20 years since it first aired (via The Guardian).
In 2010, Graham starred in the show "Parenthood," another beloved series that won the hearts of many viewers. She played Sarah Braverman, another cool, down-to-earth mom who strived to be the best mother she could for her kids.
Though she has appeared in several other TV series and movies, including "Curb Your Enthusiasm" and "Scream 4" (via IMDb), Graham is best known for portraying a fun, relatable mom who would do anything for her family. 
However, in real life, Graham isn't married, and she revealed why she has never taken a trip down the aisle.
Lauren Graham is committed to her partner, Peter Krause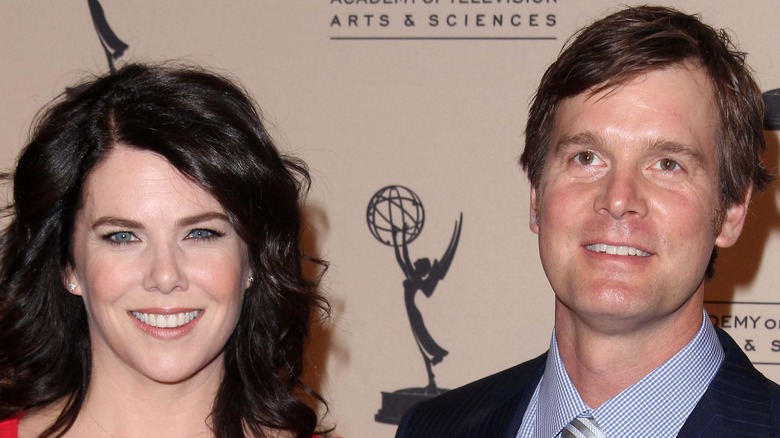 s_bukley/Shutterstock
Though Lauren Graham isn't technically married, she does have a committed partner, Peter Krause, who played Adam Braverman on "Parenthood." They have been dating ever since working together on the show. 
They had actually met before when they worked together on "Caroline in the City" in 1995 (via People). Although they noticed chemistry right away while on the set of "Parenthood," they didn't jump immediately into a romance.
Part of their reluctance may have been because they played siblings on the show, and a public romance may have put a kibosh on the storyline. However, another reason is that they didn't want to rush into a "showmance." Besides, Graham was a bit leery of "handsome actor types," she said (via Good Housekeeping).
Yet, the bond they formed could not be denied. "We couldn't stop talking. Not about ourselves, but about the world and books and family," explains Graham. "Once we got together, there was no game play. It was like, You like me, and I like you. It gave me an understanding of life: This is how things happen, and it's completely random."
Though not officially married, the actress feels like she is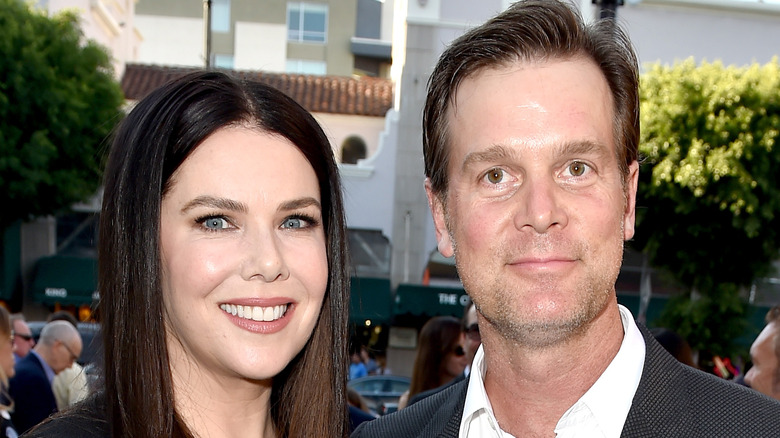 Kevin Winter/Getty Images
Lauren Graham explained the early stages of her relationship with co-star Peter Krause in her book, "Talking as Fast as I Can: From Gilmore Girls to Gilmore Girls (and Everything in Between)." "At our age, we'd probably both been through 'showmances' that went south and made work an uncomfortable place to be," she wrote. "But ultimately, our mutual wariness gave way — it just sort of happened."
On an episode of "The Ellen Degeneres Show," the host brought up their relationship while interviewing Graham. "You've been together for several years," Degeneres said, asking why the actress wasn't married to Krause (via Us Weekly). "I don't know! We are really happy," responded Graham. "It's like, aren't we married already really? It's good the way it is."
Graham also gushed to People about how she feels about Krause. "I mean, he's really my favorite person to talk to," she said. "And he always makes me laugh. He's really, really funny."
While they have no children together — Krause has a son from his first marriage — they do have a rescue dog, Mochi. "Today our dog went to her first puppy school class and she basically hid in a corner while the other puppies jumped all over one another like they were at a fun party," she said (via The New York Times). "I choose to think this is a sign that she is deep and introspective and wise beyond her years."